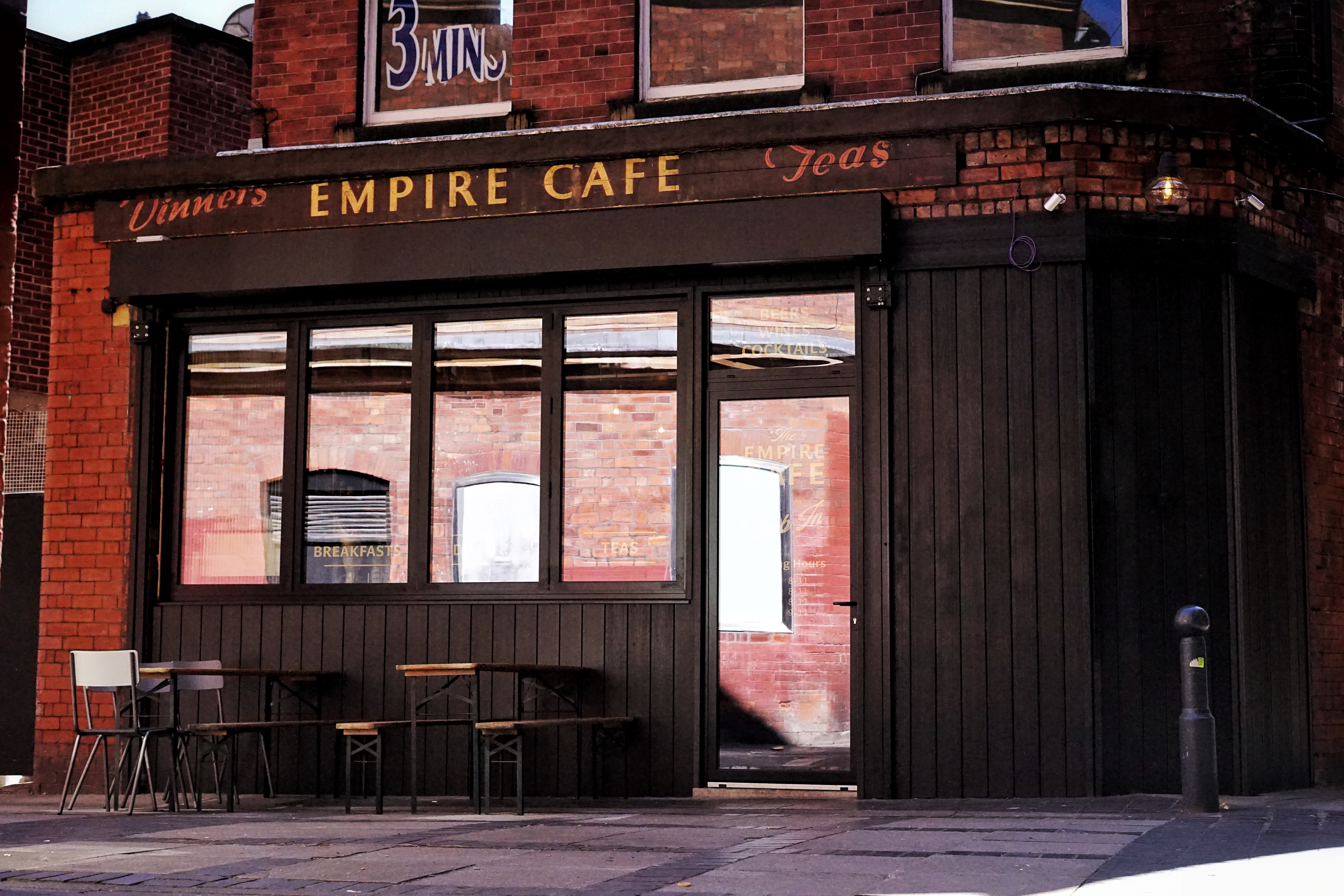 Back to news
THE EMPIRE CAFE – LEEDS' NEWEST ADDITION
It's always exciting when a new eatery brings places itself in our already bursting food scene here in Leeds and The Empire Cafe is no exception.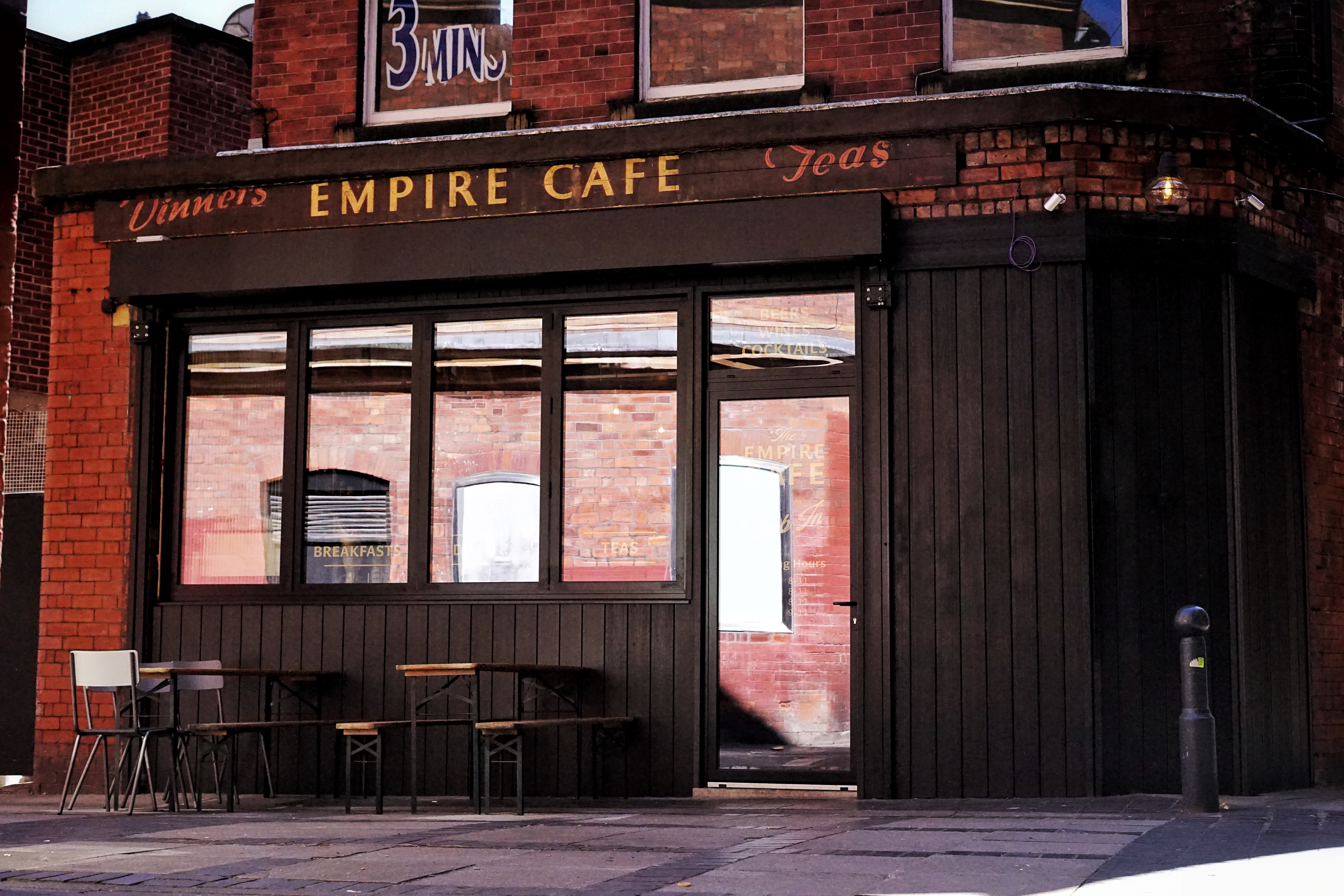 Nestled in the corner of Fish Street, The Empire Cafe has been feeding Leeds for over 120 years, albeit under different business names, but now it has been restored to its former glory.
The Empire Cafe is establishing itself to be the go-to place for the people of Leeds in need of some great grub. Open from eight am till' late for the early morning risers, the Saturday shoppers and the late-night candle lit dinners. Head chef Sam and his wife Nicole have brought together a medley of small plates that use local ingredients and cross fine dining with comfort food. Their menu doesn't stop there, open flame cooking is one of their main focuses as well as rotisserie chicken cooked on a wall of flame! – with the chickens rotating on the wall of the flame, the potatoes that come with the dish are cooked below in the chicken's juices and there's an amazing selection of dry rubs to spice up your life!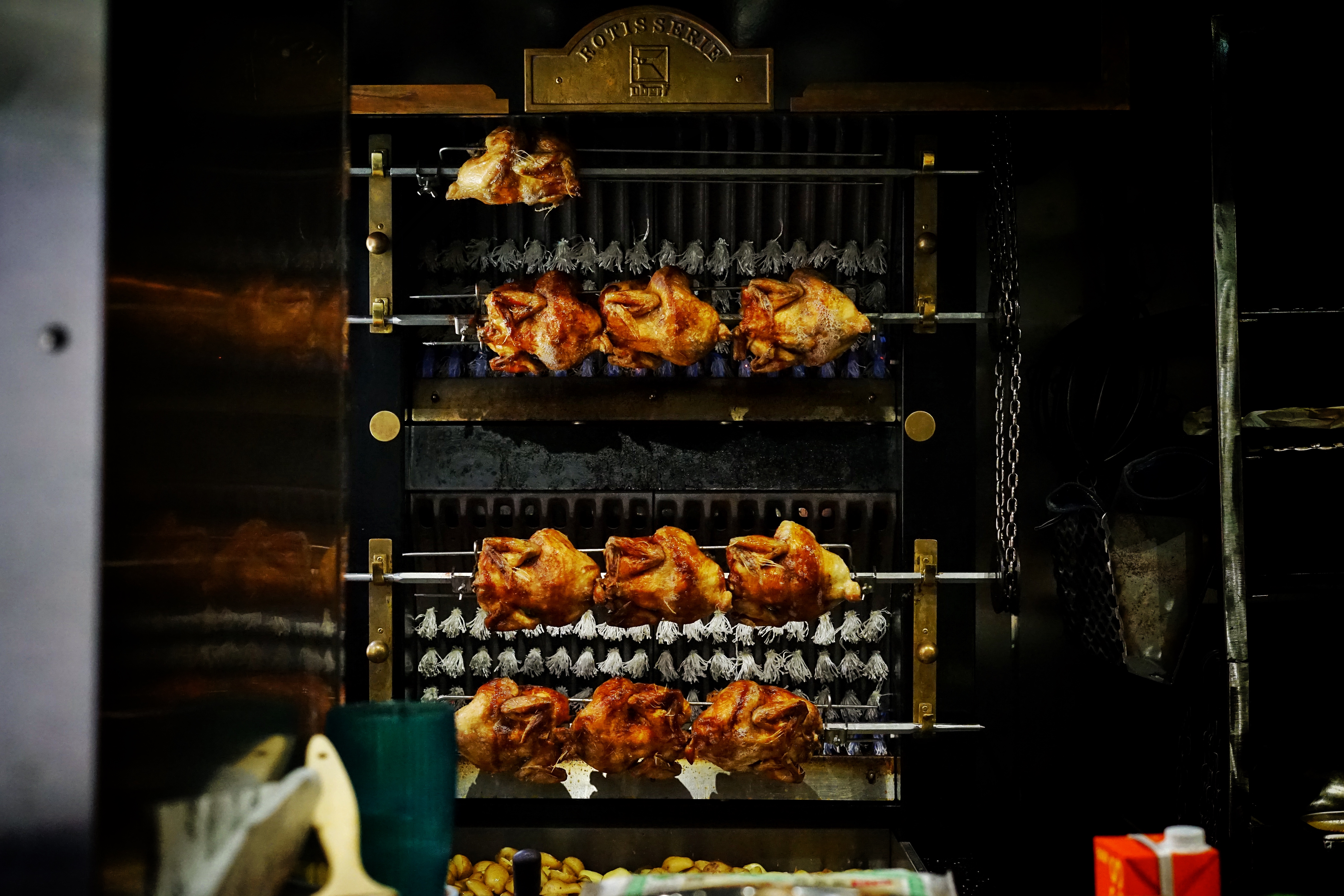 Beautiful wine – Spam pakora – Deep Fried Red Snapper dusted in cornmeal, Smoked Tomato & Watermelon Gazpacho, Compressed Watermelon, Dill Oil – Holy Basil Negroni made with basil infused Campari, strawberry infused sweet vermouth and gin – Breakfast sarnies – Kirkgate beans. These are just a few things The Empire Cafe has on the menu. This place has got it all and it's all firing on all cylinders!
Of course, with local produce on the menu, we were delighted to be approached by The Empire Cafe when they opened to be stocked in their fridges. They've got a huge spread of beers to be paired with their dishes, or, if you're planning a night in, get yourself some rotisseries chicken from the hatch and a couple of cans of North.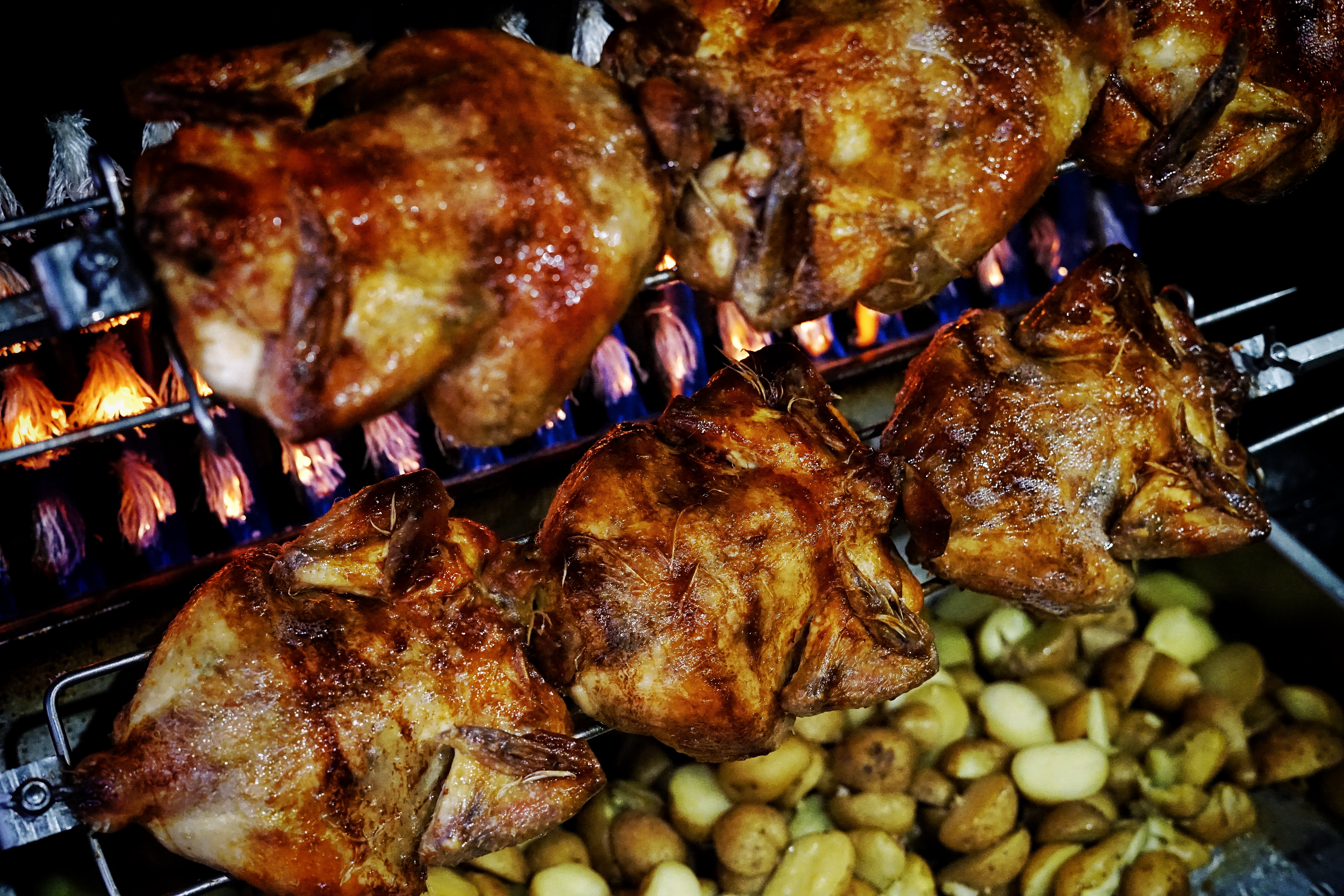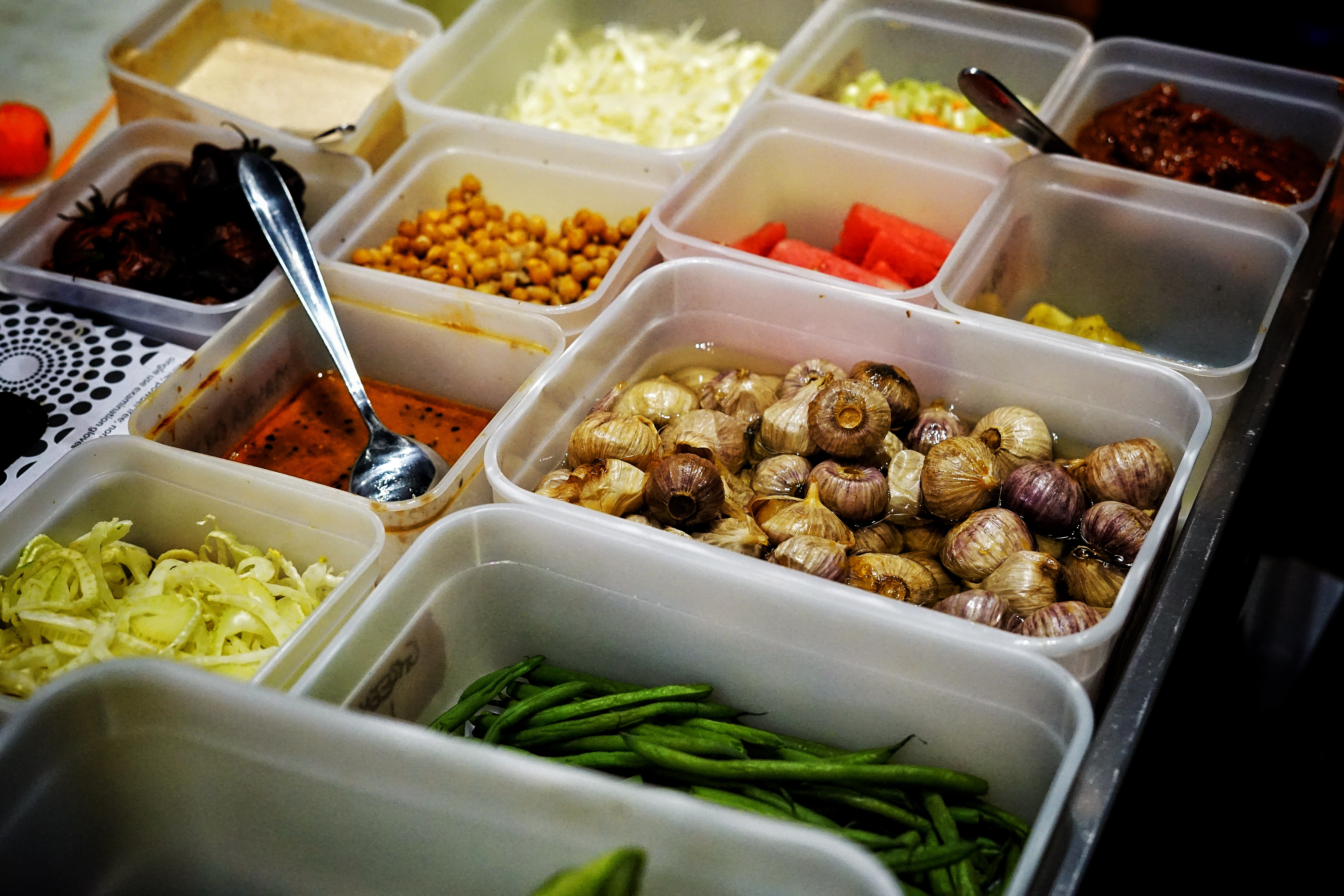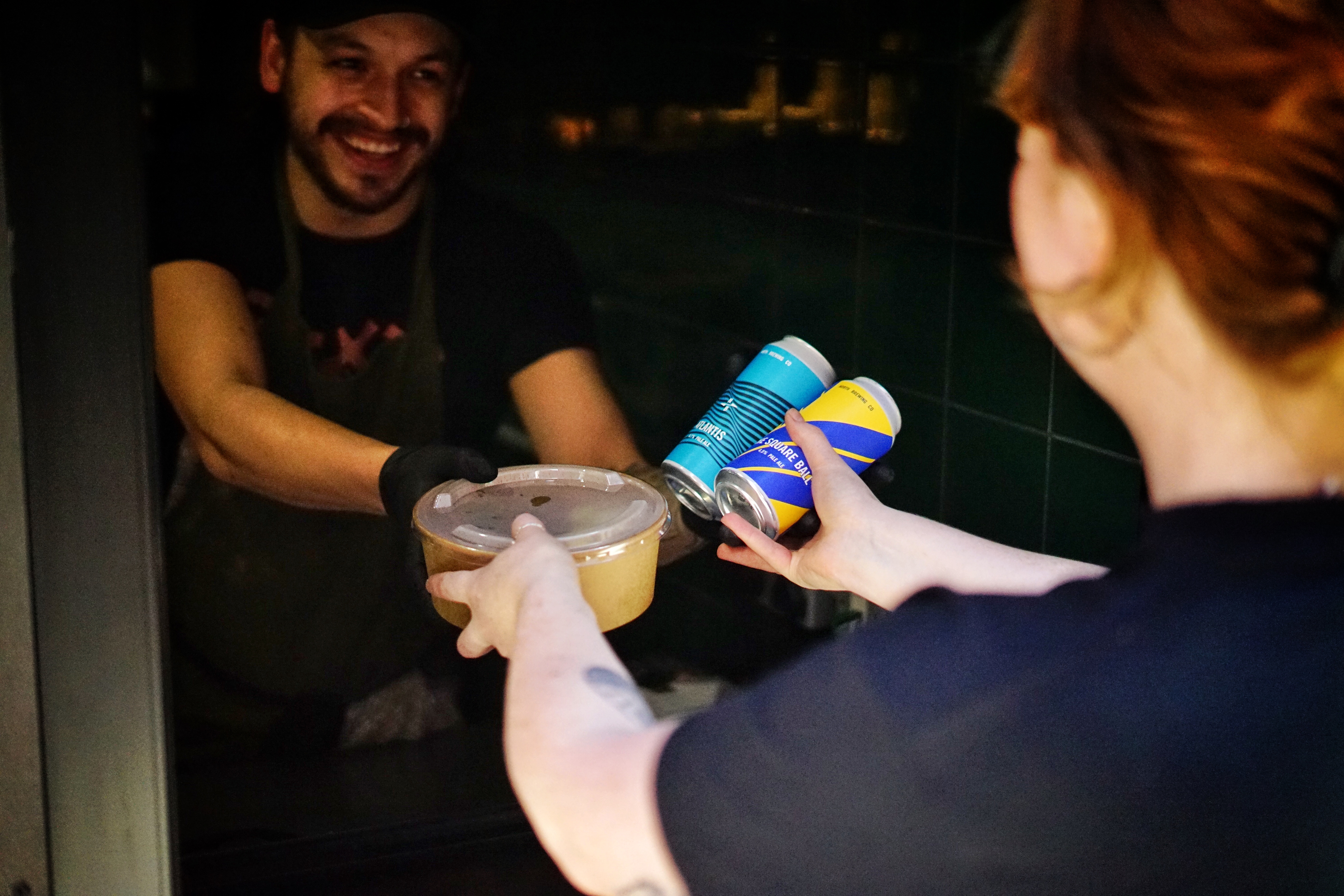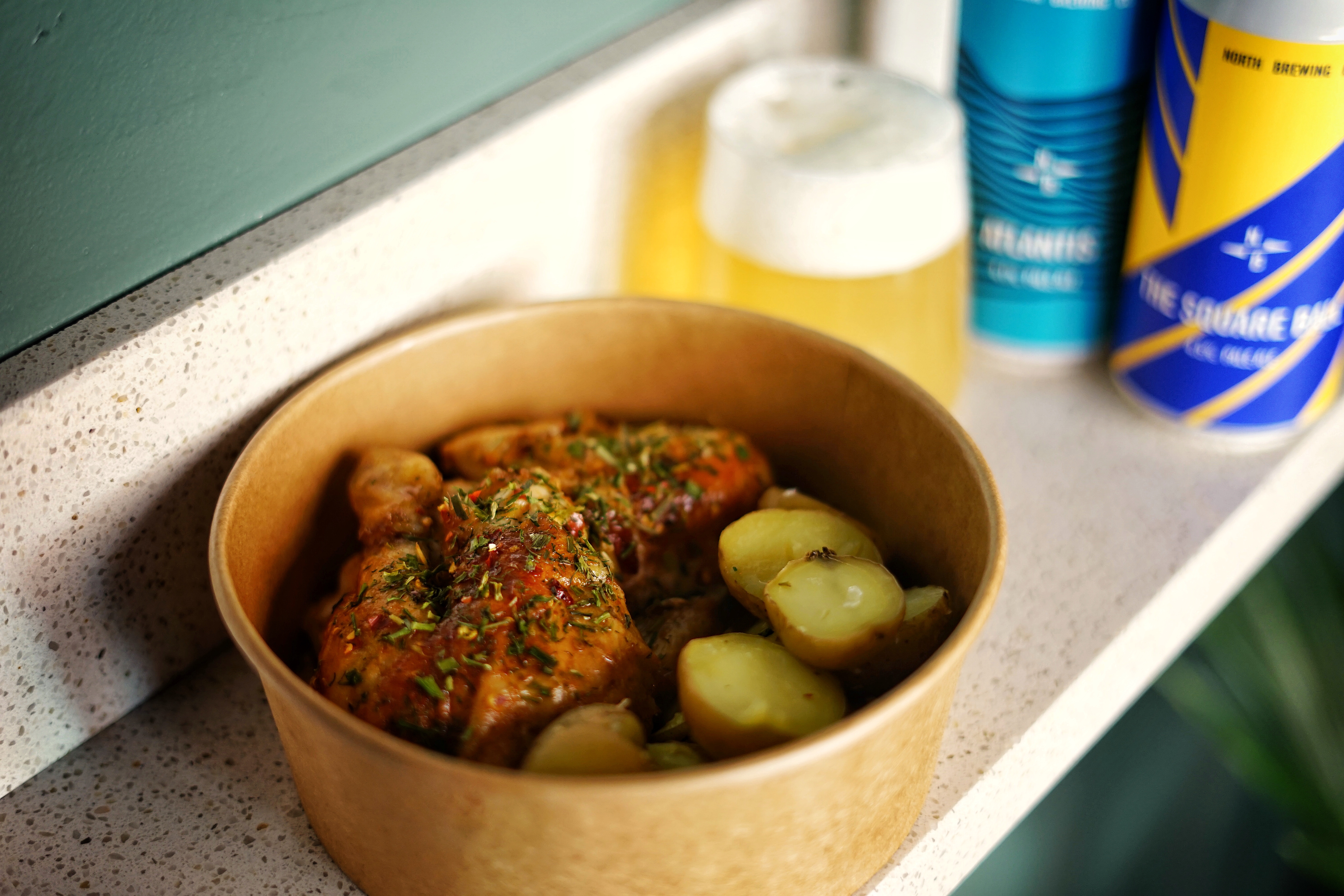 That'll do you Friday night quite nicely wont it?
There's a lot more to this spot than we can cover in one post and encourage you to give them a follow and go to empirecafeleeds.co.uk and read their story.