Back to news
HAVE YOU BEEN TO WAPENTAKE?
This week we popped in for a half of Lost Cosmonauts and a chat with the folks at Wapentake!
Tell us about Wapentake, who you are, where you are and what you do!
"We're Lily and Connor and we're the owners of Wapentake. Wapentake is based in the heart of Leeds, right on Kirkgate, which is the oldest street in Leeds, the street is 300 years old which means Wapentake is located in this lovely and characterful listed building."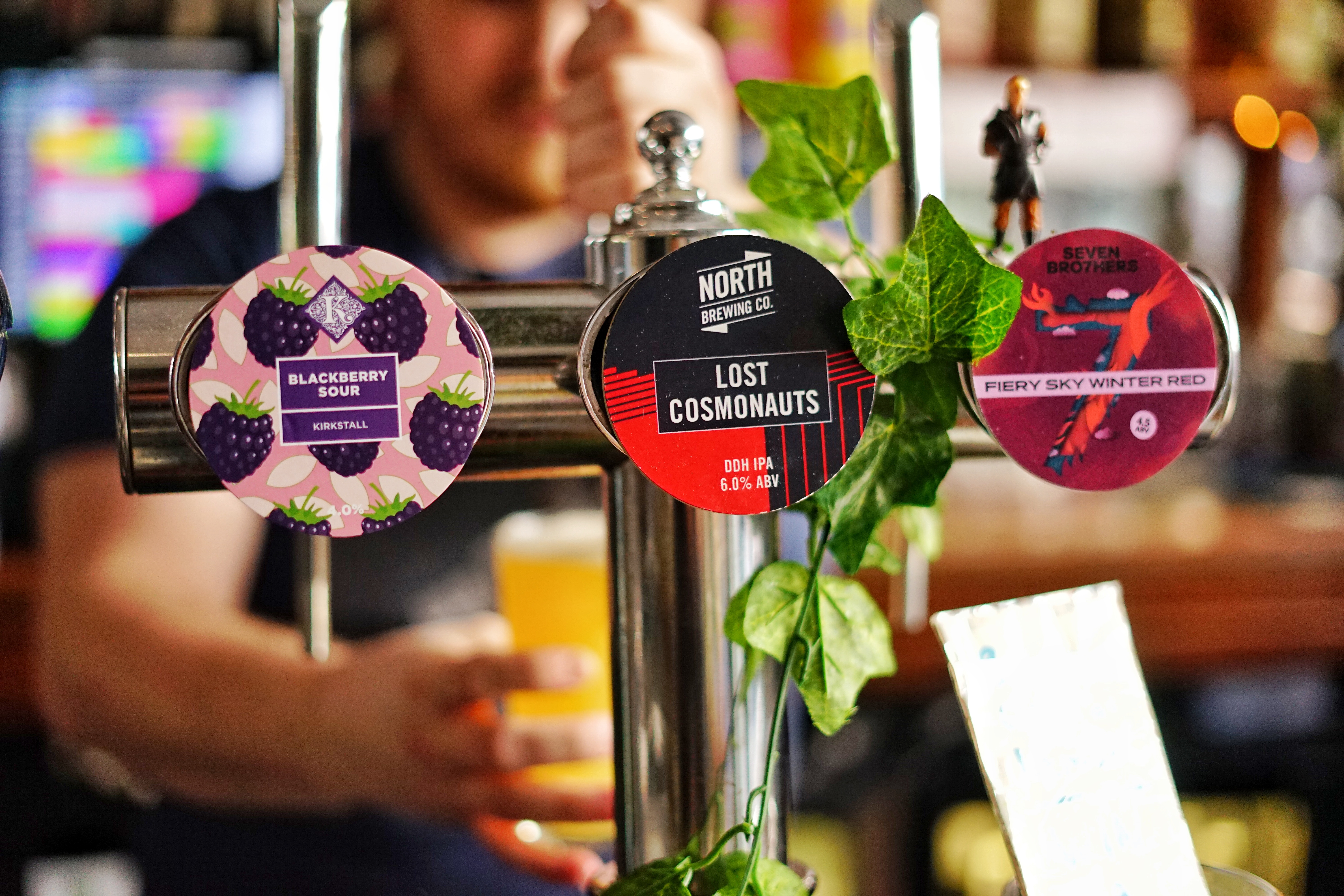 "Wapentake is a cafe bar, through the day we're cafe, we have a brunch menu that is served until 4 during the week and until 6 on the weekend, we have vegan and gluten free food, we have coffee, tea and cake to stay in or take away, in the evenings were a bar, we've got 14 different beer lines and a rotation of local and yorkshire beers, we have a cocktail menu with a lot of the spirits being sourced from yorkshire too.
We show sports, we show football, Wapentake is a nice alternative to come and watch football instead of a rowdy sports bar, we're showing the world cup too! We have a Pub Quiz on Tuesdays, Open Mic Night on Wednesdays, Thursdays we do £3 drinks and every so often we have Dj's in the evenings for a little party vibe. As much as possible, our food menu is all made with ingredients sourced locally from Leeds Kirkgate Market across the road and all our mushrooms are foraged by The Yorkshire Mushroom Emporium."
Can you tell us about your name and what it means?
So Wapentake, pronounced [WOP -EN-TAKE], not Wapentaké is the name given to the group of Yorkshire's ridings, North, East, South and West. Each Ridings would have 100 members and Wapentake was the name given to those people coming together to discuss and vote on matters affecting the Yorkshire Riding area.
Tell us about something at Wapentake that people reading this HAVE to come and try!
The thing we get a lot of interest in is our Yorkshire Pudding Burger. You can have it vegan or gluten free, chicken or beef, it comes with a patty, thick cut bacon, yorkshire cheese and gravy (of course) all in between to Yorkshire puddings. We get a lot of people coming down just for that and taking lots of pictures of that. Our roast is really good and it just got an upgrade, so it's even better than before! We do those vegan and gluten free too.
What exciting plans do you have for the future?
We're excited to be rolling out an evening menu that we'll be serving until 8pm. It'll be lovely hearty food ready for the winter, the yorkshire pudding burger will be on the menu and then pie and peas! Warming food, in a cosy bar with good beers!