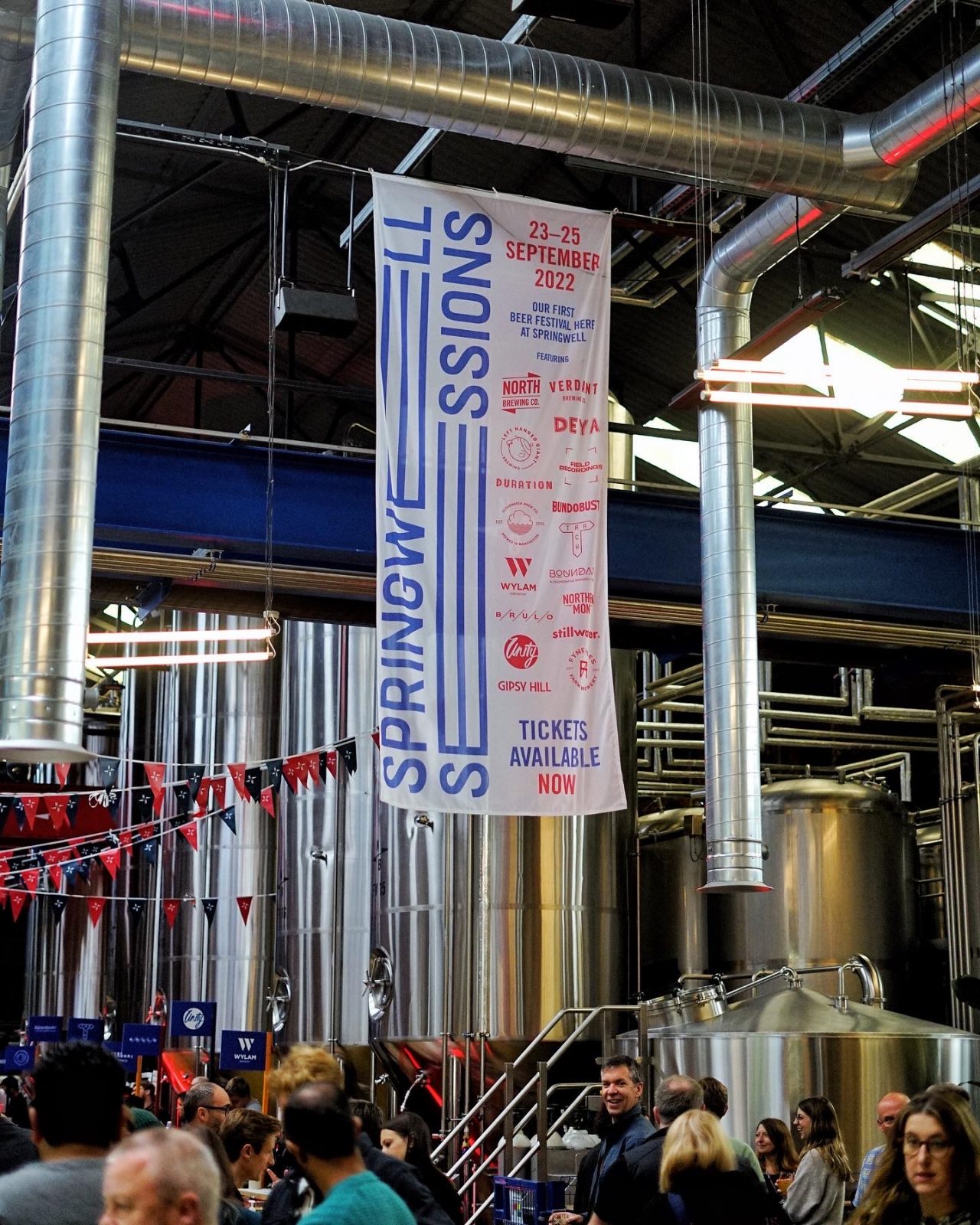 Back to news
SPRINGWELL SESSIONS 2022
We hosted our first ever beer festival, here's what went down.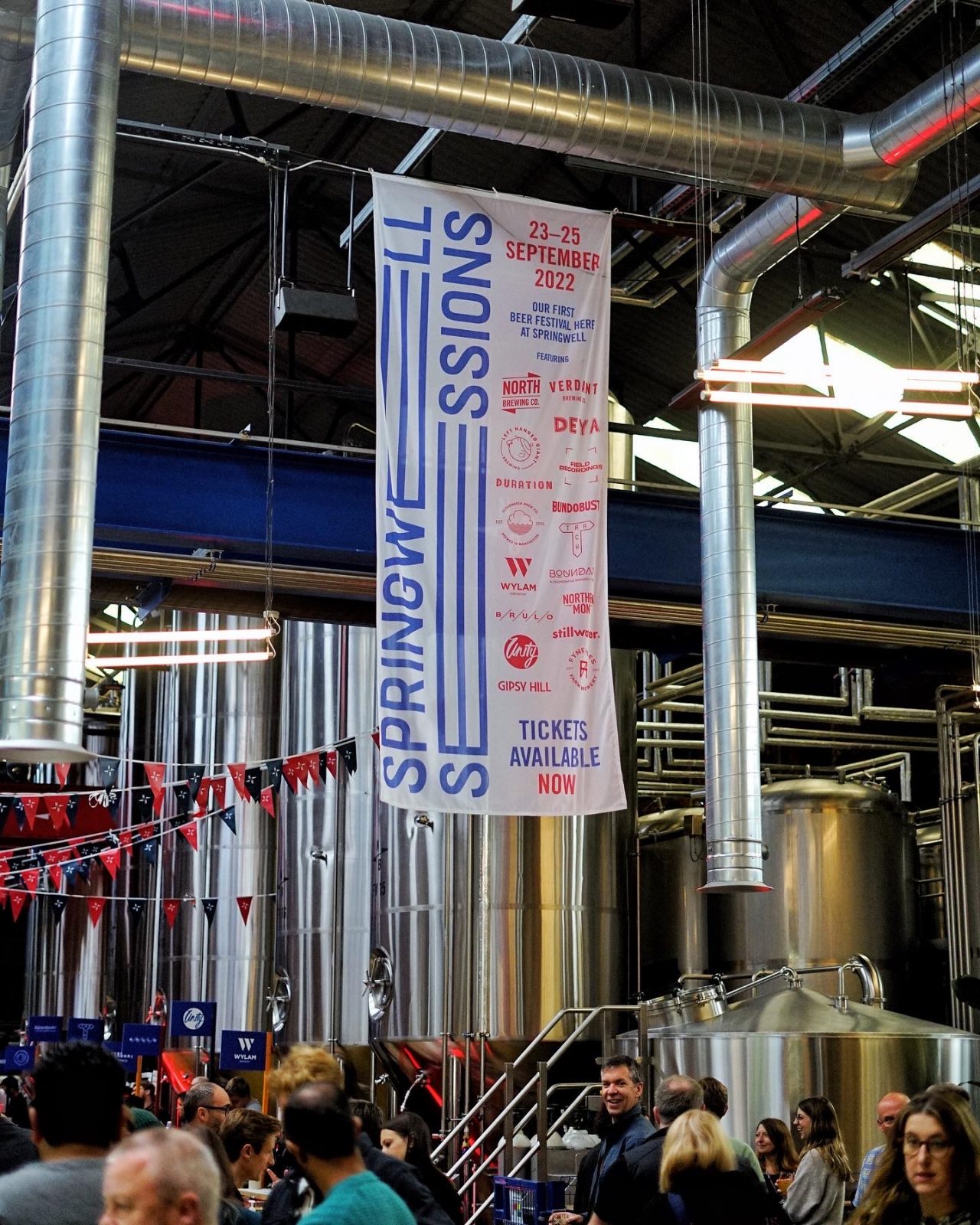 We're pretty well versed in attending beer festivals, but we've never held our own. Needless to say, we were pretty excited to announce Springwell Sessions 2022 and get cracking on the plans. It came round fast and it was quite the journey, but we did it, we had an absolute blast and we're pretty sure everyone else did too.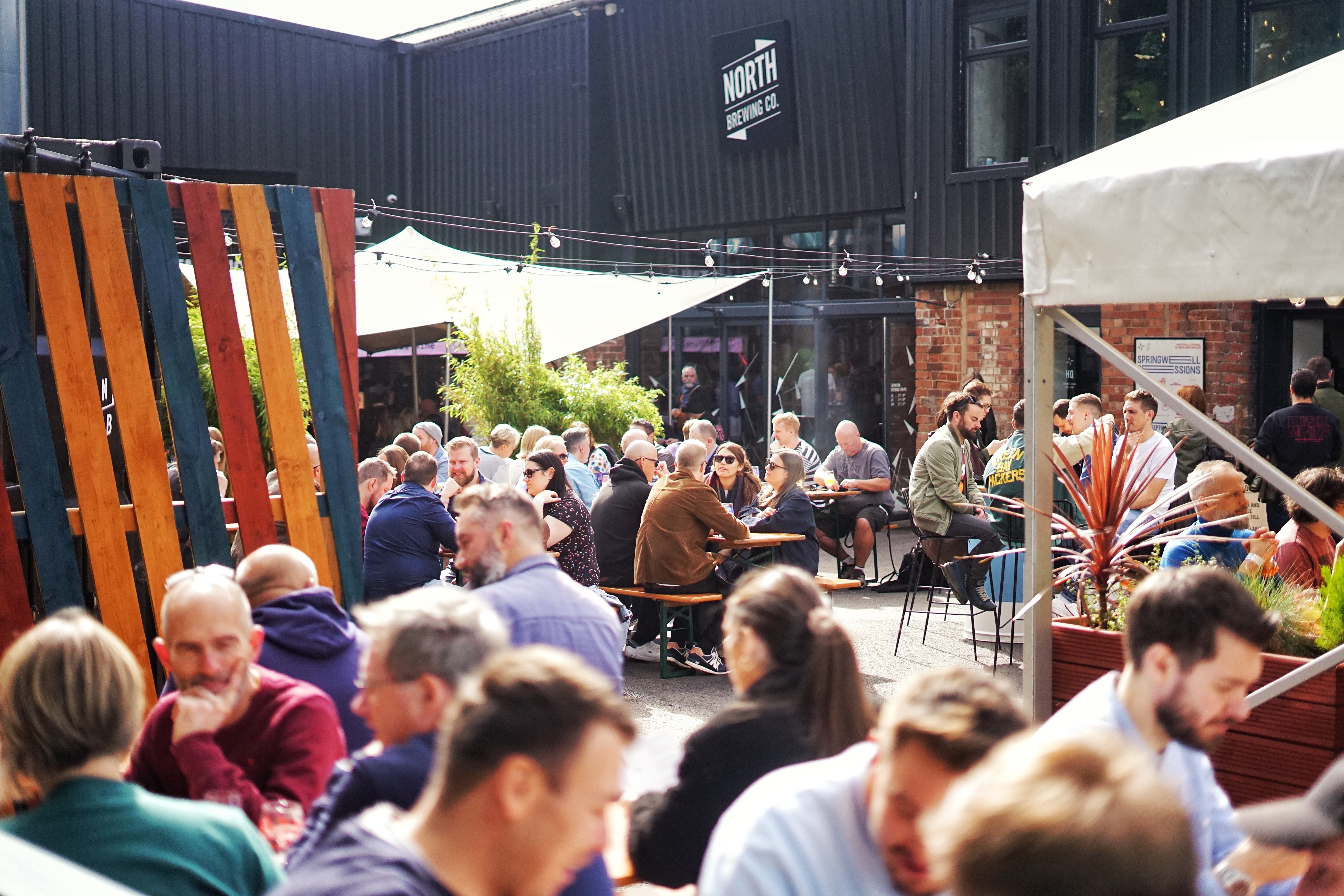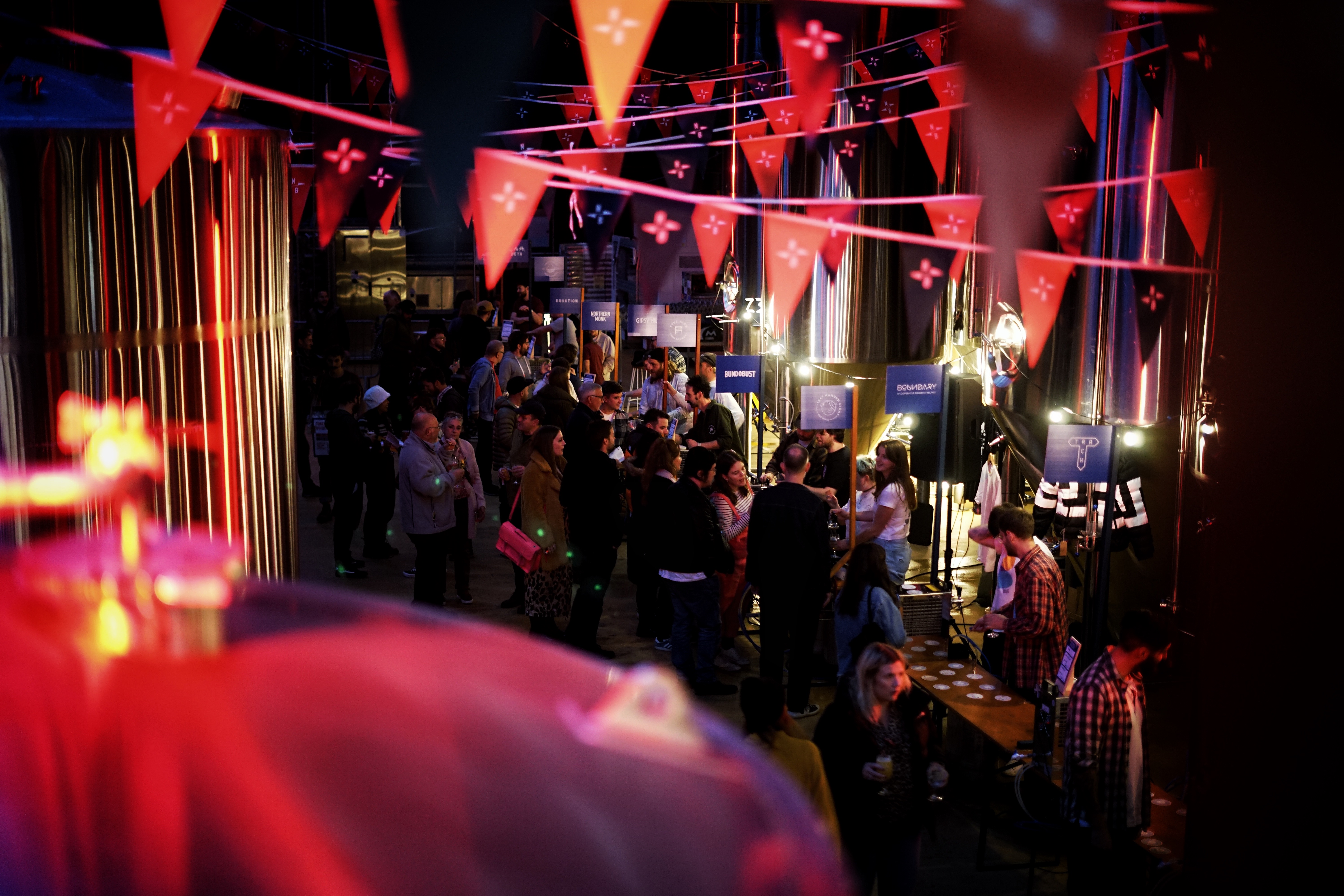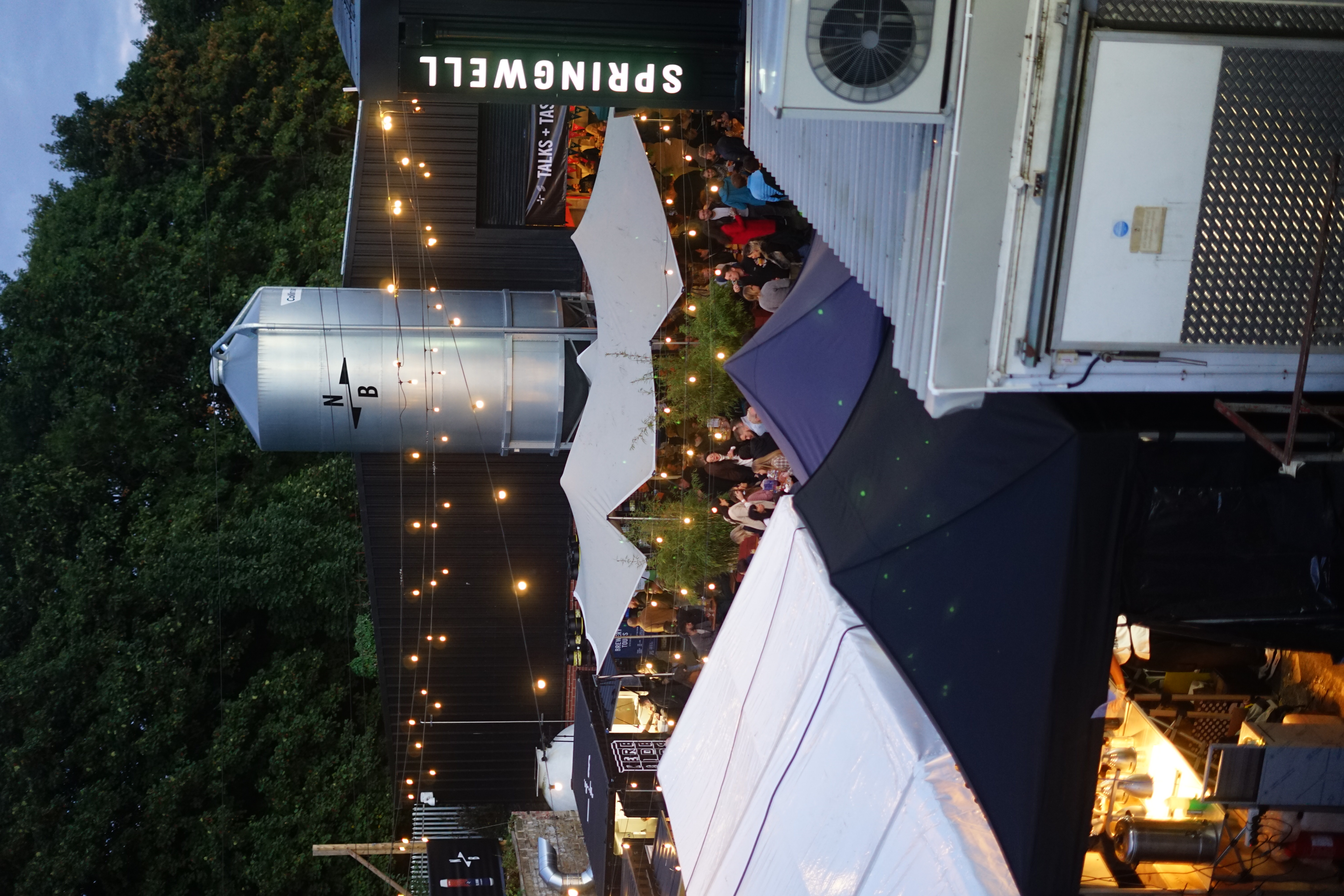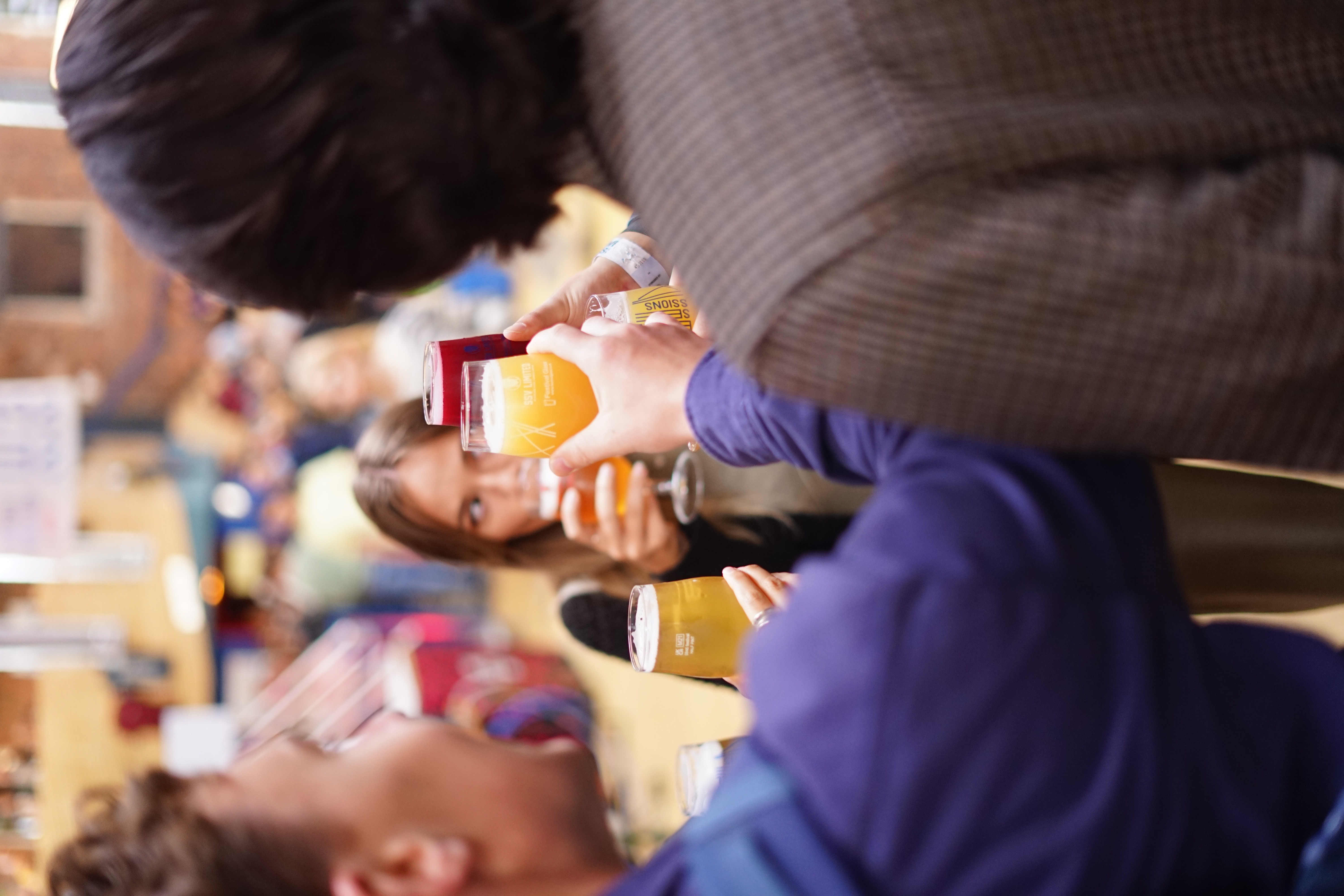 We invited some of our bestest buds in the industry to pour their wares and serve up the tastiest dishes to make sure everyone had an awesome weekend! Everyone was on top form bringing their A game! We'd like to give a special thanks to the breweries who donated some extra special drinks to share with everyone at our St. Georges Crypt tasting sessions. Boundary, Bundobust, Deya, Duration, Gipsy Hill, Track and Cloudwater brought some awesome brews and everyone's donations got us that little bit closer to our 25K target!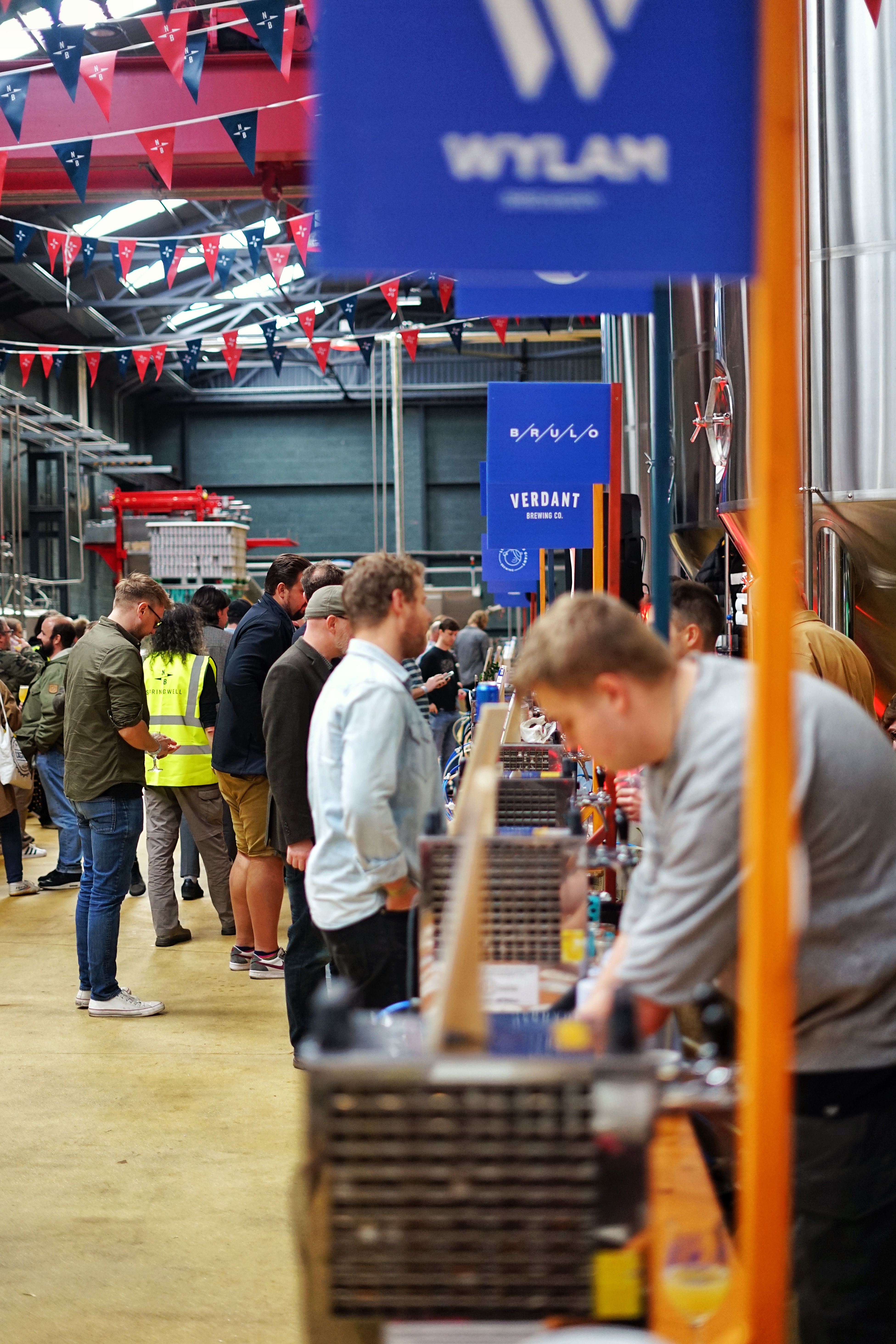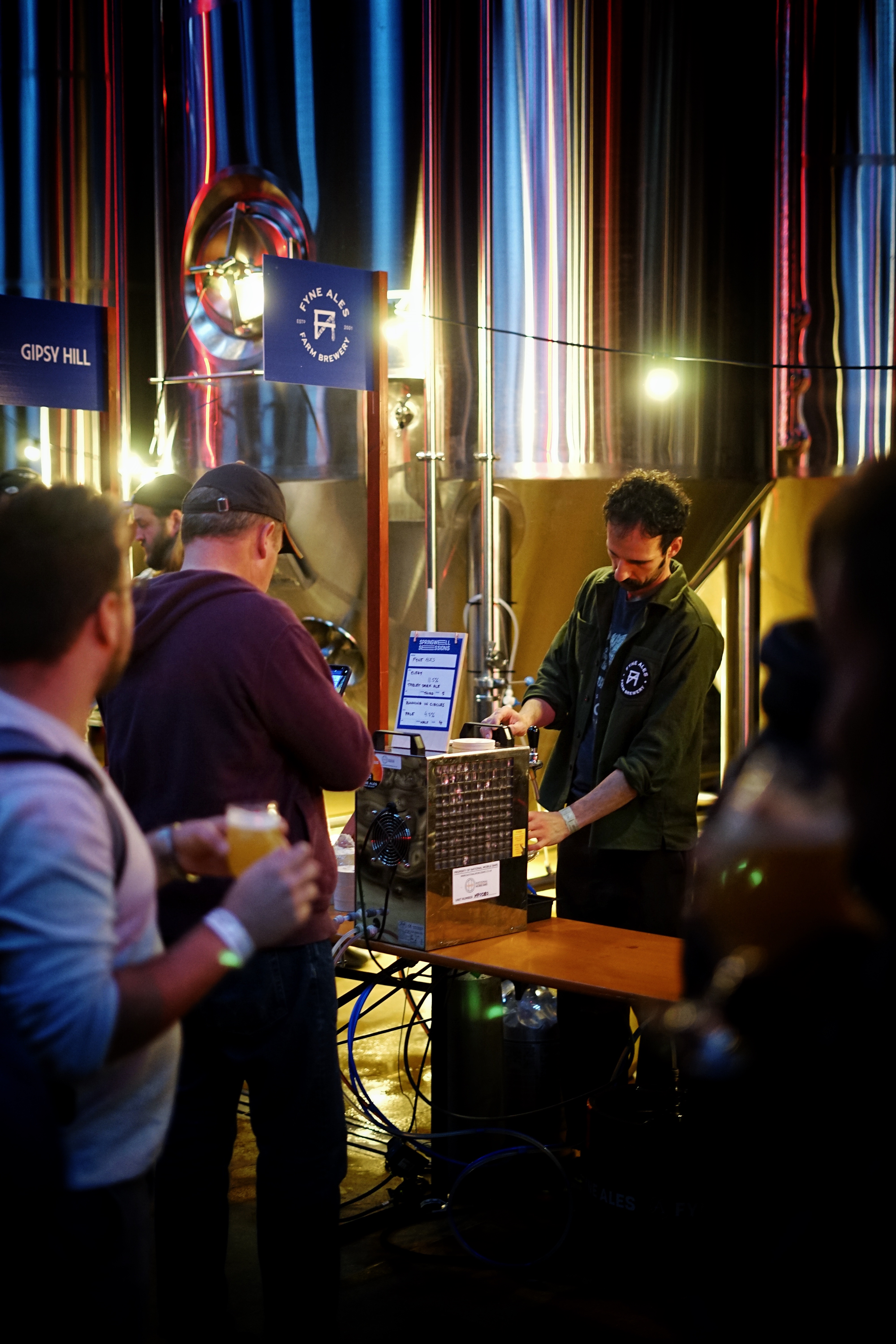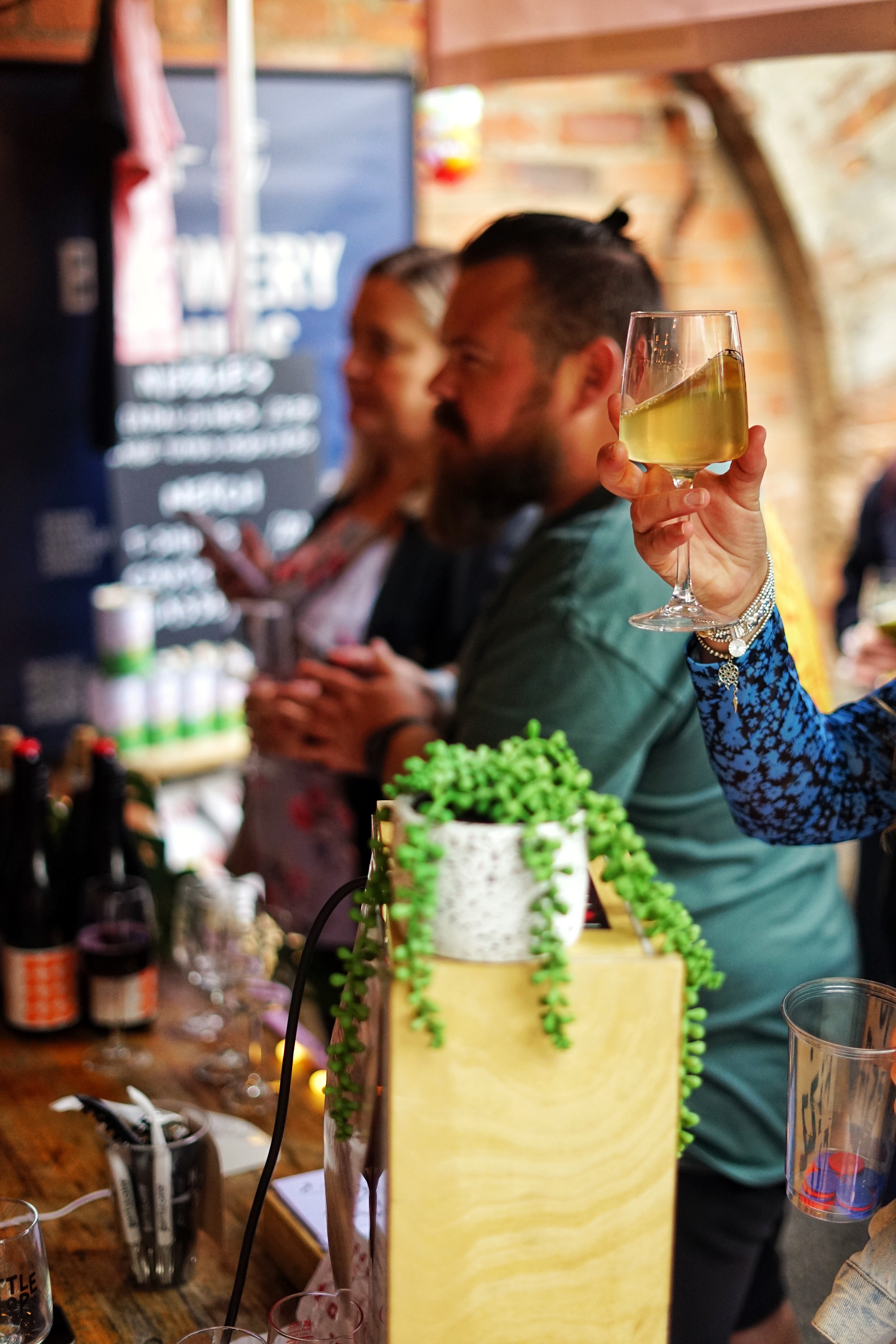 Our Production Manager, Sam Bennet talked us through our side arm brewery, Field Recordings whilst tasting our mixed fermentation Saison, A Hymn for the Fields and first ever barrel aged beer, Monument, as well as giving everyone an insight into our next Field Recordings release and the small scale experiments we've been running and researching for something fruity and funky.
John and Christian also took to the stage to talk all things North and to answer everyone's questions. Things we learnt : Christians favourite sandwich is an Egg and Cress with decent amount of black pepper and he can fall asleep standing up, if John could open up a bar anywhere it would be Japan, North Brewing Co Taproom : Tokyo anyone?
We had some awesome talks and tastings from Bottle Chop, taking us through natural wine and what they have available in their store. It's no secret we enjoy a tequila or two, so we were honoured to welcome El Jimador to Springwell for an exclusive workshop and tasting of some of the best tequilas available. No.3 Gin stepped in on Friday night for some much needed refreshment, talking us through their incredible distilling and botanical processes and shared with us some beautiful recipes for how their Gin can be used to work into some many great drinks. Sunday seemed an apt day to have North Star talk us through their coffee selection process and to wake us up with a much needed caffeine charge!
Good drinks require good food and we had some awesome grub! Mor Mor brought their class Kebabs, Homeboys Pizza served up the slices (special mention to that Kimchi Honey Drizzle), Brownies and Bruffles brought the sweet treats and of course we had our resident kings of burger and bao Kerbside Kids and Little Bao Boy!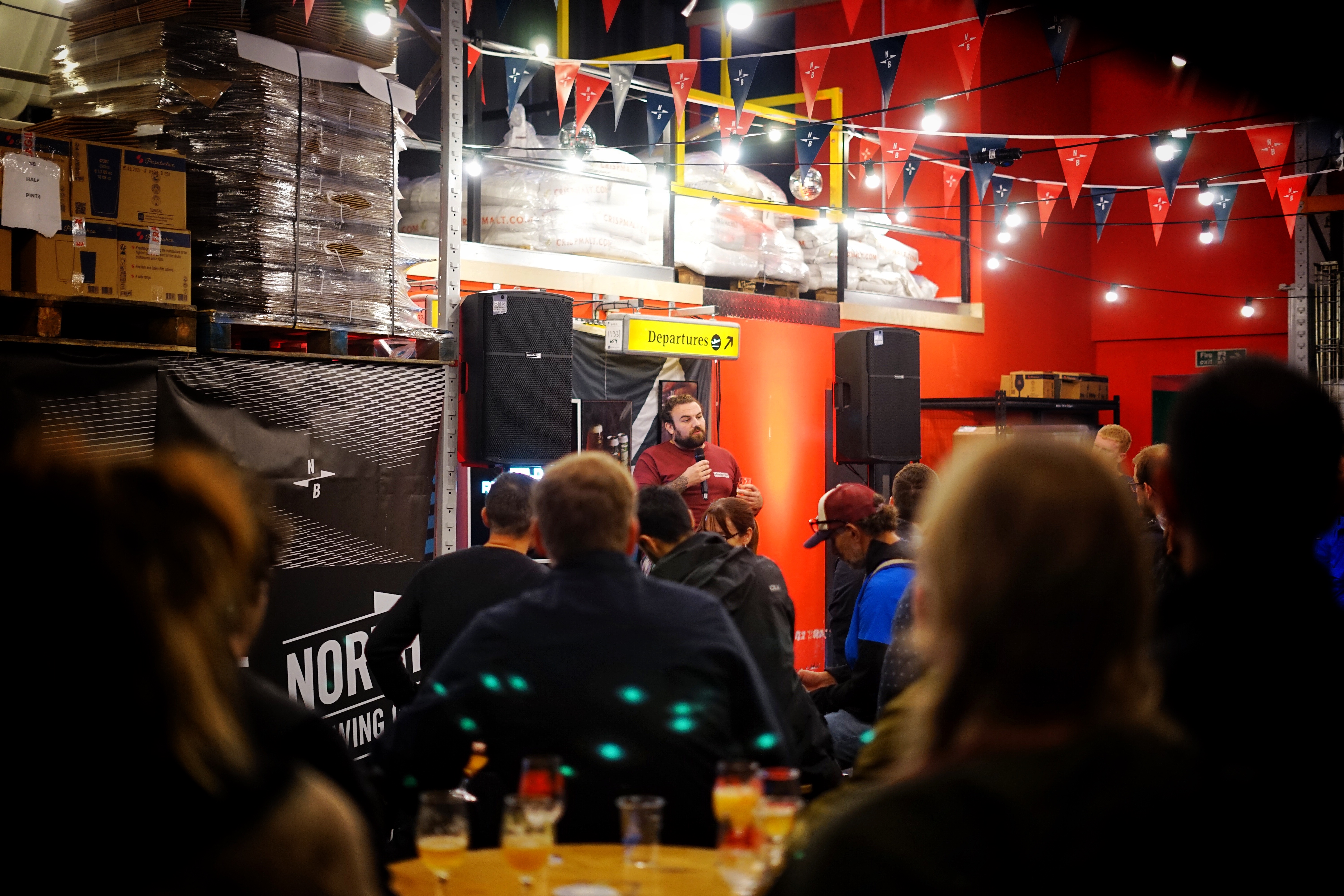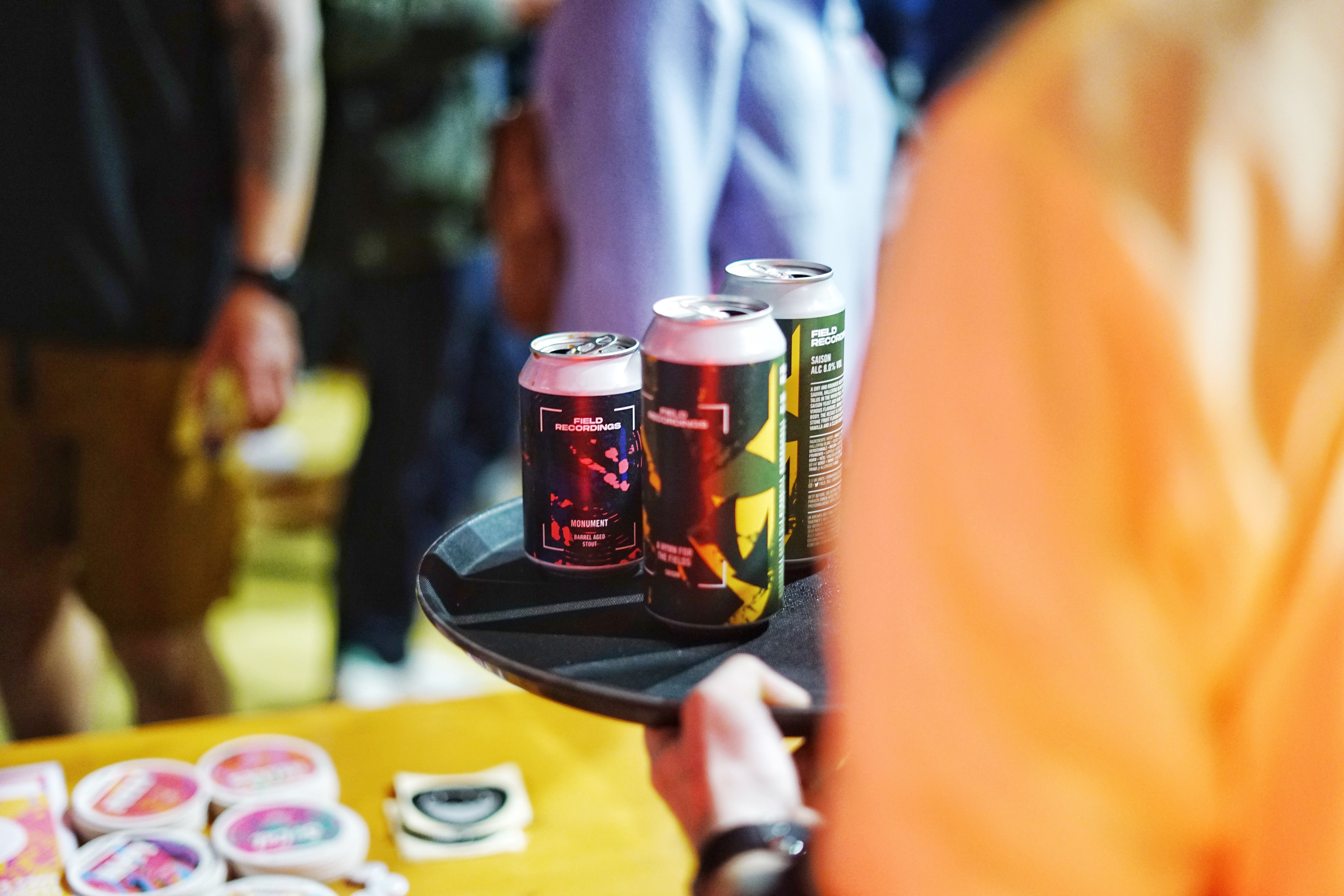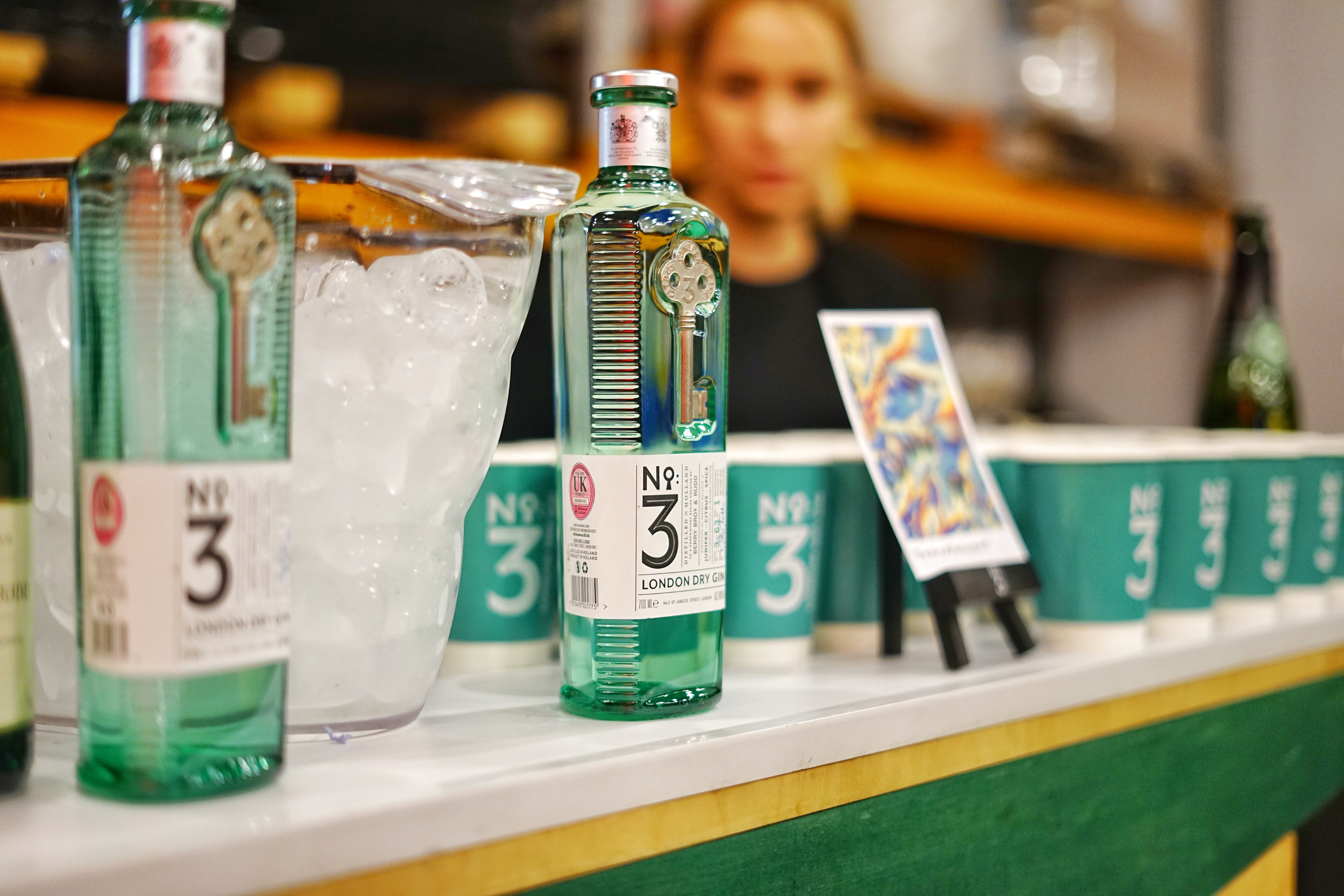 We need to thank you to every single one of our team who have worked so hard over the past year to make it happen! It's been a journey, but we did it! Everyone's work, from organisation, getting the space ready, looking after everyone who came to pour and making sure the show ran smoothly, thank you!
A big big thank you to all of our sponsors who have chipped in to bring our idea to life! Crisp Malt – SSV Limited – PARIA CC – Festival Glass Ltd – Label Express Ltd – FYI – NFU Mutual – Kegstar – Pacsafe – BarthHaas – BREWSER – Serious Pig – Berry Bros. & Rudd No. 3 Gin
Thank you to all of the drinks, food stands and DJ's for their incredible hard work over the weekend, they were all just so lovely and great weren't they? Boundary – B/R/U/L/O – Bundobust – Cloudwater – DEYA – Duration – Gipsy Hill – Field Recordings – Fyne Ales – Stillwater Artisanal – Left Handed Giant – Northern Monk – Track Brewing Co – Unity – Verdant – Wylam – Bottle Chop – No.3 Gin – Homeboy Pizza – Mor Mor – Brownies and Bruffles – North Star Coffee – Kerbside Kids – Little Bao Boy
AND thank YOU! Every single person who came through and partied with us! You are the best! We did it for you and we couldn't do it without you!
It's been truly incredible, we love you, THANK YOU!
Springwell Sessions will return, Spring 2023.