Drag
north bar
craft beers
dim sum
tequila verdita
The first craft beer bar in Britain? Probably. A great bar serving a ridiculously varied selection of top quality drinks to a diverse and fantastic clientele? Definitely.
One of the original pioneers of the Leeds bar boom, North has an unparalleled drinks selection served brilliantly by friendly and informative staff. Famous for its Bloody Marys, never ending supply of Tequila Verdita and encyclopaedic beer cellar, North has been persuading the drinkers of Leeds to have 'one for the road' for over 25 years.  
View taplist
GET DIRECTIONS
24 New Briggate,
Leeds,
LS1 6NU
OPENING HOURS
Sun – Tues: 12pm – 12am
Wed – Thurs: 12pm – 1am
Fri – Sat: 12pm – 2am

OUR BEERS
North opened in 1997 and we quickly fell in love with beer. North was the first place to ever pour craft beer heavyweights Sierra Nevada, Brooklyn, and Erdinger on tap in the UK. We have been Orval ambassadors since 2008. Our rotating tap list showcases our favourite beers from North and friends, and our cellar is packed with handpicked Belgian classics.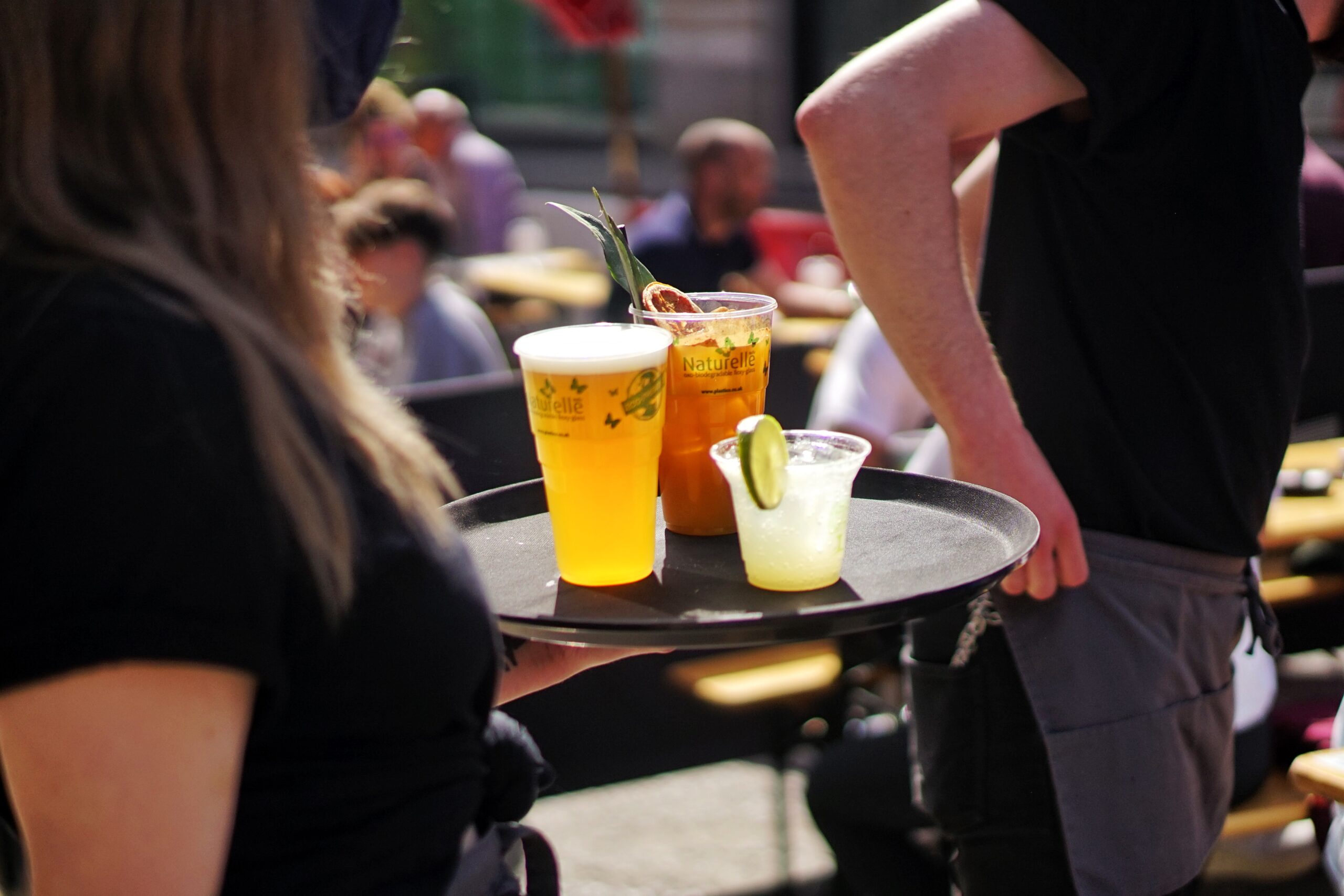 OUR DRINKS
Alongside its world-class beer selection North Bar boasts a carefully curated selection of wine and spirits, a small but perfectly formed cocktail menu, and plenty of Gluten Free and Alcohol Free options. Our infamous Bloody Marys come as spicy as you like, and our signature tequila verdita is made in house daily.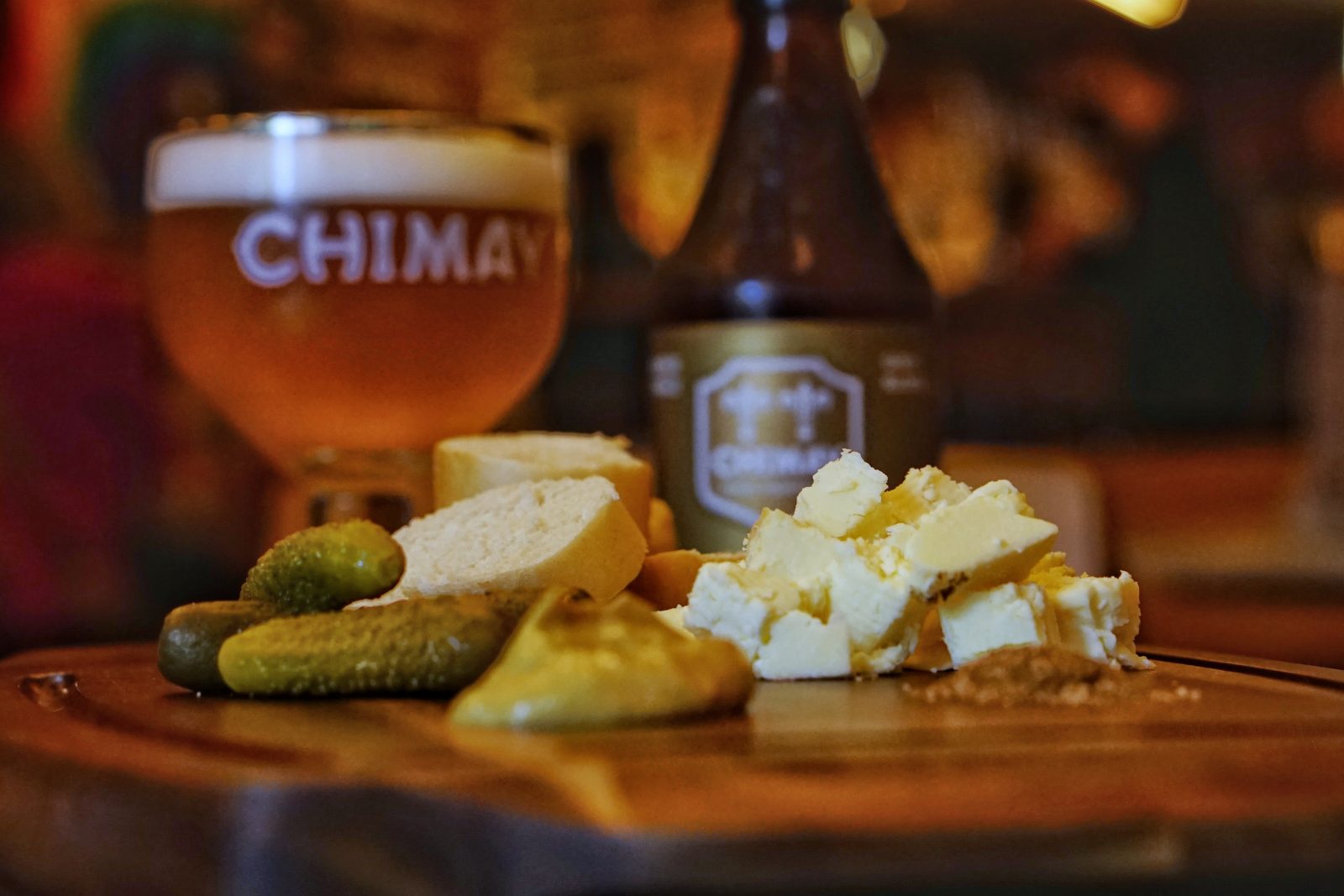 OUR FOOD
North's small but perfectly curated food menu is available from early till late. Taking inspiration from our favourite Belgian Beer Cafes, our North Boards pair brilliantly with our rotating beer selection. Choose from meat and cheese, veggie or vegan options, or go for something sweet with our Belgian style waffles.
MORE INFORMATION
Wheelchair Access
The front entrance is 85cm wide and has step free access. The bar is all on one level, however the toilets are downstairs with no wheelchair access.
Anti-discrimination
All North venues are diverse, inclusive,  accepting safe spaces. We welcome all races, genders, ages and sexual orientations. At North Bar we have two sets of gendered toilets and encourage you to use the ones that you feel most comfortable with.
Seating 
The majority of our seating is at low tables with chairs with backs. We have some higher stools and tables near the bar. Our outdoor seating is at 'beer hall' style tables and benches.
Table Service / Menus 
We always offer table service inside and outside. Our live taplist is accessible via a QR code printed on your menu. Food and additional drinks are printed on menus on your tables. Our friendly team will be happy to assist if you need any help reading the printed menus, or want advice on the products available. We are happy to provide tasters of any of the drinks on tap.
Lighting / sound
During the daytime North is a light, airy venue due to its large window. We are very lucky to be hit by the afternoon sun around 5pm in the Spring! In the evenings we dim the lights and put out the candles.
The music at North Bar is always played at a volume which allows you to have a conversation comfortably. We have a rotating line up of DJs at the weekend, playing a mixture of genres.
North Bar is the perfect spot for a quieter pint during the afternoon mid-week. Our peak periods during the week are 5pm – 7pm and 10pm onwards. Weekends tend to be consistently busy, with the evenings having a lively atmosphere.
Any other questions? 
Please ask a member of staff if you need assistance at any point during your visit. You are very welcome to phone us ahead of your visit and chat through any questions about accessibility at North Bar.
Yes! We serve charcuterie boards from early until late. We have options for vegetarians, vegan and pescatarians. We also have a range of classic bar snacks including crisps, nuts and pickles.
Well behaved dogs are more than welcome at North Bar! We have plenty of water bowls and treats for our four legged friends, and love taking photos of them for our social media feeds.