Drag
NORTH BAR HARROGATE
EVENT SPACE
OUTDOOR SEATING
CHARCUTERIE BOARDS
FRESH BEERS
COCKTAILS
FRESH COFFEE
North Bar Harrogate is a big, bright beautiful bar 2 minutes away from Harrogate bus station and Harrogate Theatre. Floor to ceiling windows fill the space with sunshine, with our outside seating being a real suntrap.
Our friendly staff will chat you through beers from North and friends, or shake you a perfectly crafted Espresso Martini. Open from early till late, North Bar in Harrogate has regulars from across North Yorkshire.
GET DIRECTIONS
2D Oxford Buildings
Cheltenham Parade
Harrogate
HG1 1DA
OPENING HOURS
Sun – Wed: 11am – 10pm
Thurs – Sat: 10am – 11pm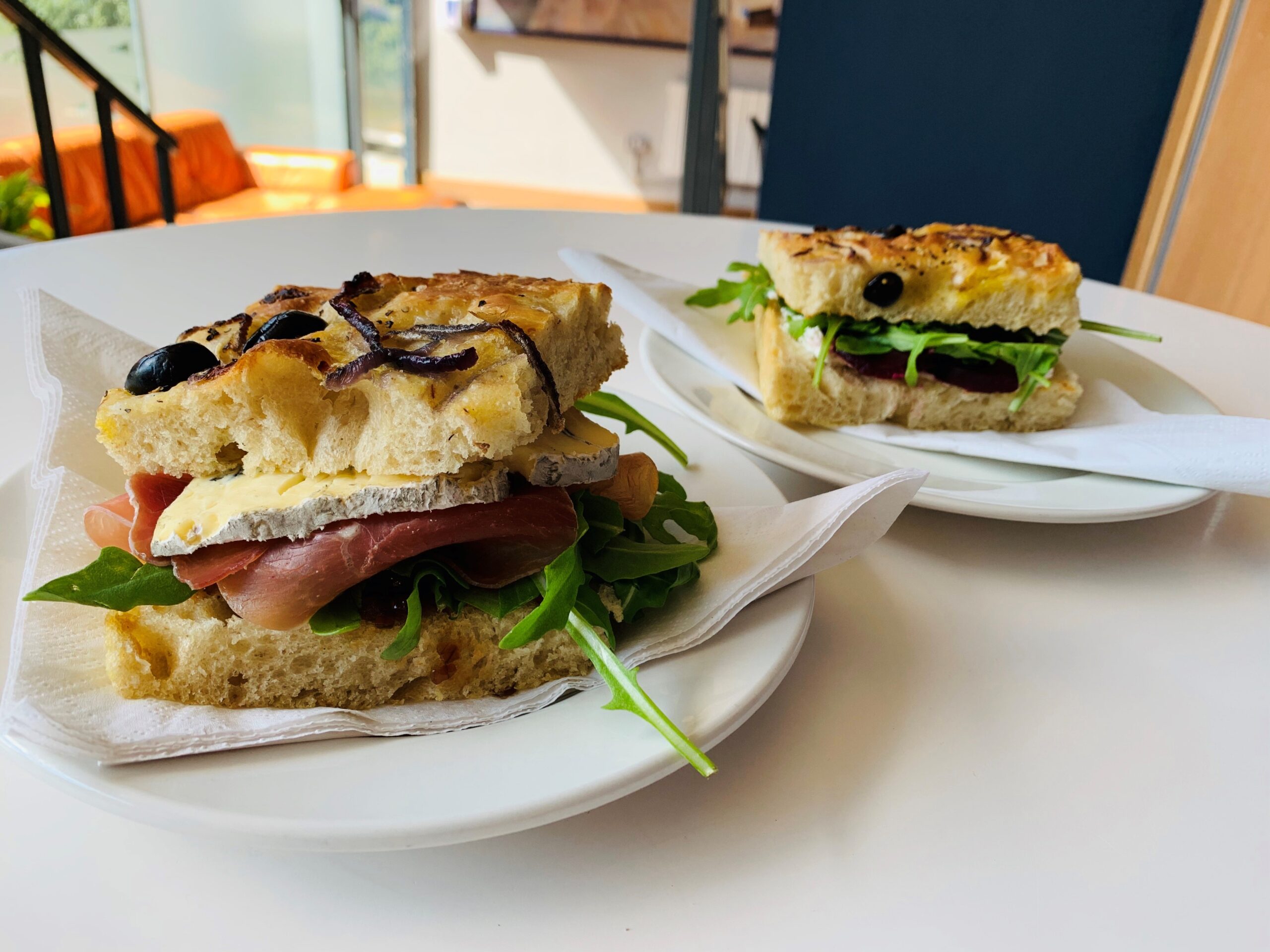 FOOD
We're open from early till late at North Bar in Harrogate, with plenty of food options to keep you going. Choose from our charcuterie boards or order in a pizza from our neighbours Pizza Social.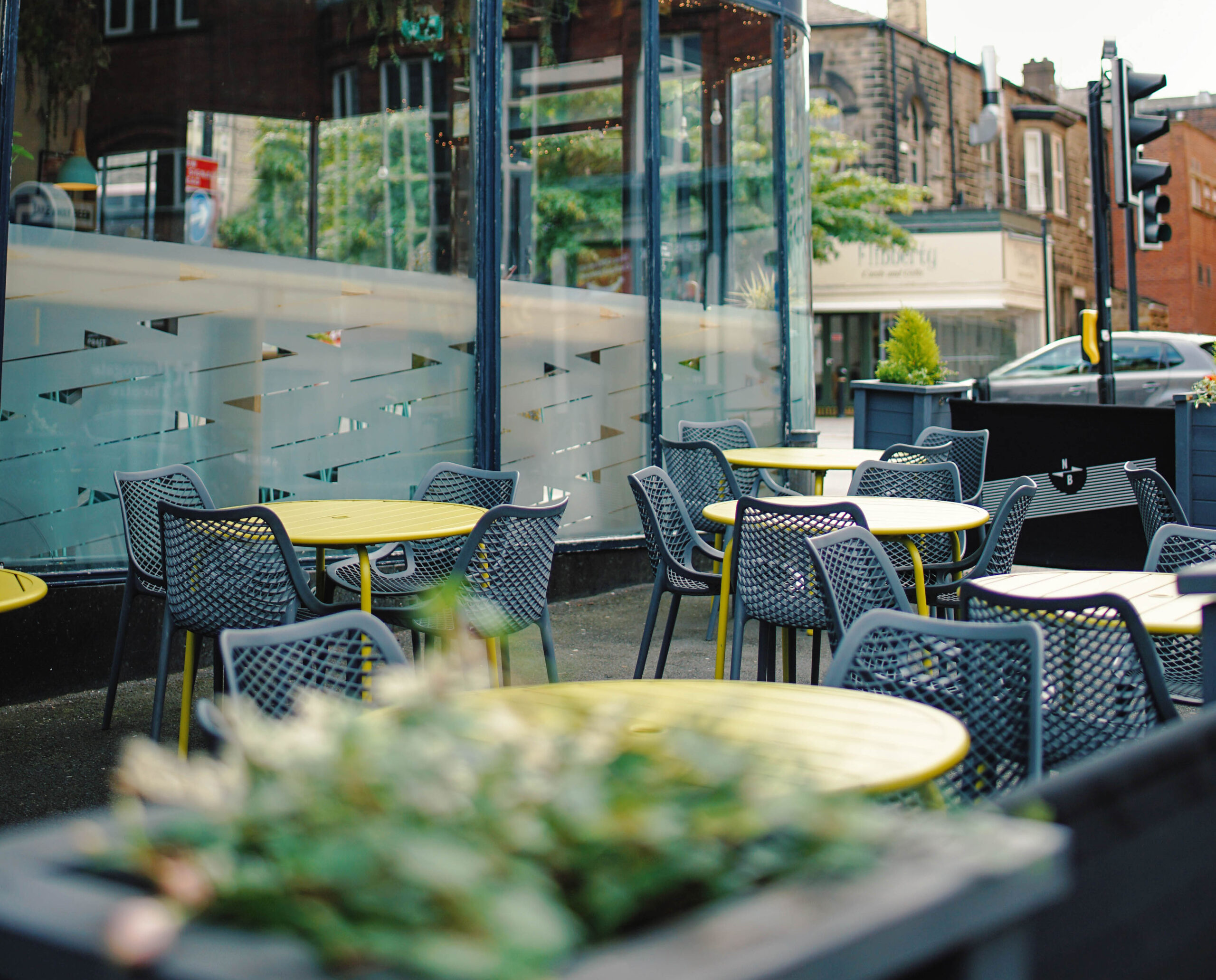 OUTDOOR SEATING
North Bar Harrogate is a real sun trap in the sunny months! Enjoy full table service with cold beers, hot coffee, or perfectly shaken cocktails delivered to your seat.
MORE INFORMATION
Wheelchair access
The ground floor at North Bar Harrogate is across two levels. The front door is 138cm wide, and the bar and seating area can be accessed via a wheelchair. The accessible toilet needs to be accessed via the fire exit at the side of the building rather than the front door. Many wheelchair users choose to enter via the fire exit, and then settle into our snug area where we offer full table service. 
Unfortunately there is no wheelchair access to our event space. 
Anti-discrimination
All North venues are diverse, inclusive,  accepting safe spaces. We welcome all races, genders, ages and sexual orientations. At North Bar Harrogate we have toilets for both genders and encourage you to use the one you feel the most comfortable with.
Seating
The majority of our chairs in North Bar Harrogate have a back, and are at a low level. We are a cosy bar, so the tables are close together. Some tables have backless stools. Outdoor seating is at round tables with chairs with a back and arm rests. 
Lighting / sound
North Bar Harrogate has large windows meaning that it is a bright, airy space during the daytime and summer months. In the evening we dim the light and light the candles.
The music is always played a volume where you can comfortably have a conversation with your table.
North Bar Harrogate is busiest in the evenings, and often gets a second wave of customers just before closing time. Early afternoons are quieter, and perfect for a peaceful pint with a book!
Service / menus 
We always offer table service at North Bar Harrogate.
Our draught menu is displayed on a chalk board next to the bar. Wine and cocktail menus are printed on the tables. We do not have digital menus at North Bar Harrogate.
Our friendly team will be happy to assist if you need any help reading the printed menus, or want advice on the products available. We are happy to provide tasters of any of the drinks on tap.
Any other questions?
Please ask a member of staff if you need assistance, and feel free to give us a ring before your visit if you have any questions about access.
Yes you can!
Our beautiful, sunny North Bar in Harrogate is home to a flexible upstairs event space. This private room is big, bright and will host around 45 people comfortably. We can also take out furniture, if you need more room for activities…
We can offer use of our projector, a private event bar pouring beers, wines and gin and tonics. or keep things low key and look after your guests with full table service. 
The room is available 7 days a week, from early till late. 
Weekends – £100 refundable deposit required, minimum spend applies.
Weekdays – No deposit required, minimum spend applies.
*Subject to change depending on seasonality, bank holidays and other events.
We have hosted all sorts of events – from pop up cinema screenings to baby showers, to networking events, to Spanish lessons. It really is a very flexible space. 
We can arrange food options including meat and cheese boards, focaccia sandwiches, or pizzas from our neighbours at Pizza Social. 
Email harrogatebooking@northbarltd.com with some details about your event (date, number of guests, brief description of the occasion) and we will take it from there! 
North Bar Harrogate is really popular with families from the local area. We are one of the bigger North Bars, meaning that there is usually space for a pram during the daytime! We have hosted baby showers and birthdays in our upstairs event space.
We ask that all under 18s leave the premises by 9pm please.
North Bar Harrogate has lots of outdoor seating in its sunny beer garden. Enjoy full table service with cold beers, hot coffee, or perfectly shaken cocktails delivered to your seat.