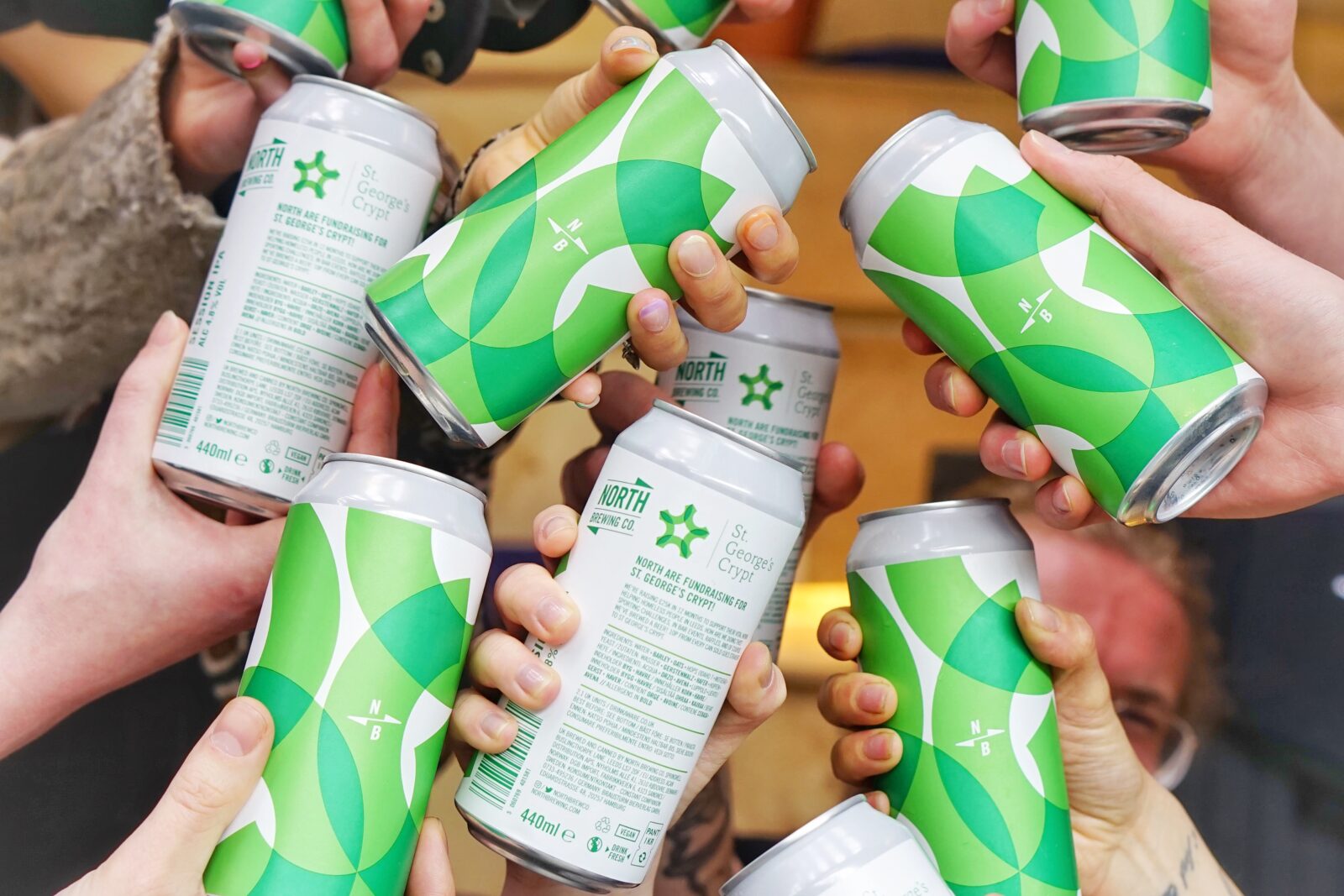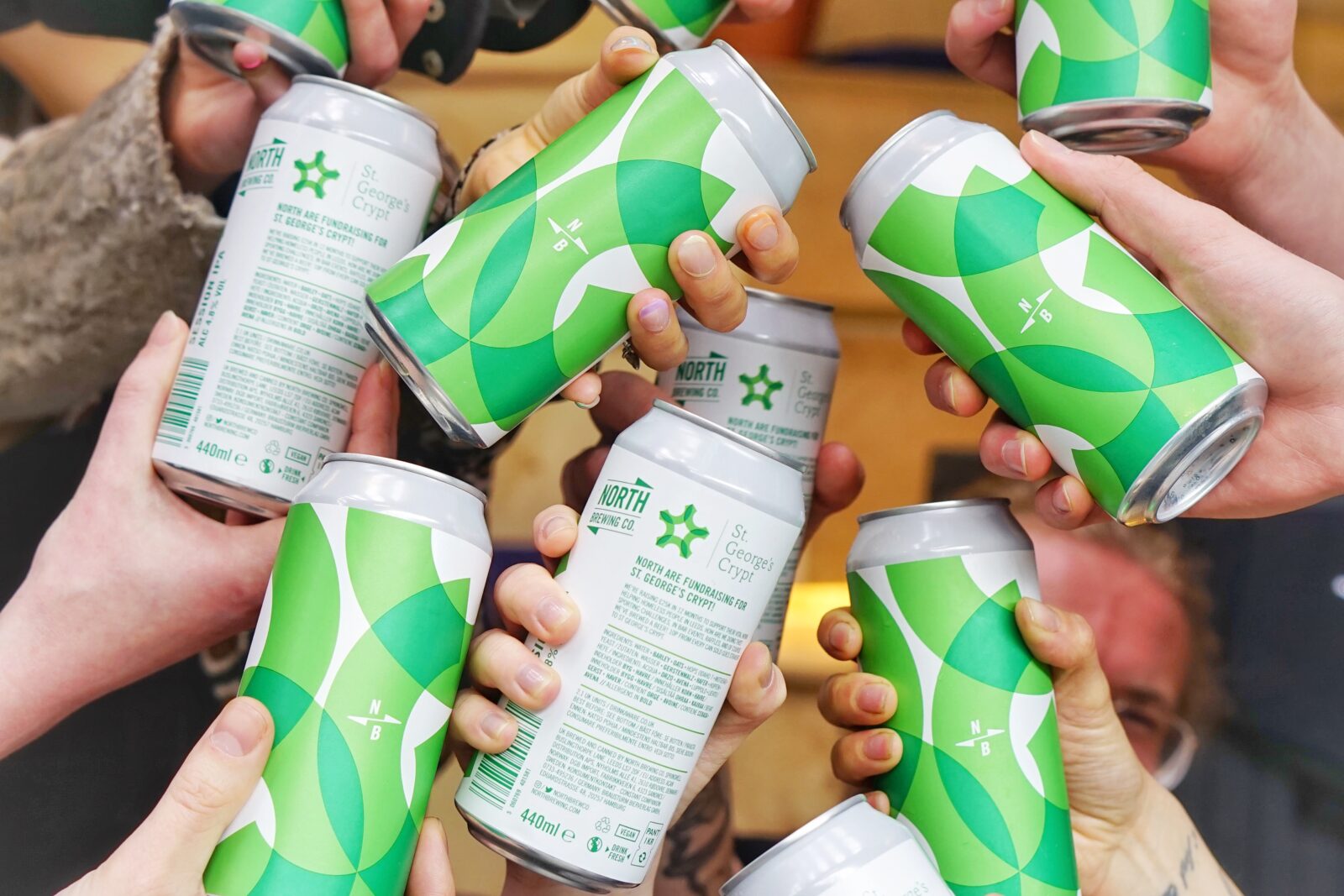 Community is at the heart of North – it's one of the reasons why we work with a different charity each year, to give back and support the amazing work they do each day. And we're proud to announce our new charity partnership with St George's Crypt!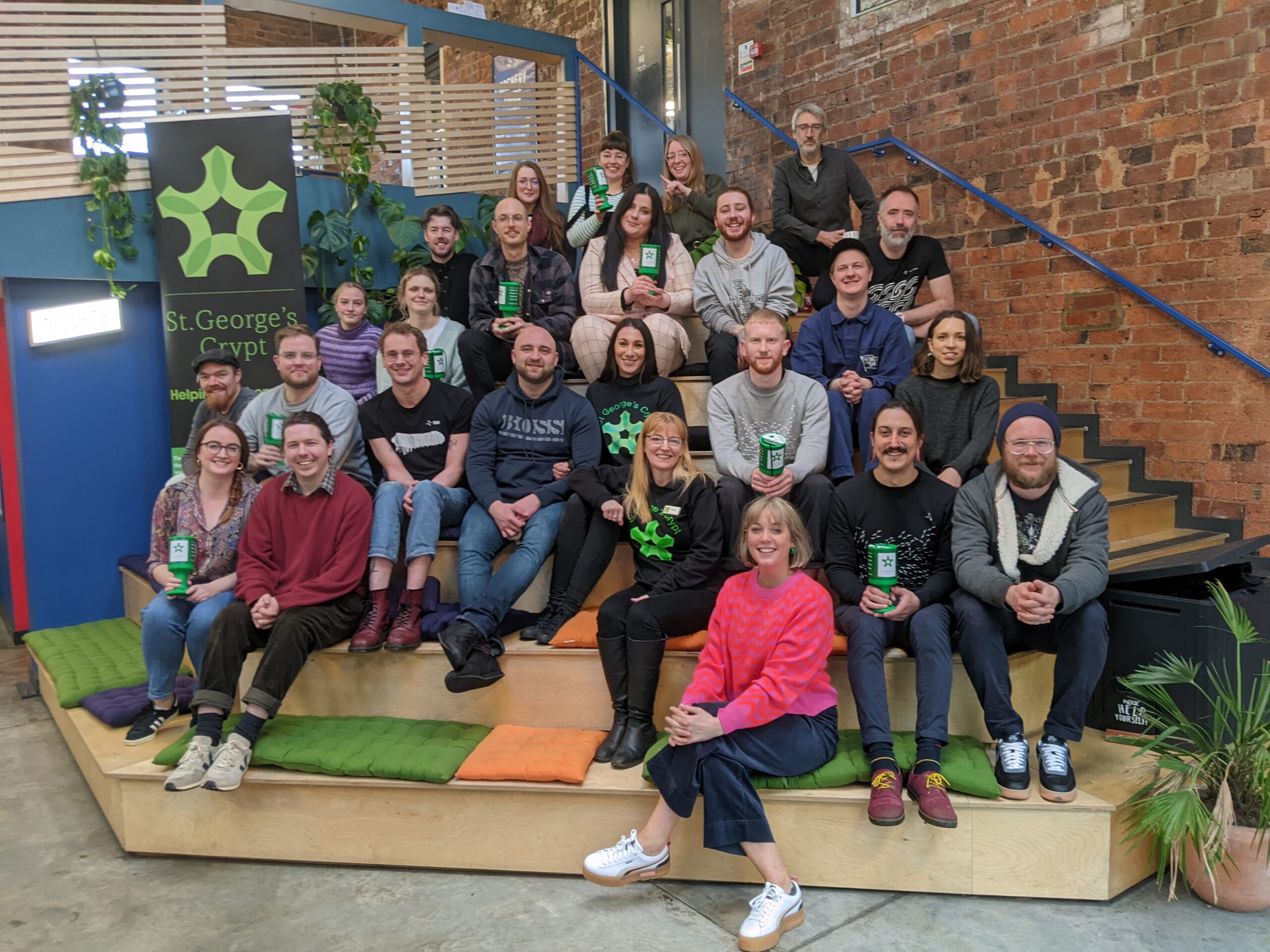 This amazing Leeds based charity have been helping the homeless, the vulnerable, and those suffering with addiction since 1930.
Established by Revd. Don Robbins and a team of volunteers, who transformed the crypt under the church, in the heart of the city centre, into a "space for the living, instead of the dead".
This built the foundation for all the work that St George's Crypt have carried out since; they provide food, emergency housing, rehab support, wellbeing, healthcare and so much more for those in need.
Since 2017 there has been a 25% increase in homelessness in Leeds and that's not counting those affected by the pandemic, which is one of the many reasons why we approached St. George's Crypt as our new charity partner.
How will we reach our target?
We'll need some help!
We are donating 10p from every pint of our house cask pale, Vanishing Point, to St George's Crypt for 12 months.
We have also brewed a Session IPA to launch the project.
A soft and straight drinking SIPA full of soft bright and summery flavour. Honeydew melon and fleshy pear upfront with a peachy back tone and a lasting zesty Tangerine zest finish thanks to US Idaho 7 and NZ Motueka hops. For every pint and can sold, we will be donating 10p to St. George's Crypt!
Our bar managers are all planning a series of events in their venues. Matt in Otley is cutting his luscious locks off (!), Alfred have teamed up with Boundary Brewing for a fundraising event, and our running club now includes an optional charity donation.
Fancy trying the beer? Buy it here!