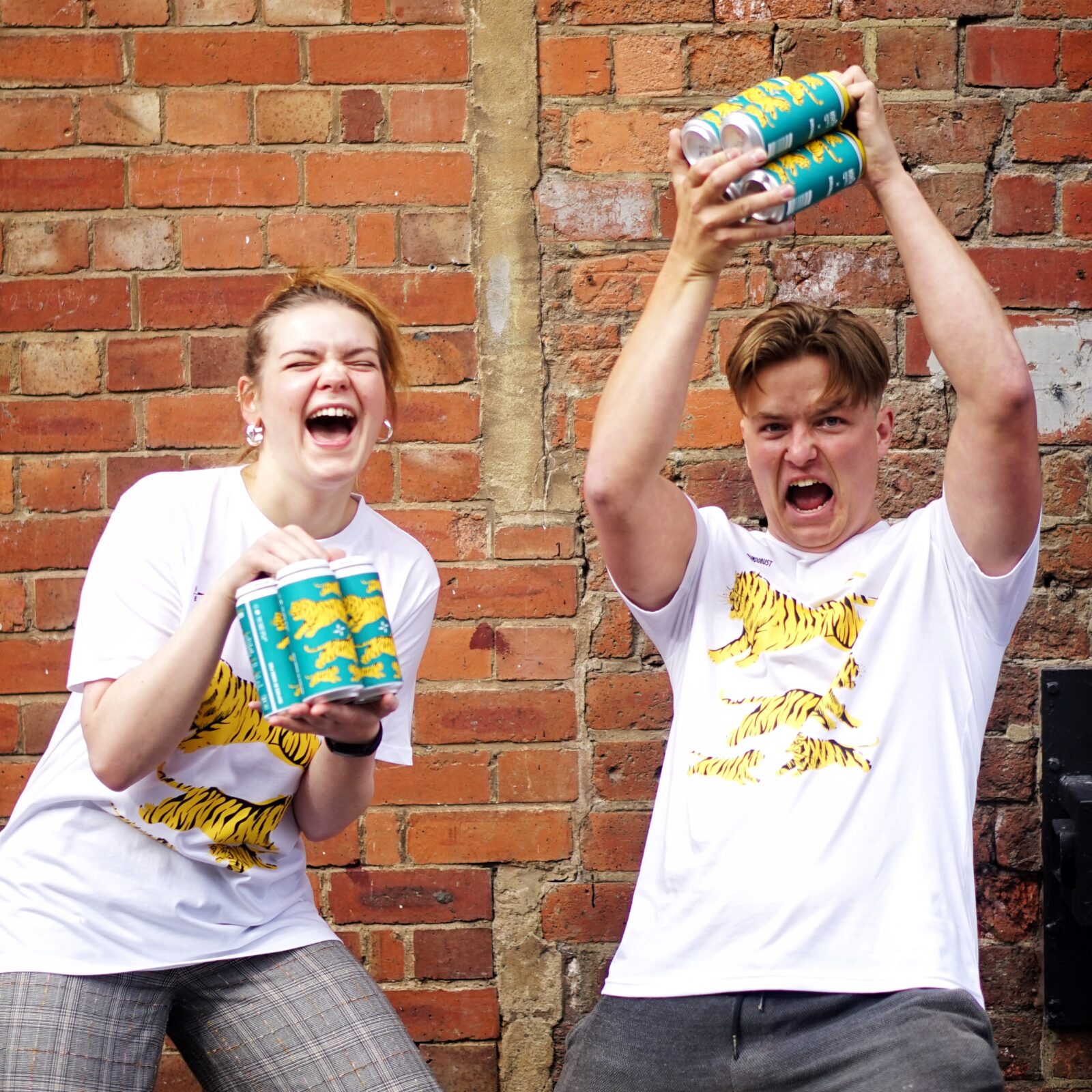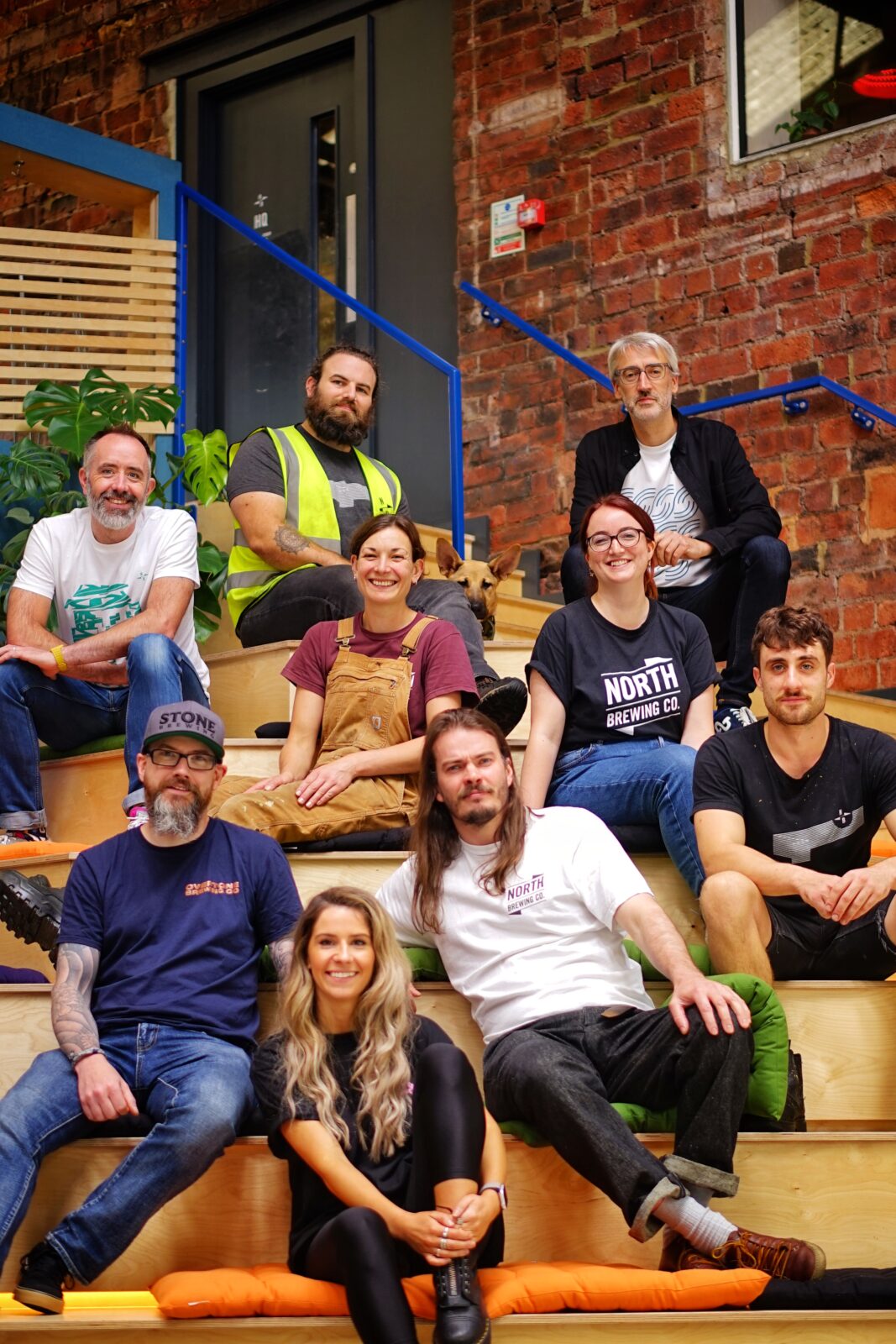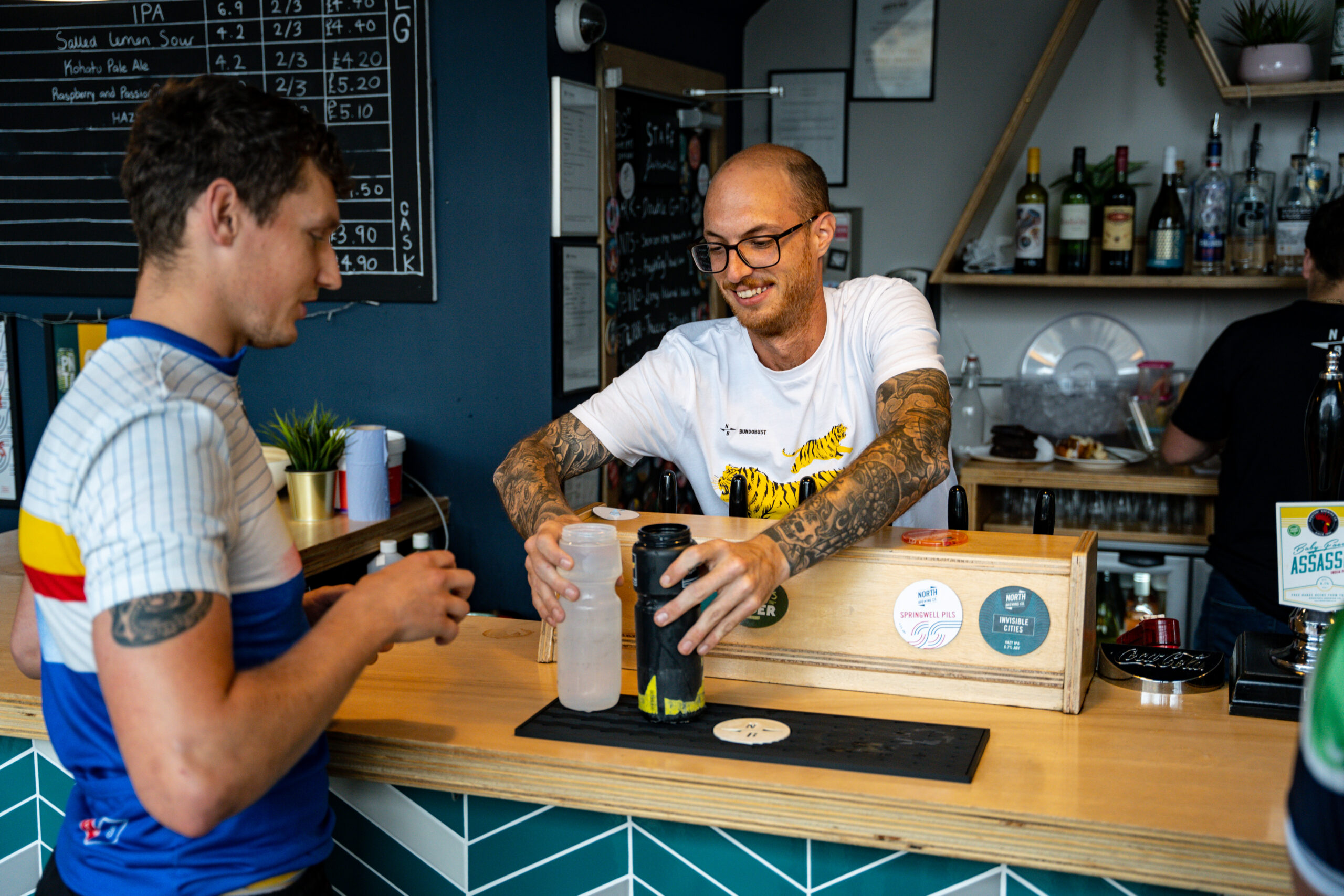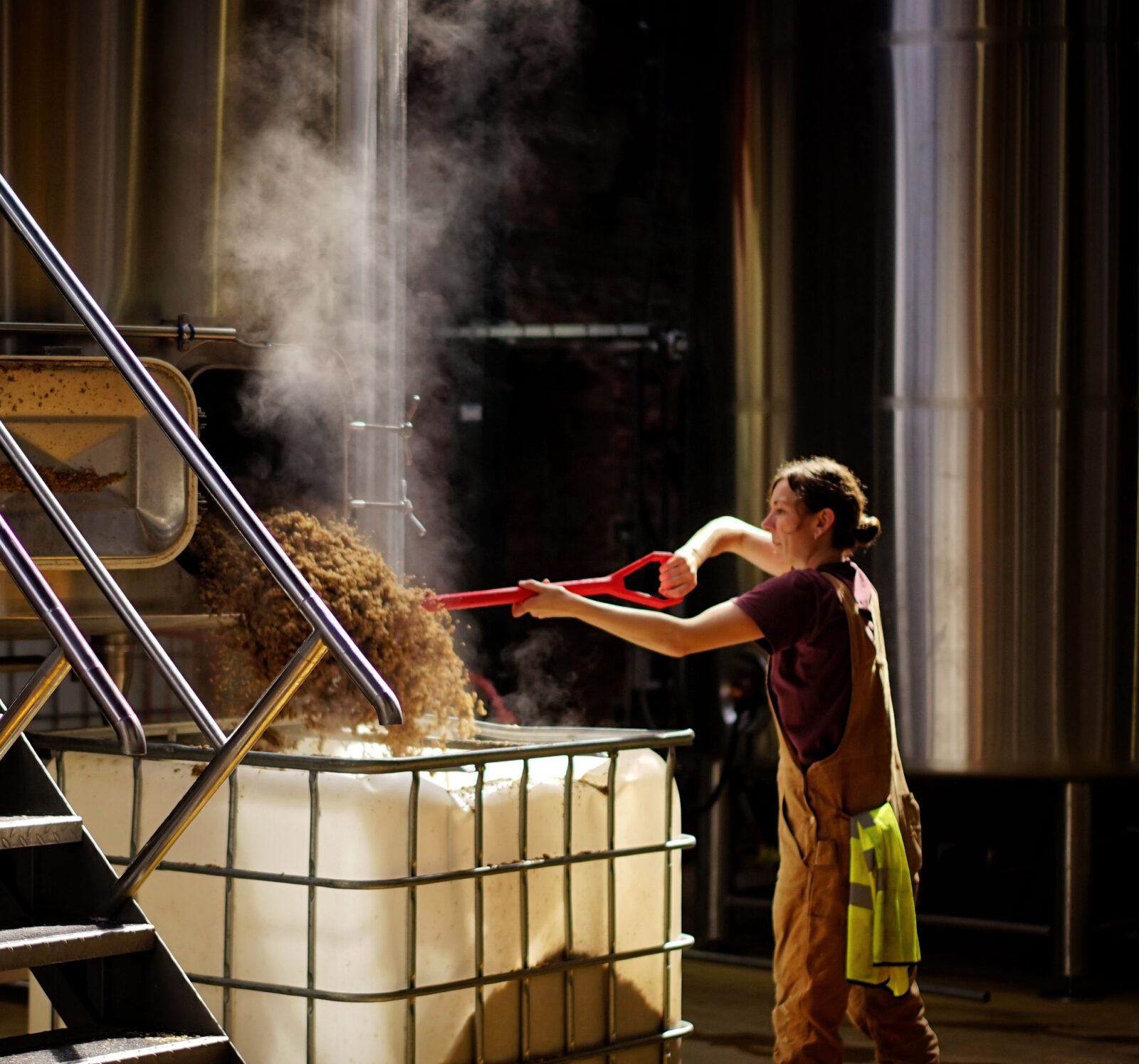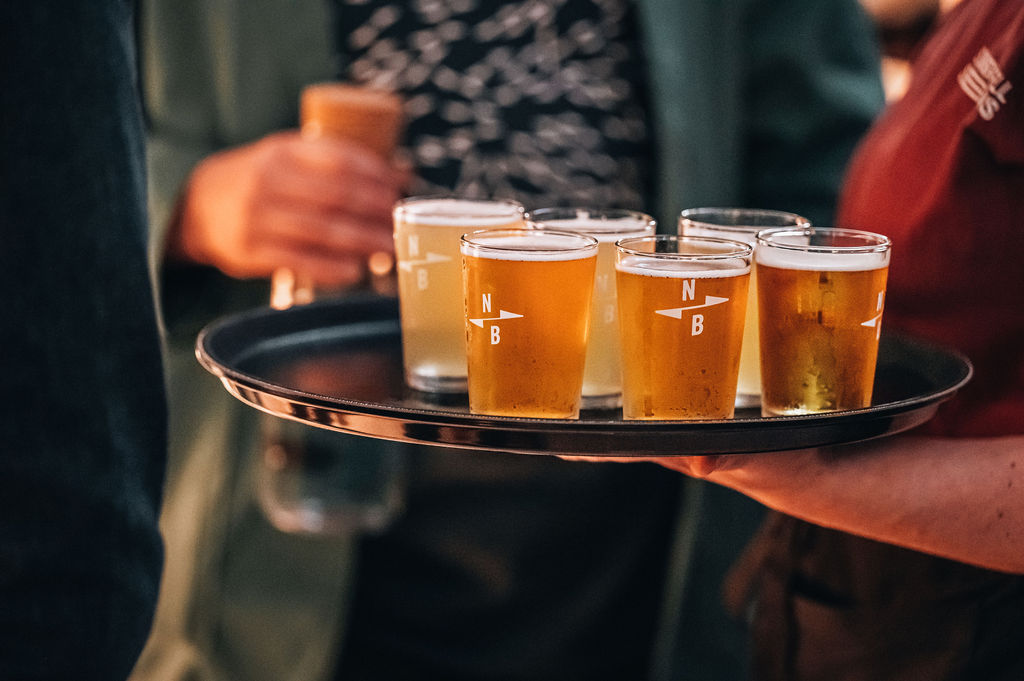 Working at North
We are always looking for friendly, hard working people to join the team at North. Since opening our first bar in 1997 we have grown into a joyous family of 6 bars, 4 taprooms and a brewery. Learning, development and training is incredibly important to us, and we're really proud of the way our team has grown alongside the business. 
We are striving to inspire young people to join the hospitality and brewing industries. We partner with a local charity, Spear, who focus on helping disadvantaged young people into employment. Our partnership includes site visits at Springwell, workshops with HQ team members, and Q&A sessions. 
We encourage anyone who feels underrepresented in the industry to apply to work at North. 
What we can offer you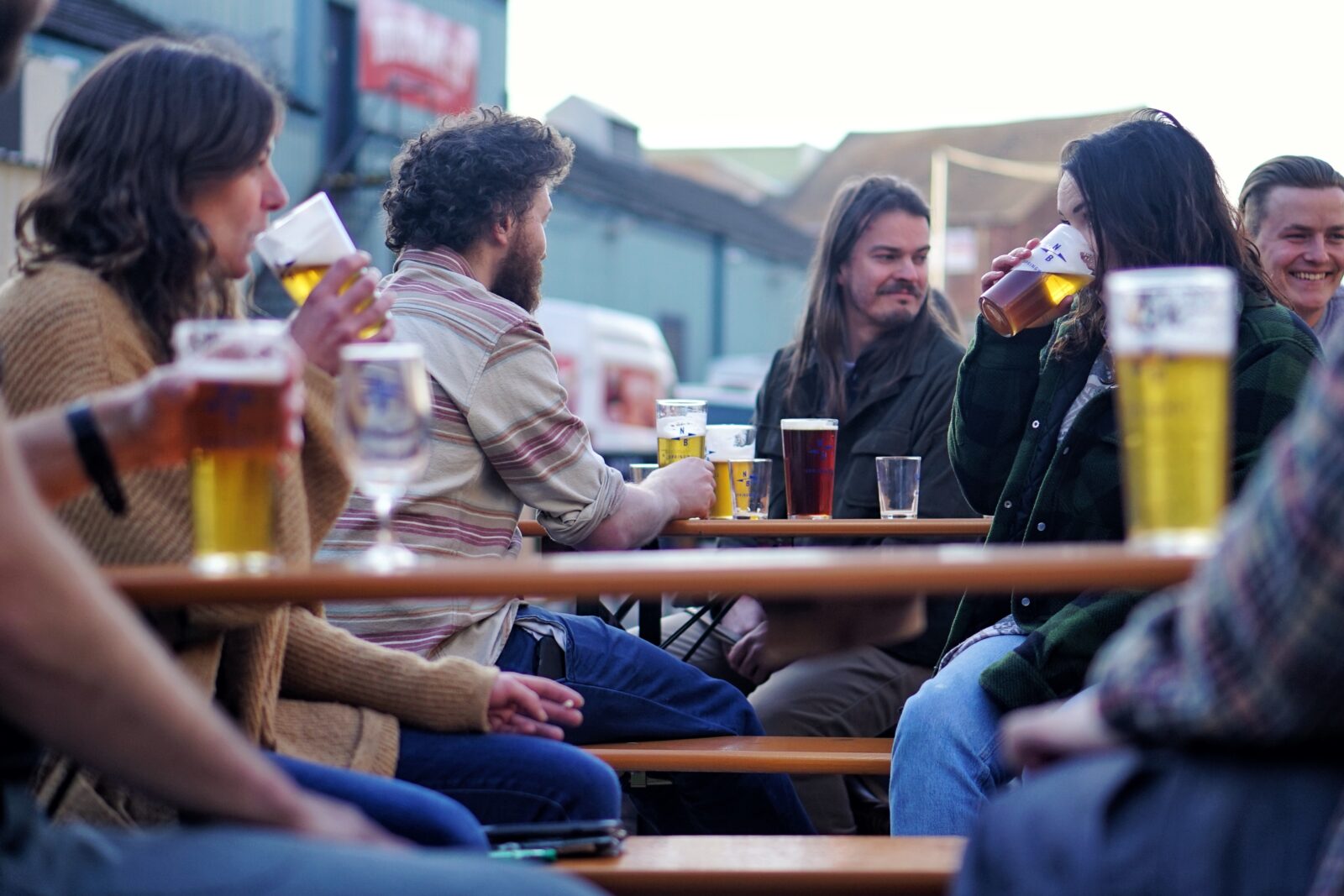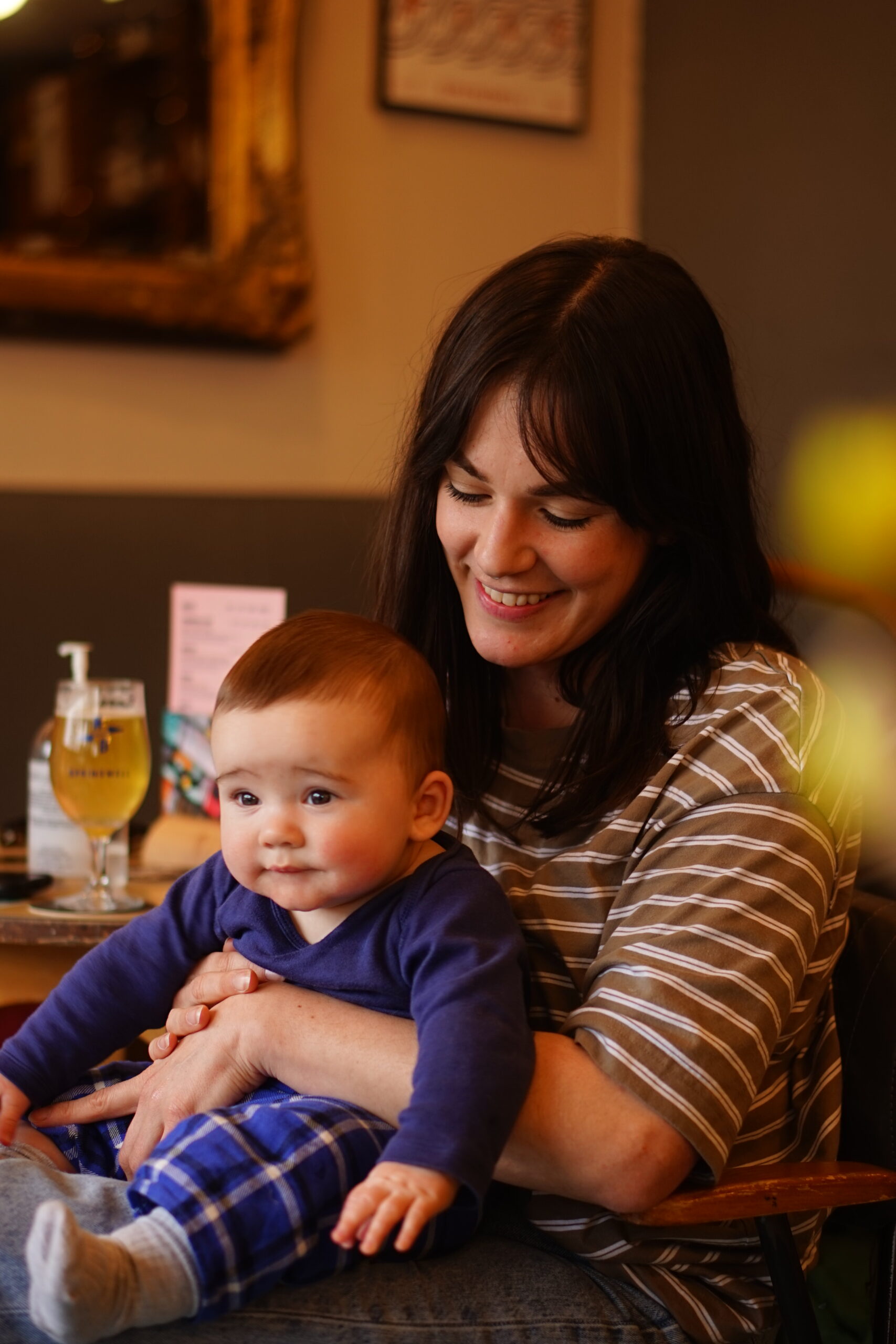 Down time
Alongside your holiday allowance we also offer 1 week of 'life leave' annually. This  covers events that you might usually eat into your allowance for e.g. moving house. For those working outside of their contracted hours we run a TOIL scheme. 
Parental leave
We offer 26 weeks paid Maternity Leave and 4 weeks paid Paternity Leave. We support Shared Parental Pay. As a new dad, working for North, if you and your partner both qualify for shared parental pay, then you could be eligible for up to 17 weeks paid leave to care for your new arrival.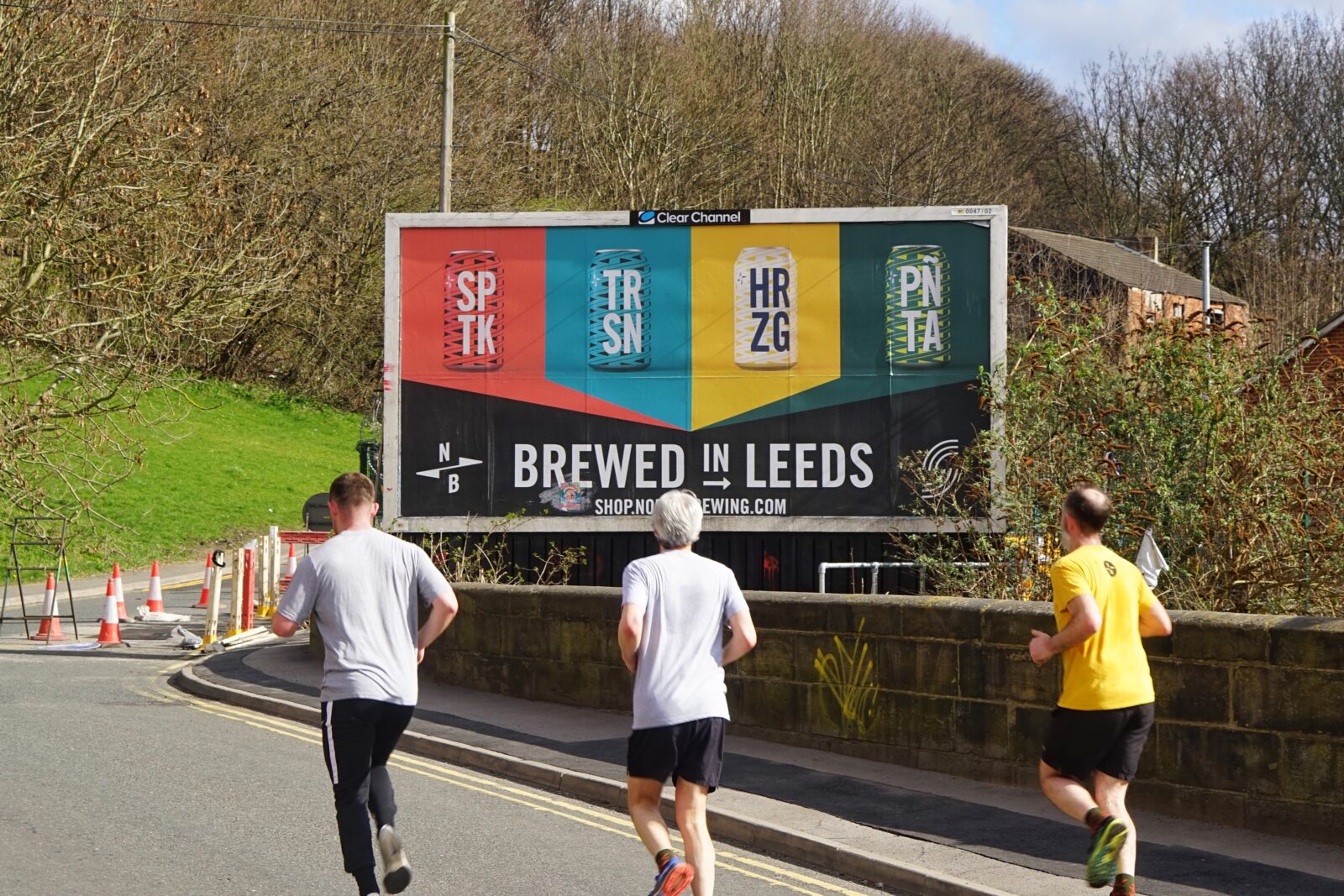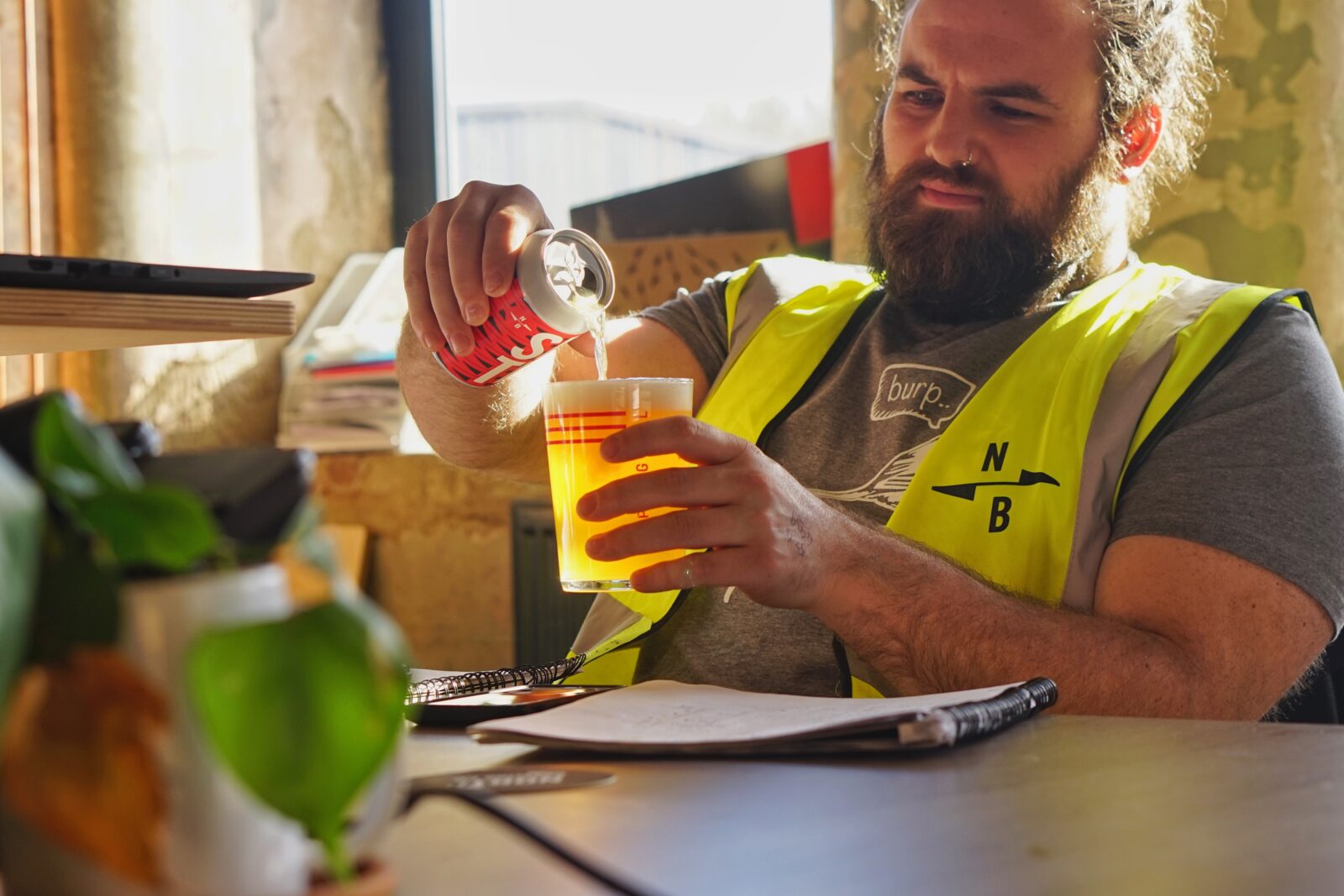 A HEALTHY AND ACTIVE TEAM
We're really proud of our Wellbeing Team who organise workshops and group events, curate resources on all things from nutrition to managing stress, and send out a monthly Wellbeing newsletter. We have an onsite gym at Springwell which is open to all members of staff, a running club, and support staff bike purchases through our cycle scheme.
The staff Benenden Health Cash Plan allows you to claim money towards prescriptions, dental care, contact lenses etc.
DISCOUNTS
All team members receive a 20% staff discount across our bars and webshop. In addition to this all team members can buy sustainably sourced merchandise at cost price.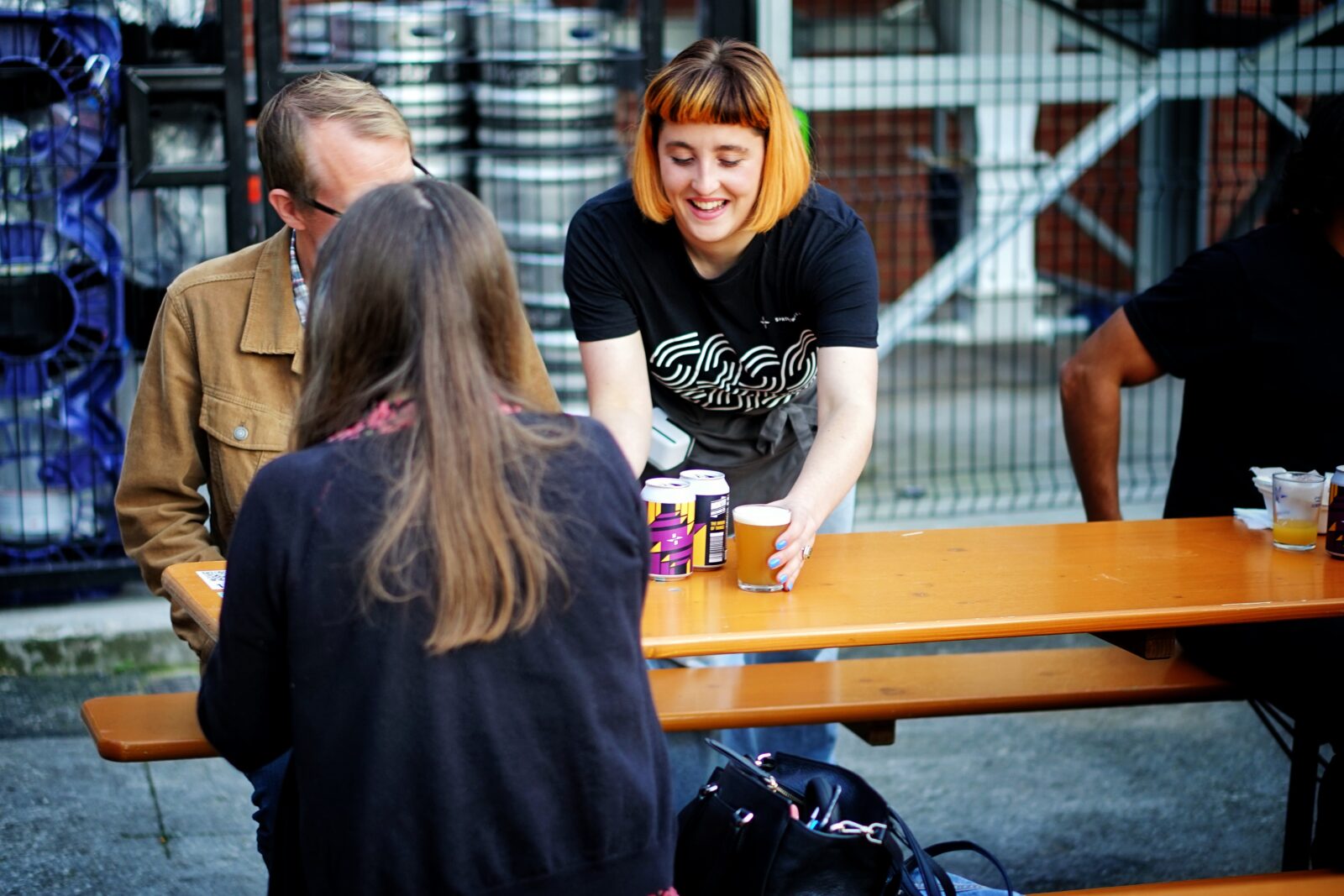 TRAINING OPPORTUNITIES
We have lots of opportunities for training and development. We run regular staff brewdays where team members from all departments learn to tell their Mosaic from their Galaxy. We host training on wine, beer and spirits for our bar teams, hold monthly development sessions with our managers, and support external training wherever possible. 
We're still a small company, so the opportunity to support other departments and get stuck in is always there! 
SUPPORT
We run a Tech Scheme and Cycle Scheme. These enable team members to pay for tech items or bikes directly from their wages in a tax efficient manner.
We cover 50% of all managers' mobile phone bills, as we know that the world of work creeps into social media and WhatsApp.
All our bar teams have the opportunity to sign up to Tip Jar, our cashless tipping system. Every penny from Tip Jar goes straight to the team members. 
All staff are enrolled in our pension scheme, with additional workplace contributions made for our management and HQ teams.
Culture at North
YES WE LOVE BEER, BUT IT'S MORE THAN THAT...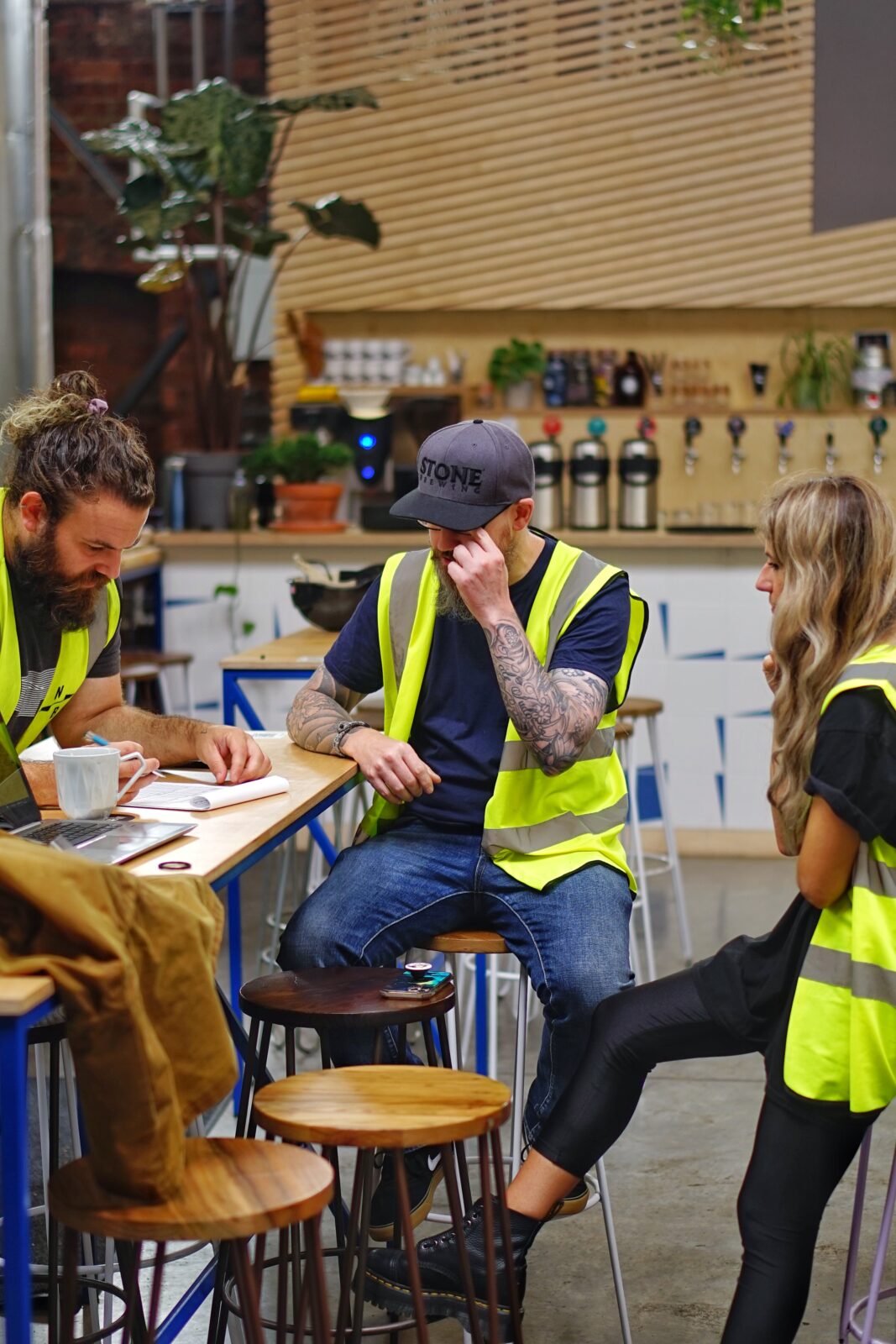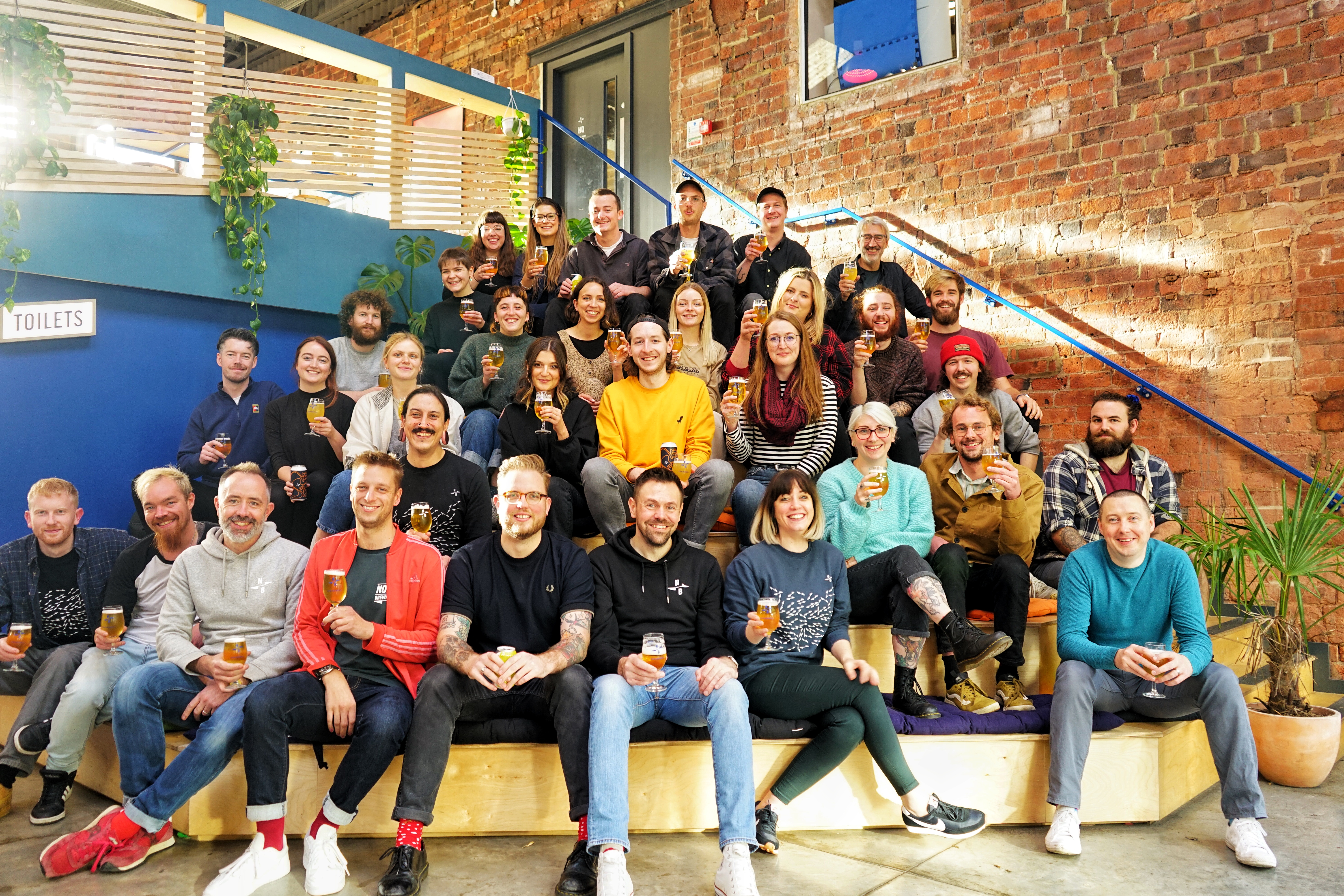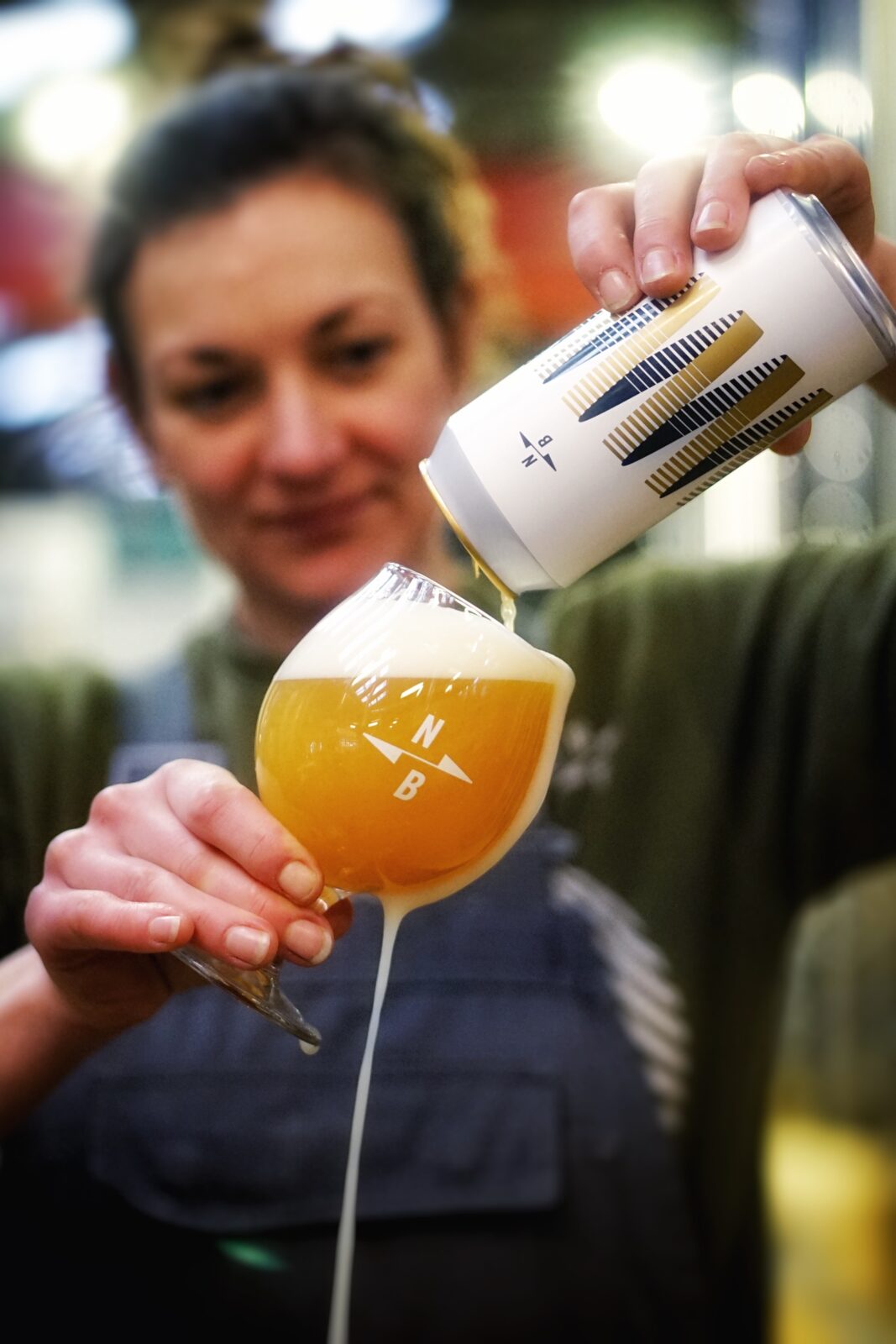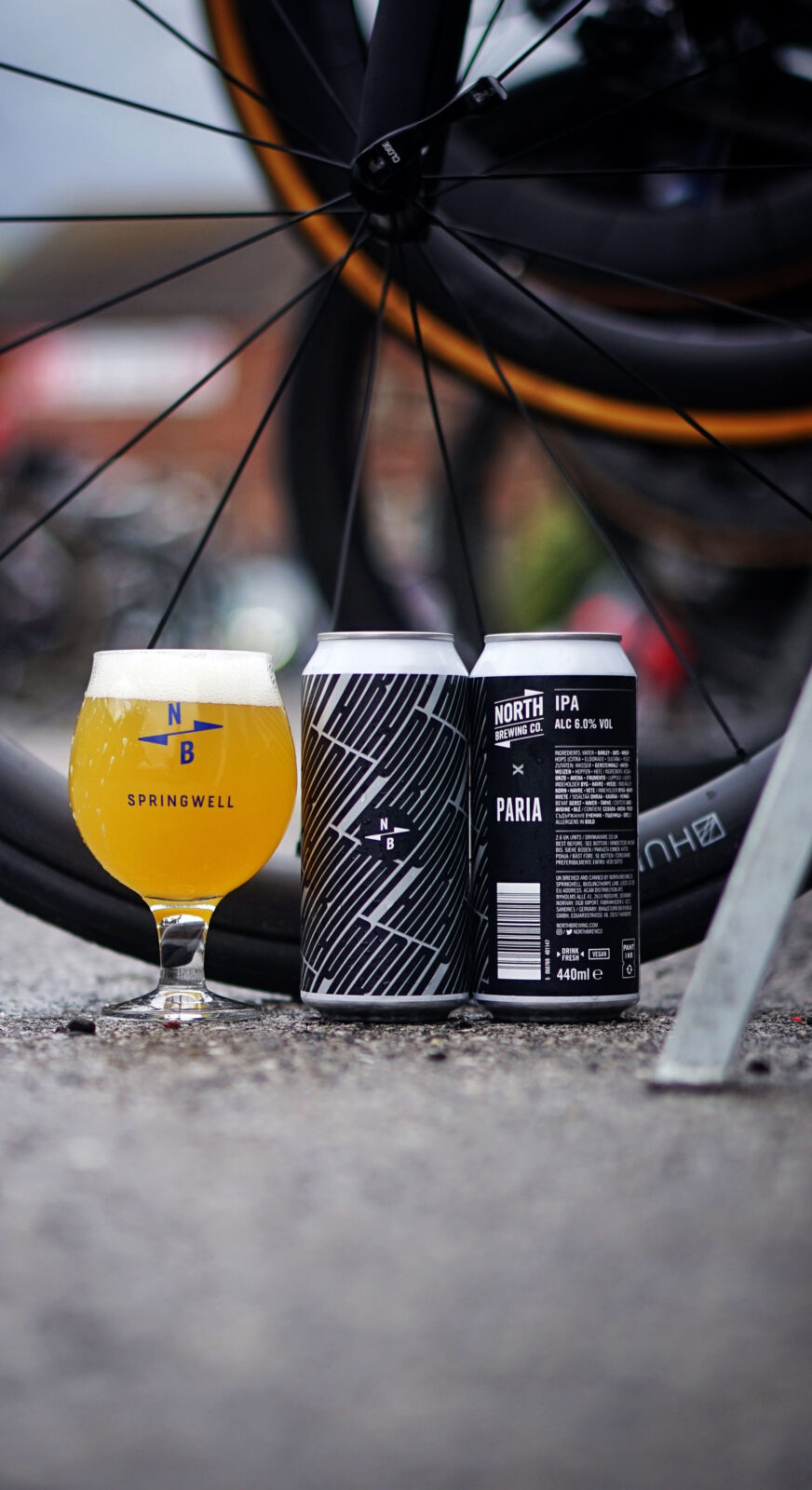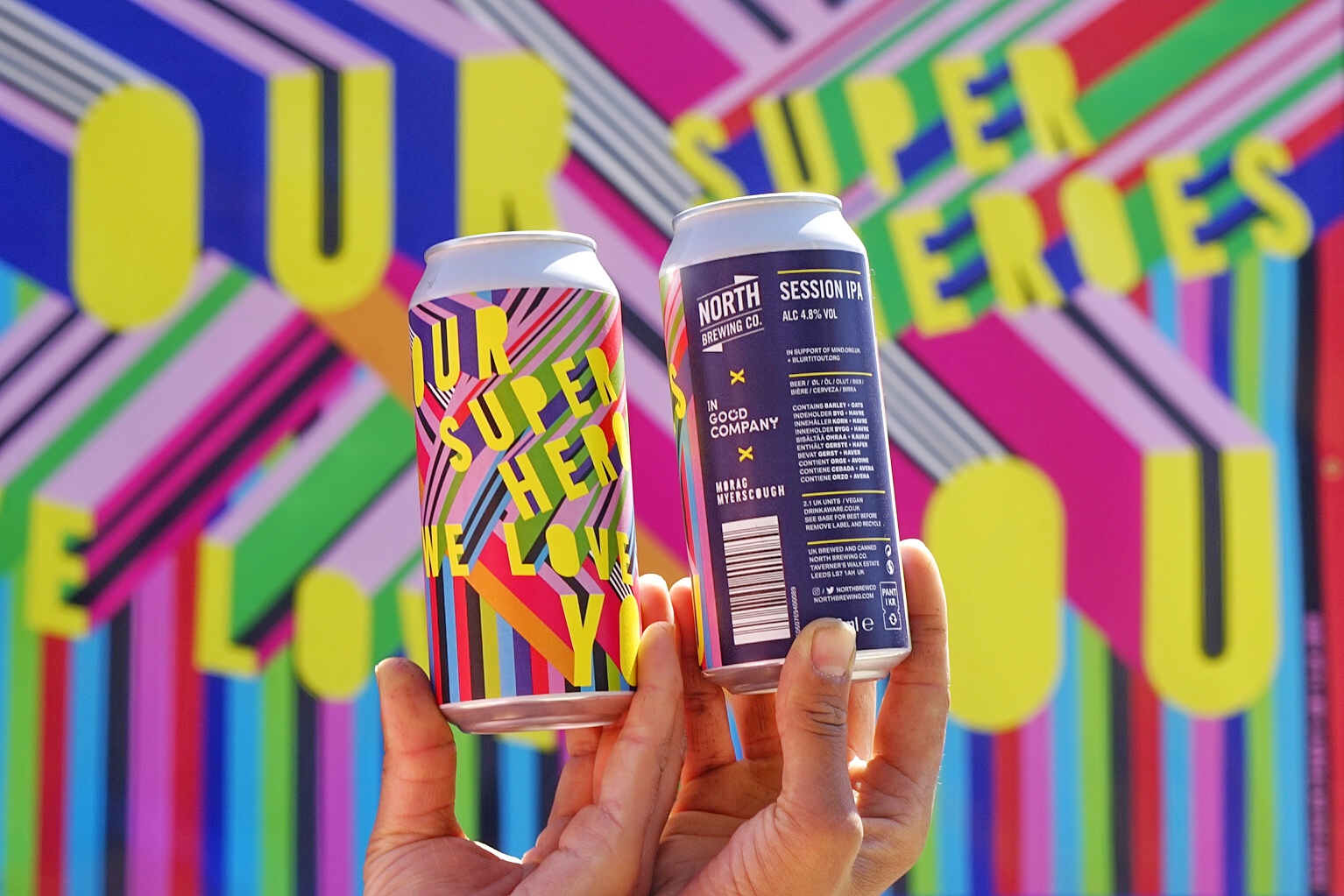 More information
Here at North, we strive to be an industry leading employer, providing fair and equal opportunities to everyone.  We've written this recruitment policy to ensure that anyone interested in working with us knows what to expect, and to also ensure we hold ourselves accountable to our equality and diversity action plan.  This plan applies to all roles across North Brewing Co and North Bar Ltd/North Brewing Leisure Ltd.
Once a role has been identified a job spec is written by the line manager, using the templates provided, and sent to our People and Culture Champion for review. The Finance Director is also sent the spec, including salary, for review.
Once approved, the Marketing Team will create any digital materials needed to advertise the role.
We'll then advertise the job on our website, and we'll always include:
Role & responsibilities
Salary
Location
Closing date and details on how to submit your application
Clickable links to this recruitment policy.
Alongside advertising on our website, we'll also post on our social media feeds, circulate internally amongst staff and post on external job boards such as Indeed and hospitality/craft beer groups on Facebook.
We leave each job advertisement open for a minimum of 3 weeks. Depending on the amount/quality of applications we may extend after the 3 weeks.
Each applicant is contacted to confirm receipt of submission.
Applications with the best review will then be forwarded to the appropriate line manager for their in-depth review.
If the application is not considered for interview, they will be informed along with all other unsuccessful applicants at the end of the 3-week process.
All internal applicants should receive an interview, unless wildly unsuitable for the role, and be contacted by the Hiring Manager directly.
This code of conduct applies to all employees, suppliers, contractors and customers while on company property, on company time, at company sponsored events or as representatives of North Brewing Company at any time
At North we strive to be an equal and fair employer and a friendly, safe, inclusive and independent venue for our customers.  Our code of conduct reflects our mission as an employer and as group of bars.
As a company we have a zero tolerance policy to discrimination of any kind, including but not limited to: sexism, homophobia, xenophobia, racism, transphobia.
We do not tolerate violence, abuse or harassment of any kind, verbal, physical or emotional.  Harassment, violence and abuse include but are not limited to: non consensual touch, inappropriate language, inappropriate hand gestures or gesticulating, unwanted sexual imagery or any behaviour/language deemed offensive and/or unwanted.
We expect all employees, suppliers, contractors and customers to abide by this code of conduct at all times and to treat each other with respect, integrity and kindness.  We reserve the right to remove any non-employee from the premises if they are deemed to be breaking our code of conduct.
All allegations are investigated appropriately by our dedicated People & Culture Pioneer.  Appropriate action will be taken once an investigation has taken place.
If you are witness to any behaviour or language that you believe goes against our code of conduct, please let us know immediately by speaking to a member of staff on site or by emailing hr@northbrewing.com.
At North we pride ourselves upon our integrity: Our bars are known as friendly, safe, inclusive independent spaces, and are working to build a culture that makes us one of the best employers in the UK.
While we are incredibly proud of our gender split, including in managerial positions, our lack of cultural diversity lets us down
We don't have a quick-fix for this. One blog post is not going to mean that a box has been ticked and we are now an actively anti-racist company. Combatting racial injustice, and ensuring that our business represents diverse voices, will require continuous focussed work and commitment.
COMMUNITY OUTREACH:
We will widen our charity outreach to include Leeds based charities who support Black and ethnic minorities. Our current charity partner is St Georges' Crypt, and we are aiming to raise £25,000 for them through brewing beers, sponsored events, corporate sponsorship, and on-site fundraising in our bar sites. We will support other Leeds based charities alongside this continuing partnership.
We will support these charities through cash donations raised through a fundraising beer. We will also encourage staff to participate in fundraising activities (e.g. last year a team completed the Three Peaks) to support these charities.
We will provide work experience for Black and ethnic minority students – both within the brewery and through support from our HQ team. This will include the development of key skills (marketing, sales, HR), help with CVs, mock interviews, and hands on work experience. We currently work with local charities Spear and Engage Leeds that help people into long term employment and help find housing solutions, we provide company tours and networking events
We will create partnerships with local community groups, schools and colleges to nurture an interest in brewing and manufacturing as a career from an early age. We have a local child development group running art session at our Print North fairs and we are assisting Leeds Beckett students on a sustainability project.
We will actively work on collaborative projects with Black and ethnic minority owned and lead businesses locally or globally each year, sharing our brand platform. In 2021 we brewed a sour series with local business Bundobust who pride themselves on their Indian street food and innovative craft beer.
Our senior team members will provide support by sharing our knowledge, time and experience with entrepreneurs from Black and ethnic minority backgrounds. Our co-founder, Christian, currently donates time to act as a mentor at Leeds Beckett University Business School. Christian will be looking to re-focus his role there to provide support to Black and ethnic minority students.
RECRUITMENT:
We will create a paid internship program designed to provide Black and ethnic minorities tangible experience of working in craft beer. As of 2022 this is still a work in progress.
We strive to encourage diverse applicants through the wording and marketing of any job vacancies.
We will actively seek to recruit team leaders from Black and ethnic minority communities to help lead the future direction of our business. Our gender split in the business is currently 37% female / 63% male. We need to see more diversity reflected in our ethnic makeup.
We will publish a transparent recruitment policy on our website. This will outline our recruitment process from start to finish, including what to expect from an interview at North. We believe that transparency is key to accessibility.
SOCIAL MEDIA AND ADVERTISING:
We will increase the visibility of Black and ethnic minority drinkers in our social media photography. We have fostered an inclusive, family friendly image through photography taken at our Springwell brewery and taproom site, and through regularly featuring female members of staff on our social media feeds. We believe that a focused effort to improve the ethnic diversity of these images will make our bars and taprooms a more inclusive space.
Our marketing team will work to create a more inclusive, and diverse image of craft beer drinkers and normalise diversity in our industry.
STAFF DEVELOPMENT
We will dedicate 1 day per year for anti-racist learning and development for our team, held annually on May 25th.  As of 2022 this has not yet happened, and we are striving to ensure it can take place soon.
Our HQ library includes anti-racist resources, alongside books of fiction and history written by Black authors. Our HQ library was started as a staff resource by our Mental Health support team, and the ongoing development of the selection is integral to its success. It is accessible to all team members across the bars and brewery.
We will report on our progress against our policies annually.
This report will be made available via our website to ensure transparency. It will be used to generate both short and long term targets.
The report will be discussed in full with our management teams at our quarterly meetings.
The report will not use the term 'BAME' to inflate the perception of diversity in our business.
Slavery, child labour and human trafficking are serious crimes and a violation of fundamental human rights. There are various forms of this 'Modern Slavery' which deprives victims of their liberty and usually involves financial exploitation.
At North we conduct our business fairly, ethically and with respect to fundamental human rights. North is fully committed to the prevention of all forms of slavery, forced labour or servitude, child labour and human trafficking, both in our business and in our supply chains. We will not tolerate it.
This policy does not form part of your contract of employment, and we reserve the right to amend this policy at any time.
You are required to read and comply with this policy if you work for, or on behalf of the Company in any capacity including as: an employee, director, worker, or consultant.
The Company's People and Culture Pioneer is responsible for this policy.
Failure to comply with this policy may result in disciplinary action, including dismissal, or termination of the contract between you and North. It could also involve other legal steps being taken against you.
PREVENTING SLAVERY AND HUMAN TRAFFICKING IN OUR BUSINESS:
North makes appropriate checks on all employees, recruitment agencies and suppliers, to know who is working for, or on behalf of us.
We provide every employee with a written contract of employment. We pay every employee in accordance with the law and comply with our legal obligations to ensure the health and safety of all of our employees and workers, including in relation to working hours, rest breaks and holidays.
You must immediately report any suspicions of Modern Slavery or human trafficking in our business or supply chains to our People and Culture Pioneer. They will investigate and report to our Head of Retail/Operations Manager, within a reasonable time, on actions which may required to be taken.
You will not suffer any detrimental treatment because of reporting any genuine concerns, raised in good faith, under this policy. This applies, even if after investigation, they are found to be mistaken.  If you believe that you have suffered any such treatment, you should immediately inform our People and Culture Pioneer and if you are an employee, refer to our Grievance Policies.