Back to news
St. George's Crypt Fundraising Update
An update on our fundraising target for St. George's Crypt

In March last year we announced our charity partnership with St. George's Crypt – a charity that works 24 hours a day, 365 days a year to offer support to the homeless, vulnerable and those suffering with addiction in Leeds.
We've been donating 10p from our sales of Vanishing Point, across the North venues, as well as brewing a Session IPA in collaboration with St George's Crypt, that was sold up and down the nation. Every can and pint brought added 10p towards our fundraising target.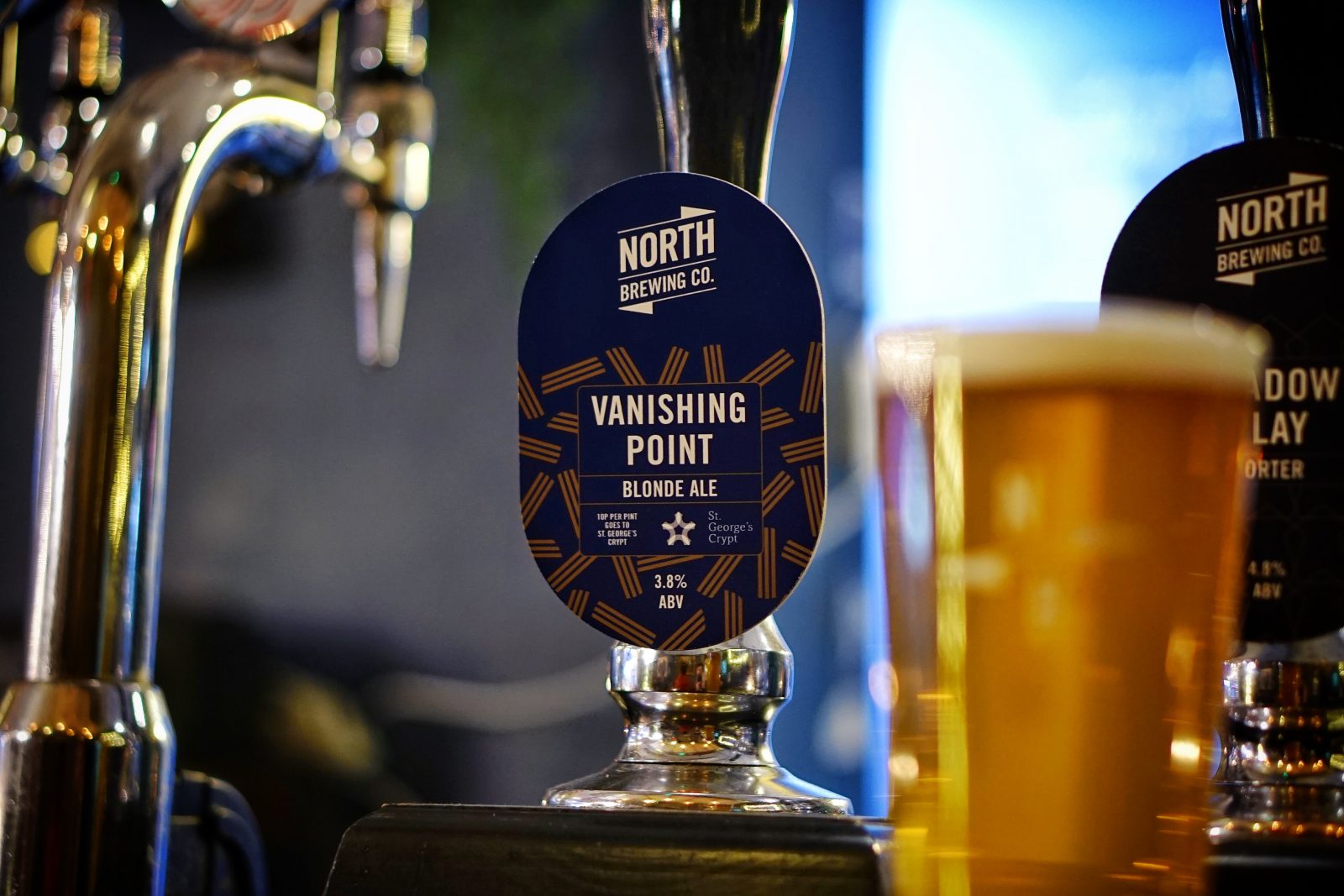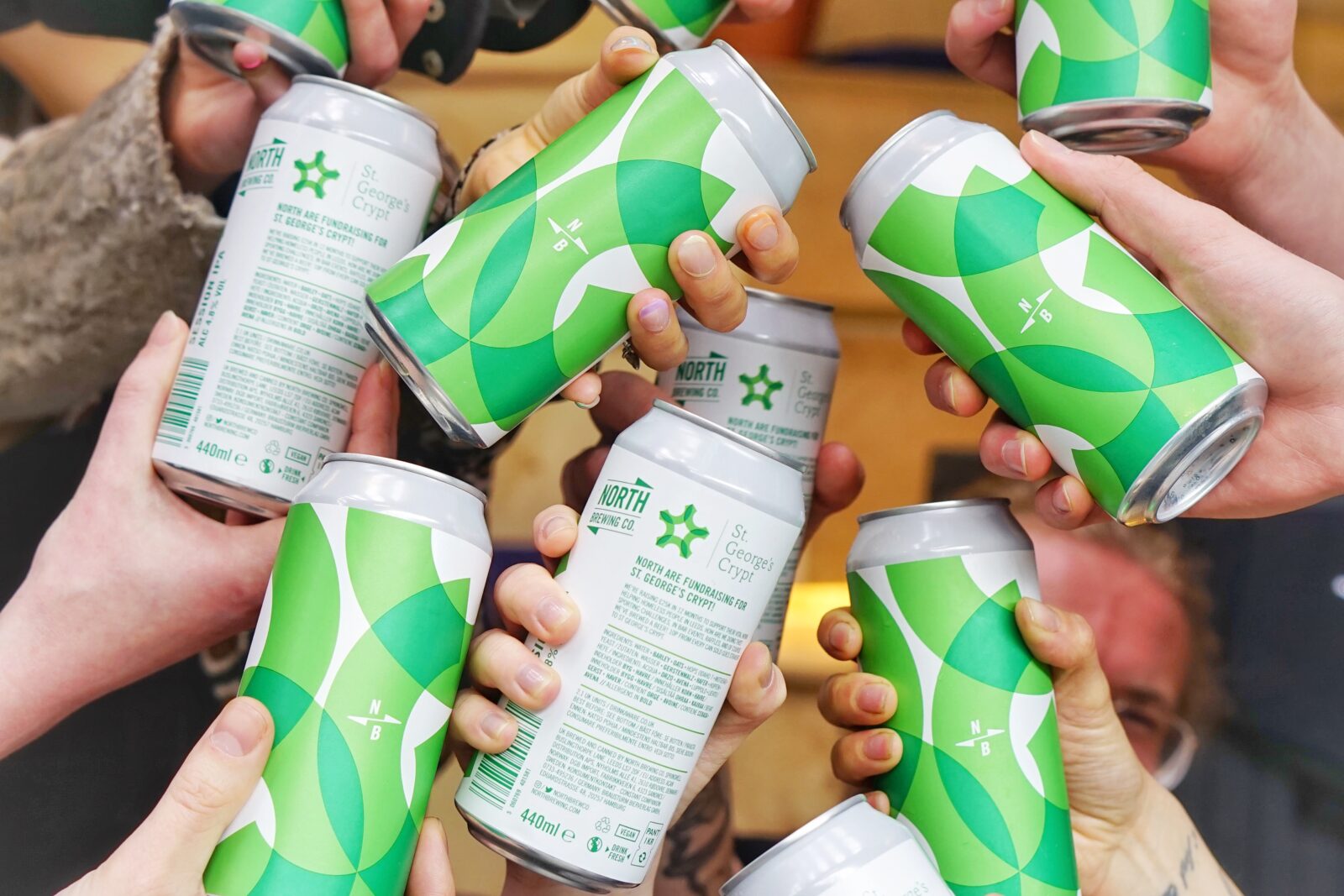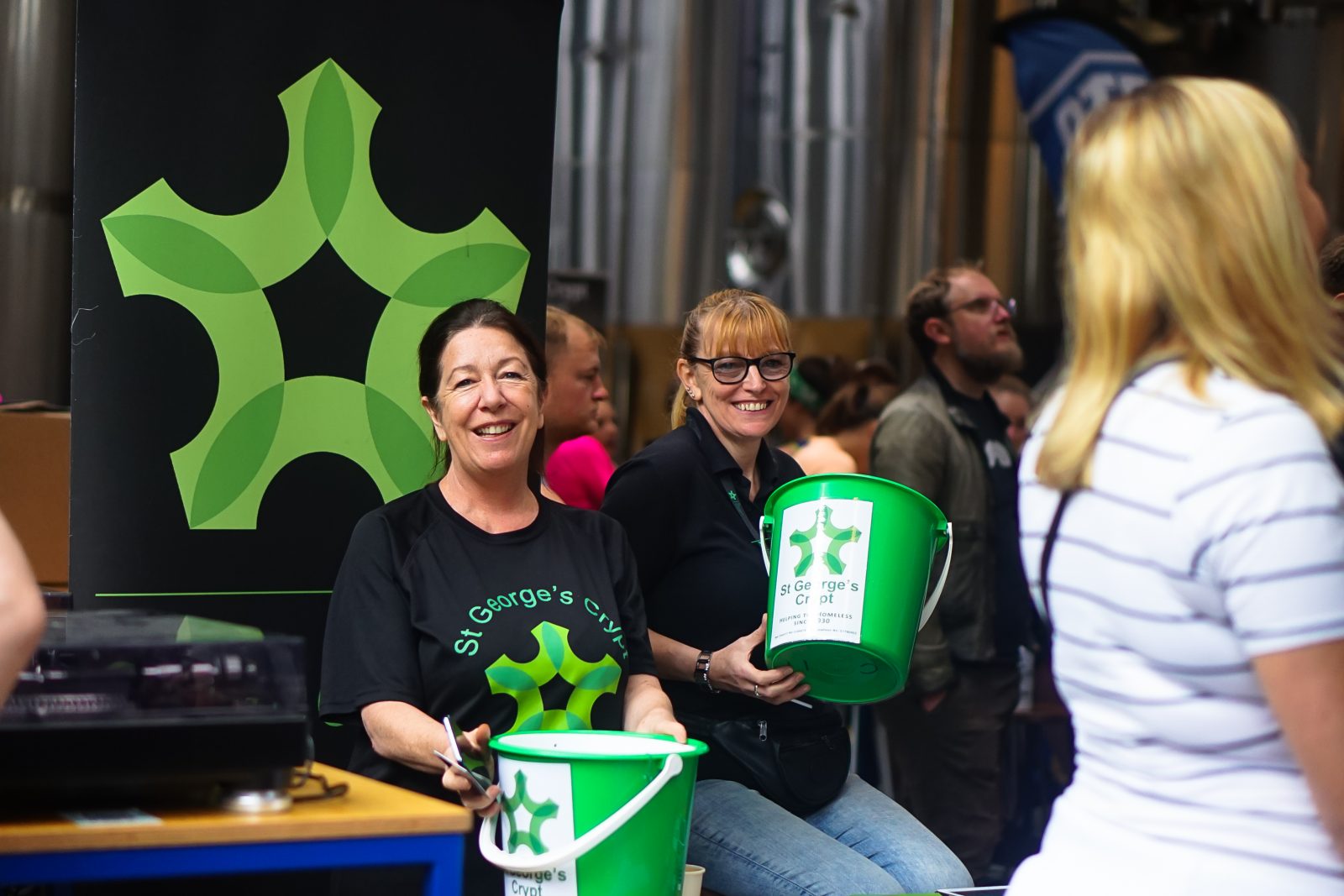 Our North team members raised money through Leeds Big Sleep, discovering first hand what it is like to sleep out in the elements.
Throughout our inaugural beer festival, Springwell Sessions, we hosted talks and tastings, with the proceeds helping towards our fundraising target.
We've seen local businesses and friends from the industry donate prizes towards raffles that we've hosted across North.
Our North Running Club have been donating to St. George's Crypt for their post-run pint and the dogs of North have done their part too, donating the proceeds from the sales of Puppiccinos and delicious dog treats.
Not only did we set a fundraising target to buy much needed food, supplies and support, but we've spent time with at The Crypt as well. Working alongside the volunteers and employees in the day to day running of the charity. We've met those who utilise the aid and shelter on offer, as well as meeting those who have successfully taken part in the rehabilitation programmes and now volunteer themselves.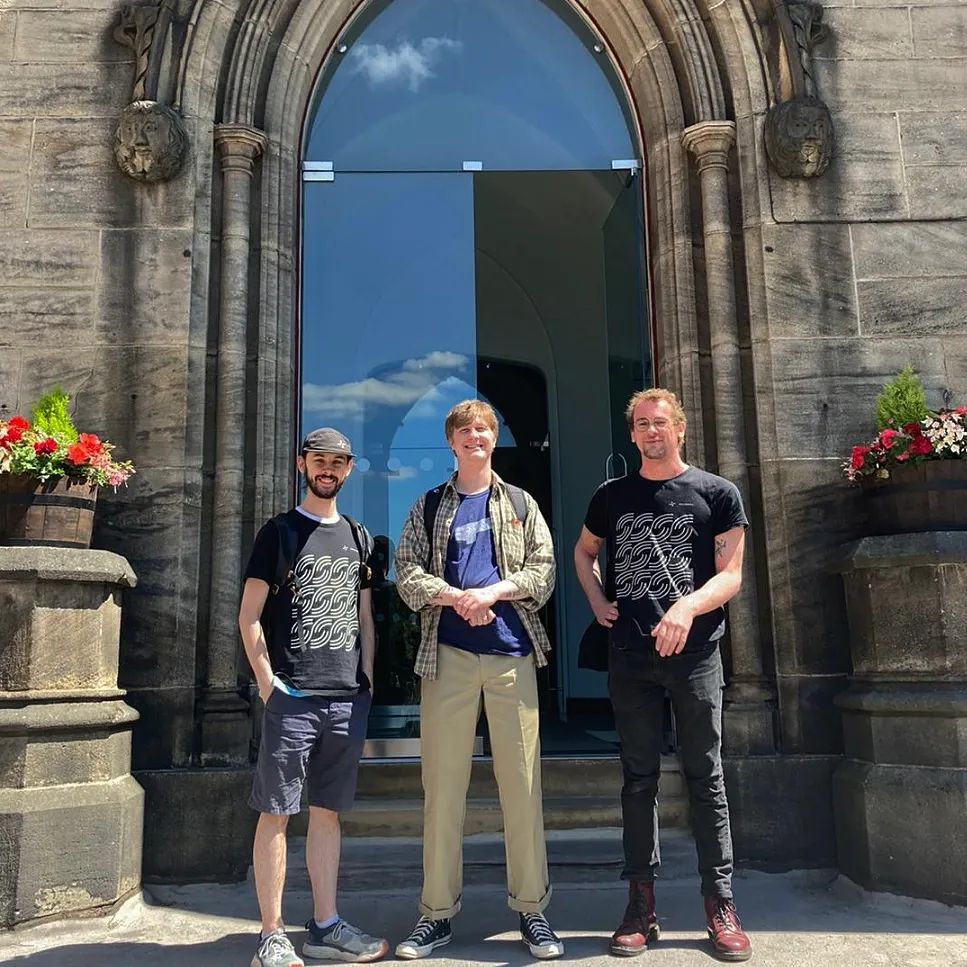 We're looking forward to hosting more events and fundraisers to help our last push towards our £25,000 target. But none of this would've been possible without all of you! We're sending out a HUGE thank you to all who have donated, supported our events and got behind us in this fundraising adventure.
THANK YOU!