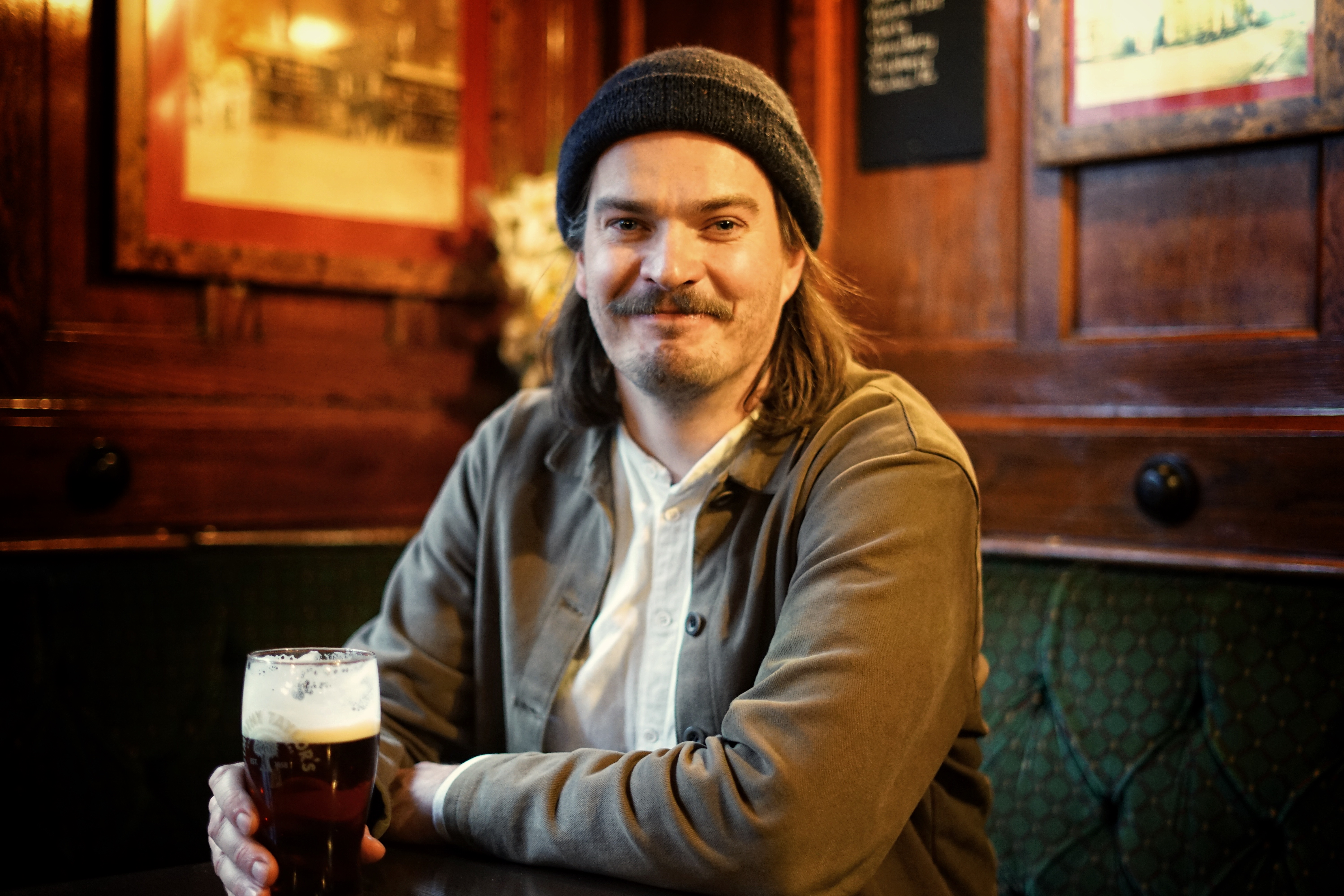 Back to news
HISTORY, TRADITION AND THE FUTURE.
We sit down with North's Head Brewer, Sebastian Brink, to talk about our relationship with cask ale and his ambitions to bring tradition styles and techniques into our brewery.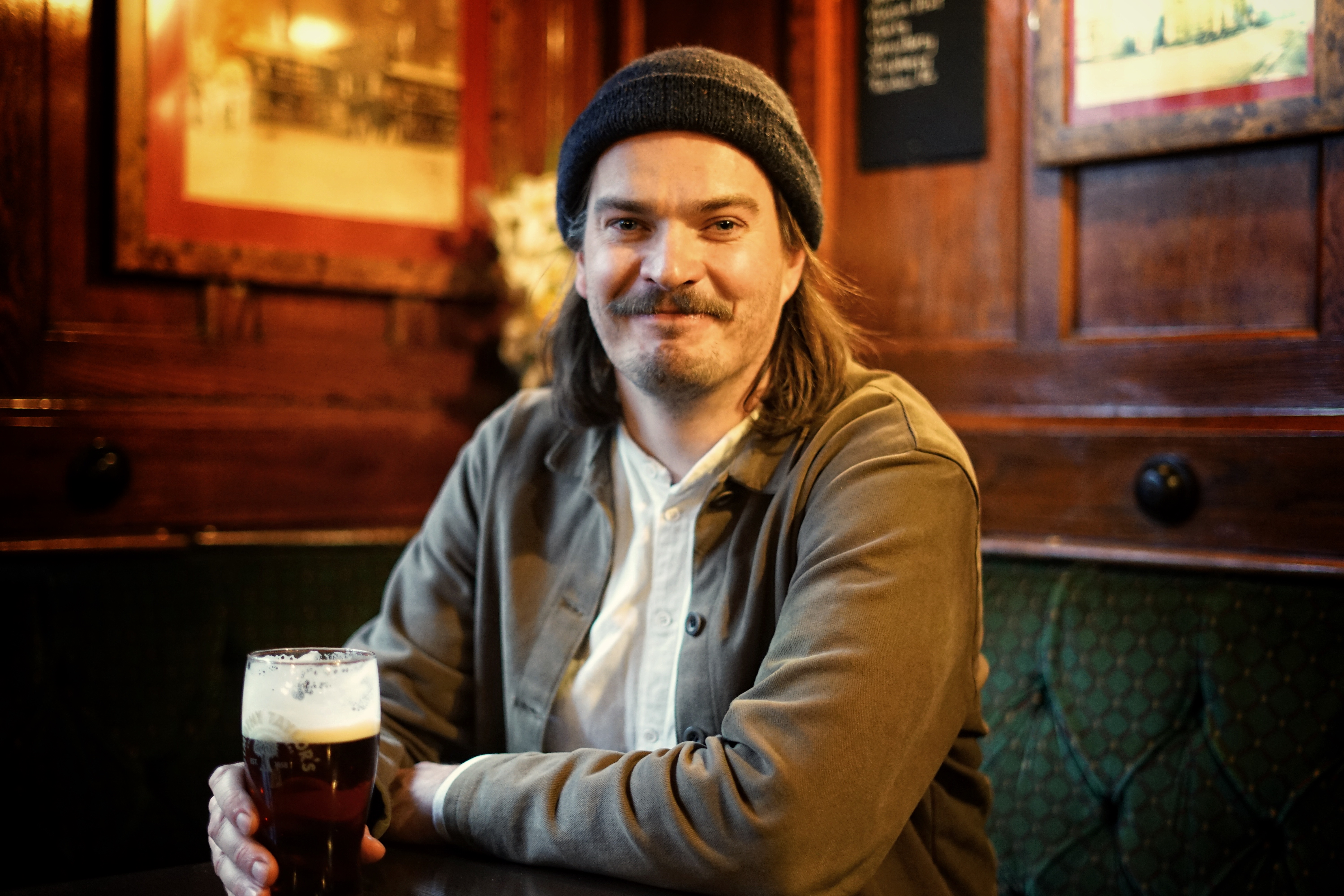 The setting is the Templar Hotel which dates back to the early 19th century. Not a usual spot for any of us, but the landlord is well know for keeping his cask ales in peak condition. Seb is drinking Acorn Breweries Best Bitter, as we discussed the rich history and traditions of brewing for cask, discussing his ambitions for North's cask range.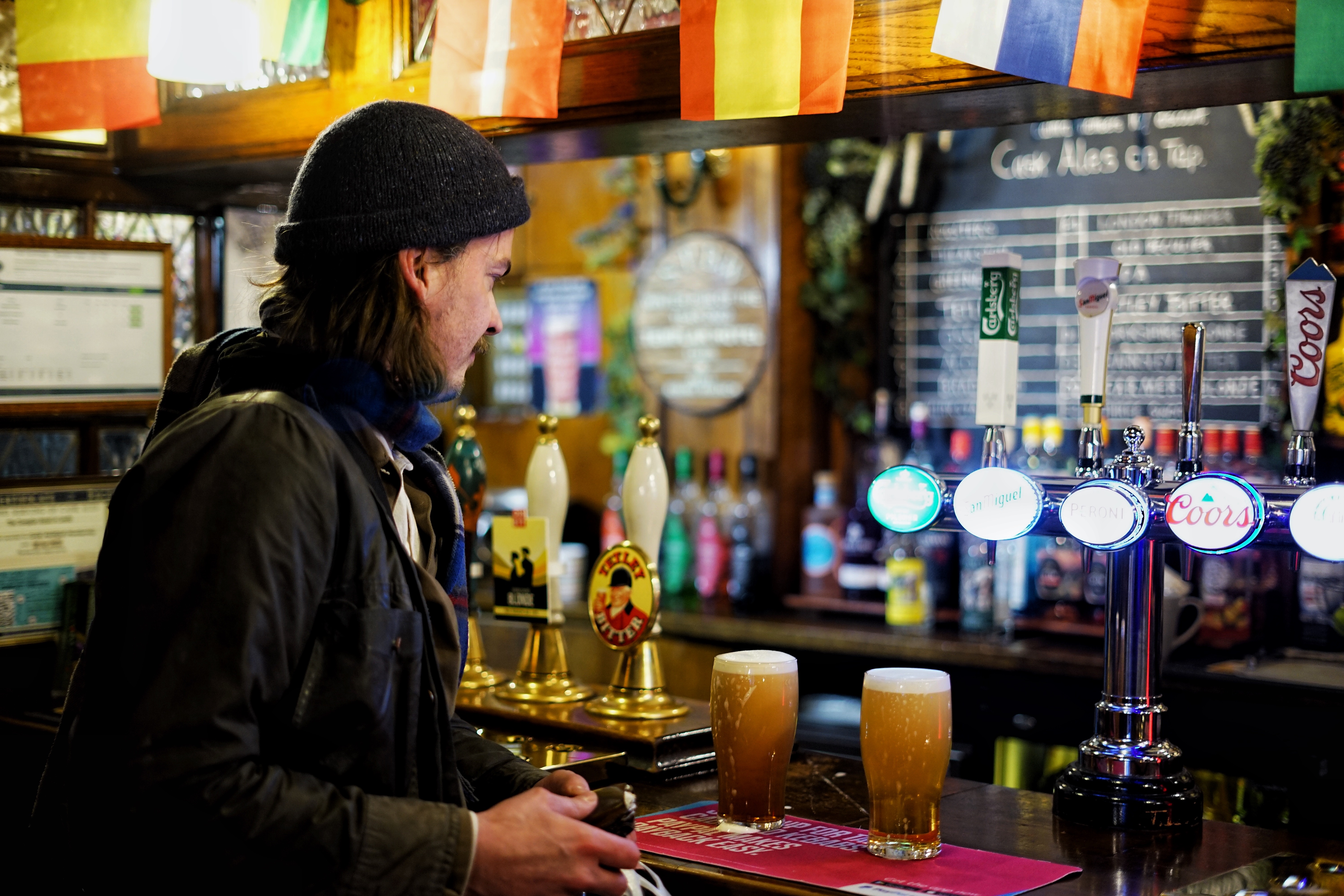 We're a brewery that make modern hoppy beers, and we sometimes package those into cask. However, there is a variety of beers can work especially well in cask. For me, those styles are the ones that are clear, they have a decent amount of bitterness, and are typically more traditional styles.
I grew up in Scotland. My first ever cask beer was Deuchars India Pale Ale in Edinburgh. It was in the Elysian Theatrer and it blew my mind as an 18 / 19 year old. I've always enjoyed Orkeny Brewery's darker, semi amber beers like Red Macgregor and Raven. When I moved to Leeds, one of my favourite spots to drink in used to be The Palace; they kept their cask beers in great condition and it was one of the first places I tried Timothy Taylor's Landlord.
There are styles we want to brew that don't suit being packaged into can or keg, they only really work in cask. Beers with more malt flavour, yeast characters, and that develop and change when properly conditioned in cask and poured through traditional dispense.
All of us at the brewery enjoy modern beer, but we all also really enjoy cask beer, so we wanted to explore those styles, that are to some degree, being edged out by modern beer. We want to play a part in making sure that we give those styles a nod. Acknowledging them and telling people that "this is good, it's still relevant, this isnt just old fashioned rubbish, it's good beer being made well and should be respected. Cask is for traditional beer; we see value in cask beer and we want to celebrate it and enjoy it with the same amount of care, attention and value that we put into modern beers.
A great thing about these beers is that you're able to drink many pints of them. Similarly to cask ale, Lager is experiencing a renaissance. When you're drinking a Lager, you don't want to take a sip of it and spend ages breaking it down. You drink a pint of it and, if it's good, you say 'Yes, that was good I will drink another pint and probably another pint after that.' We're trying to achieve a similar thing with cask beer. You might struggle to drink a few pints of some of the modern beers we make. They're more for smaller measures that you would probably drink slower and savour.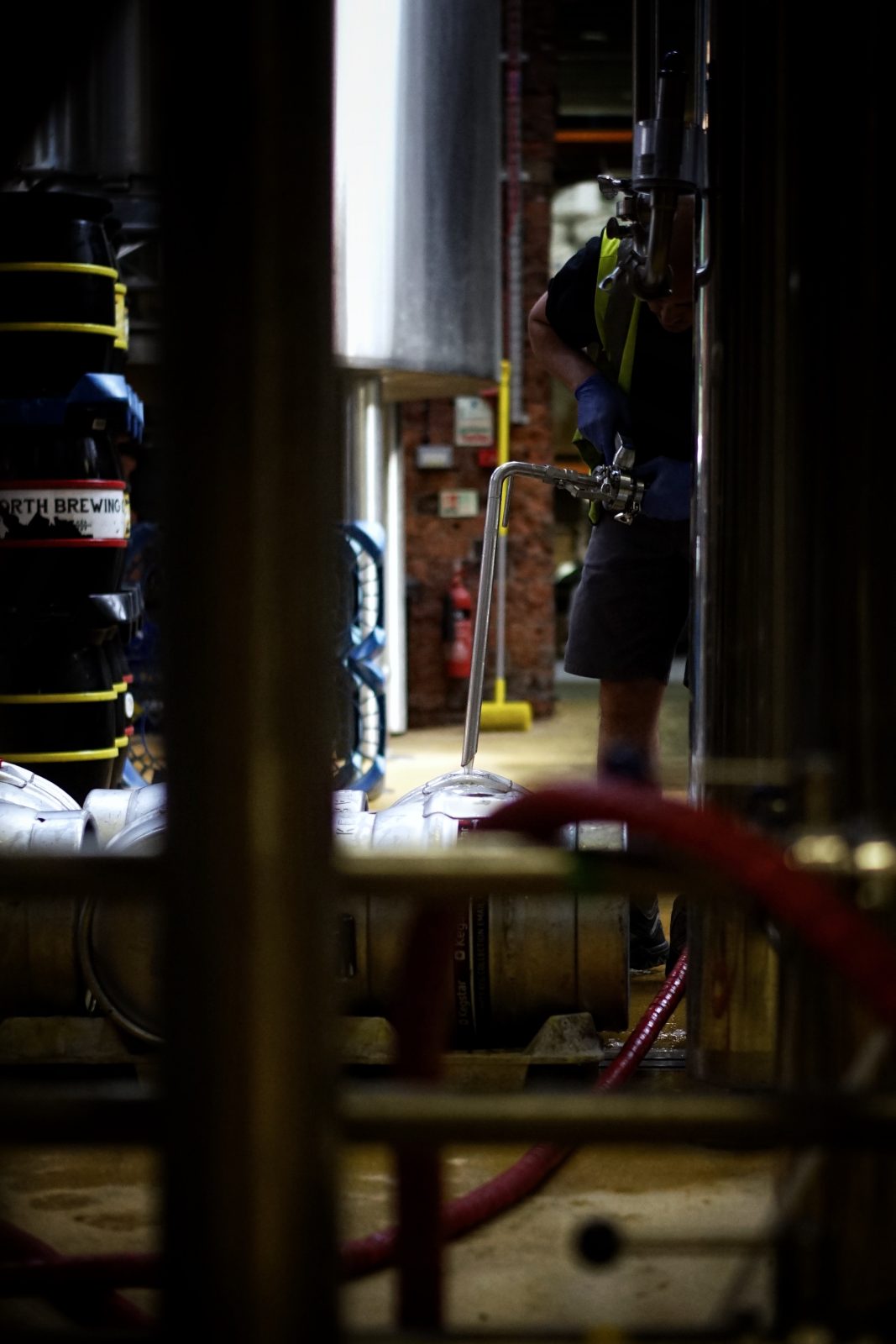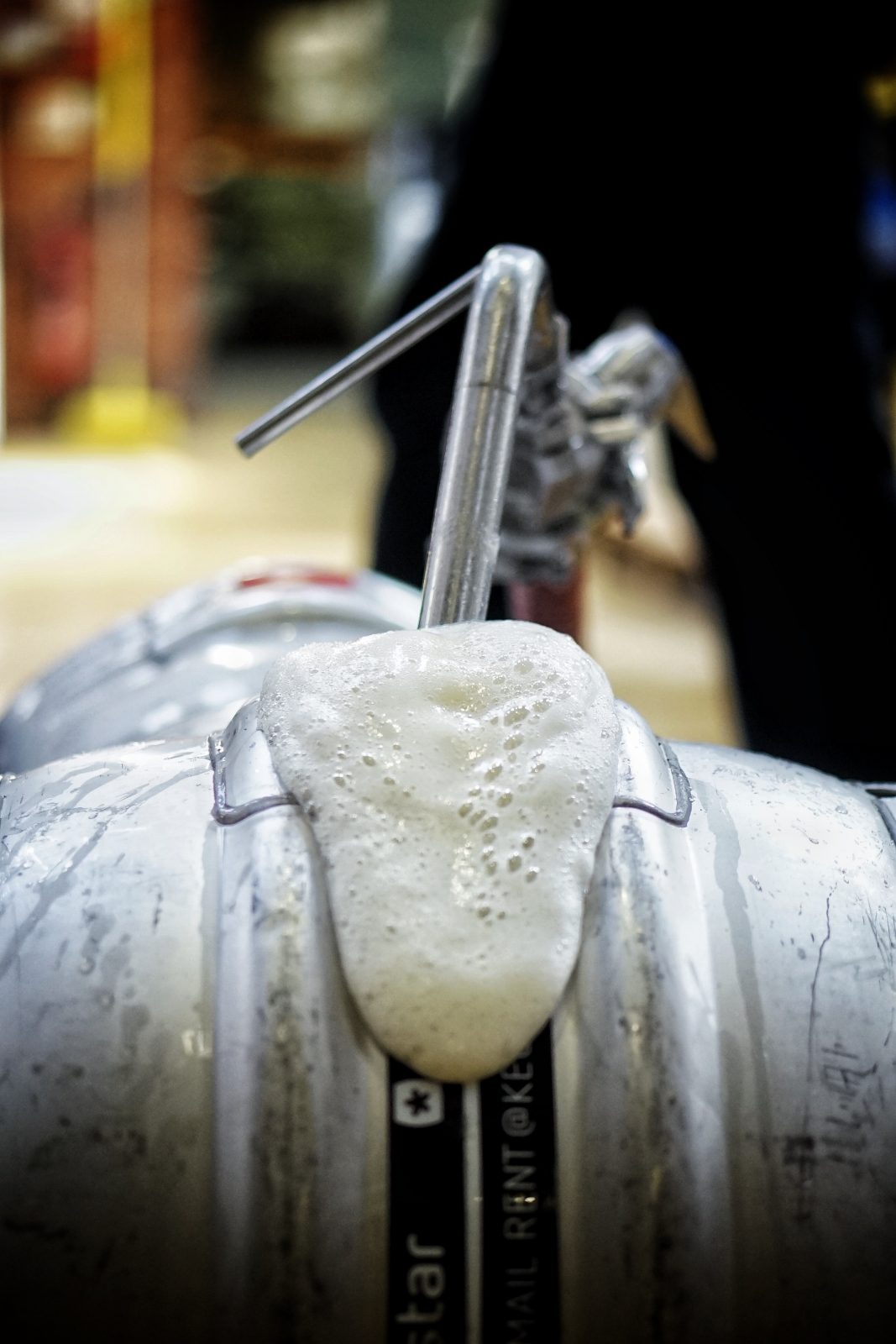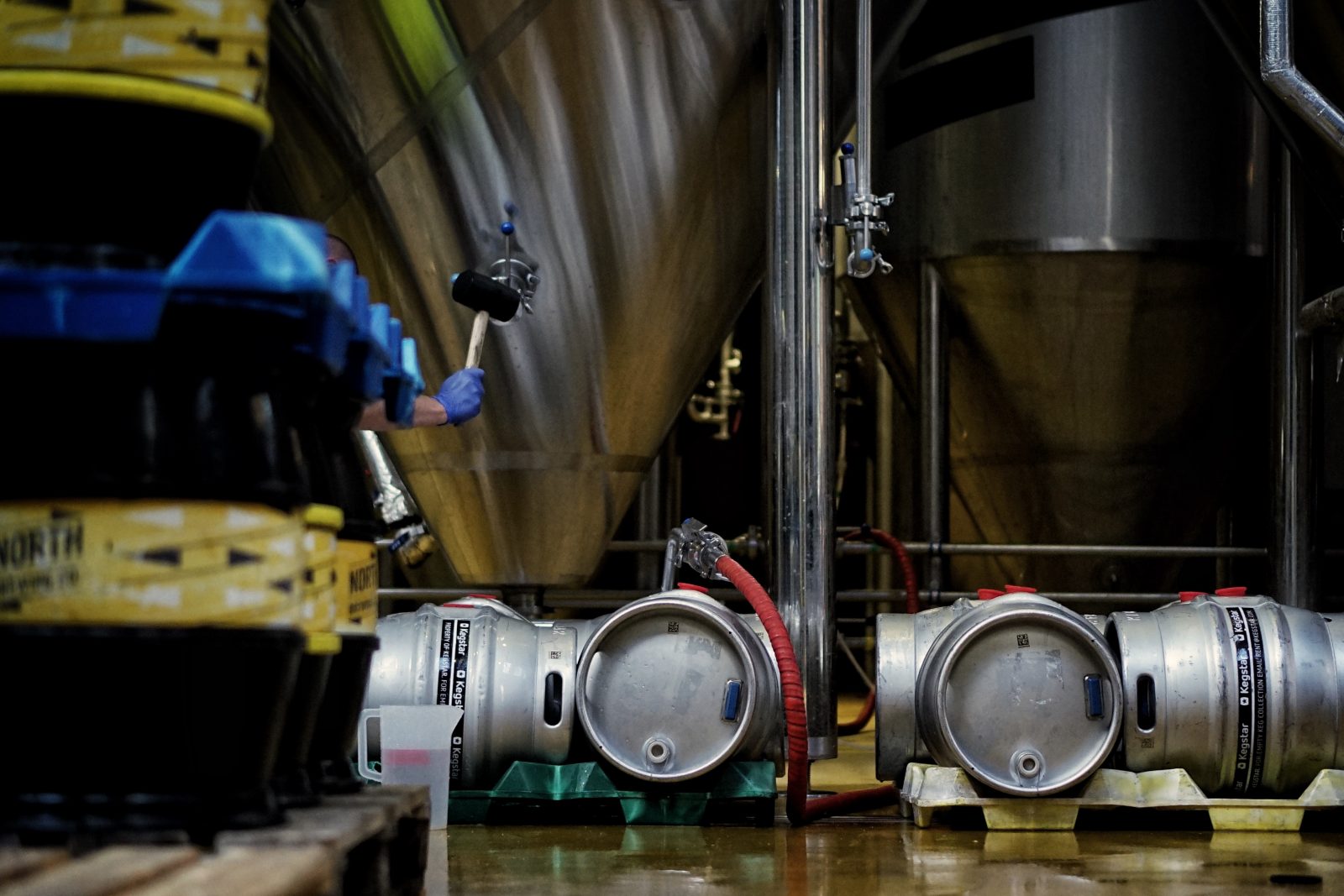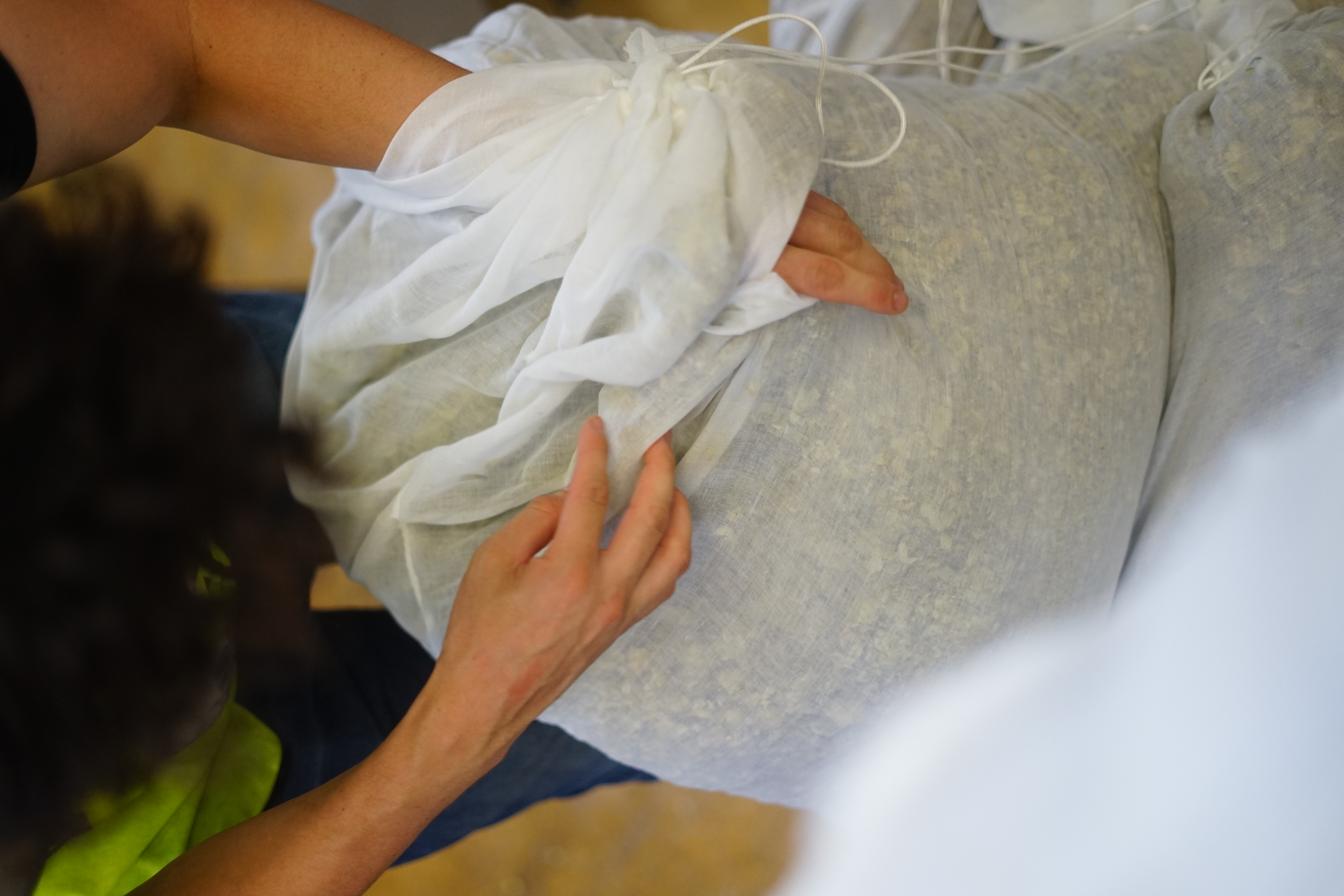 We're in a pretty good position to brew more traditional styles at North. Our house yeast is a traditional English ale yeast that works both in our modern beer and in our traditional beer. When we're brewing more traditional styles, we're using british ingredients. It's a great opportunity for us to turn our attention to focus on ingredients other than hops and discover the roles they play in bringing together different flavours in beers. Thomas Fawcetts Maltsters, who are located very close to us in Castleford, are a family business that have been utilising the traditional floor malting process for hundreds of years. We've also been taking advantage of some of the heritage malts that are coming from Crisp Maltings. We've grown particularly fond of the Chevallier Heritage Malt from Crisp and we use that in our Best Bitter, Seasons Reverse.
We have three cask beers in our range and, every now and again, we collaborate with breweries who are still championing cask beer.
The idea for Vanishing Point is simple. We wanted to have a light easy drinking beer, and that's exactly what Vanishing Point is. A light, easy drinking Blonde that has a light citrussy hop character but still holds some of that estery yeast character and British malt flavour. Inspirations for Vanishing Point came from Oakham's Citra and Bradfield Blonde; both easy drinking, pale and refreshing beers.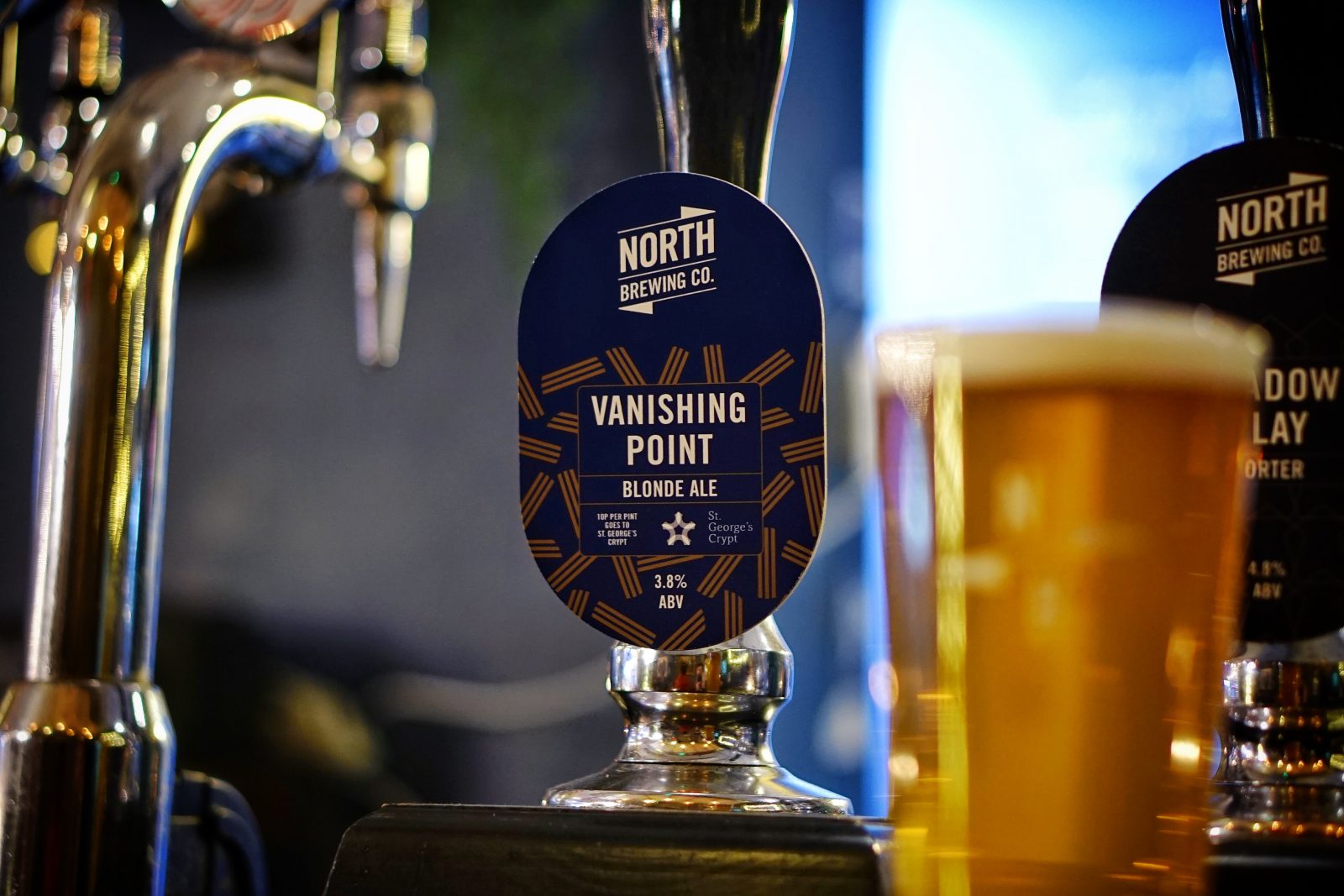 Seasons Reverse is an amalgamation of our favourite Best Bitters; a design of our own but taking aspects of a lot of different Best Bitters we enjoy. We use a touch of Brown Malt in the grist, which is a nod to Acorn Brewery's Best Bitter. Seasons Reverse is more on the full flavour side of Best Bitters, as apposed to Best Bitters like Boltmaker, which is quite light for a Bitter. The predominant malt charcer in Seasons Reverse is balanced with a good measure of hop character that we get from using whole leaf Bullion, East Kent Goldings, Cascade sourced from Hulkins Hops. It definitely verges on a line between Best Bitter and Brown Ale, and that's something I really enjoy.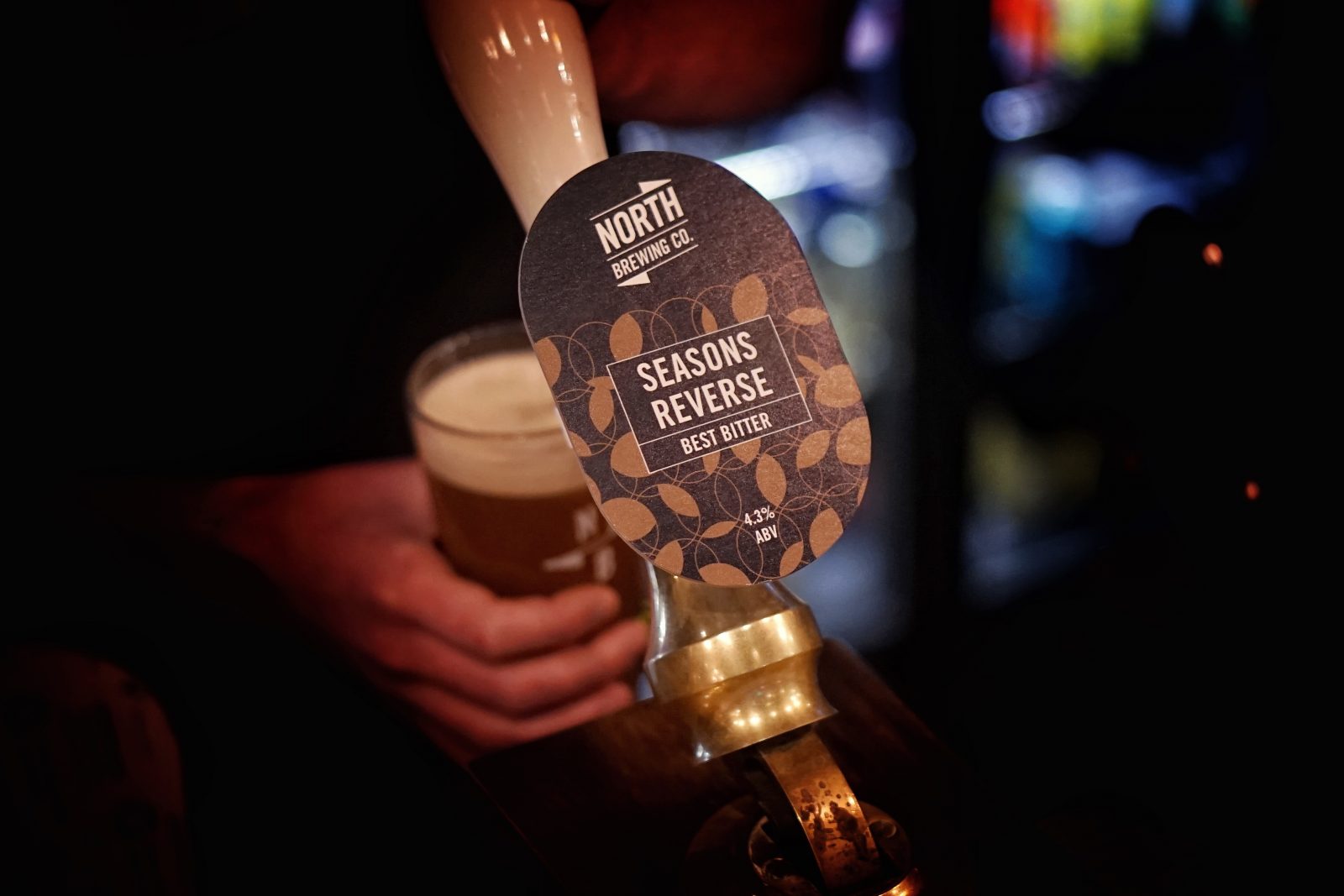 Shadow Play, again, is an effort to make a highly drinkable cask beer. Dark beers can be quite heavy, quite stout, and the inspiration for this one is Timothy Taylors' Porter. I remember that being a nice, easy drinking beverage. It was a Porter but not too rich or thick, sitting between a Stout and Mild. So, in Shadow Play, you have roasty dark malts with a touch of hop bitterness. It lies on that enjoyable lighter side of dark beers, with a touch of Chocolate Malt, some Crystal, Brown and Mild Ale Malts.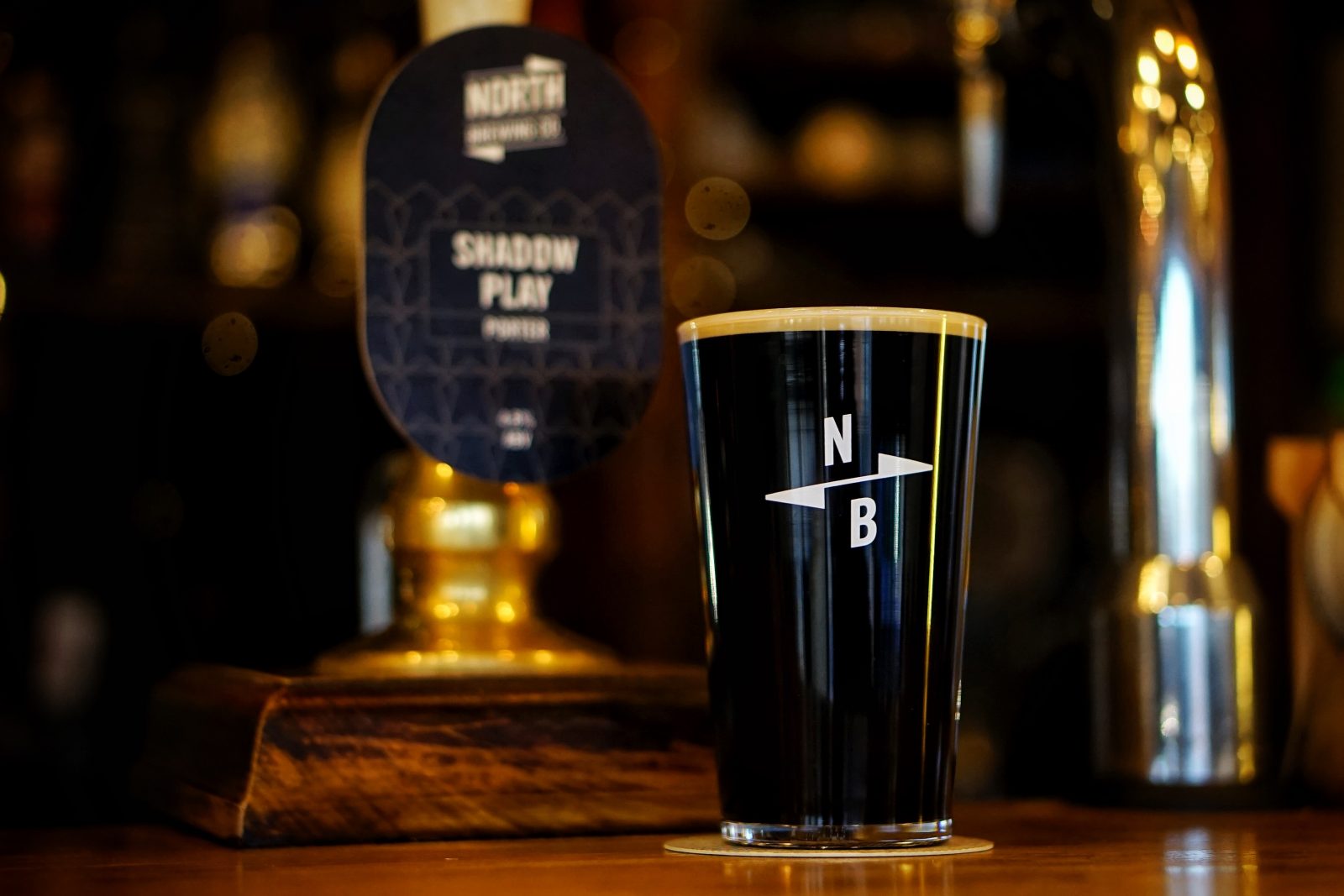 In early 2022, we collaborated with Thornbridge to make a Dark Mild. The grist was made up of predominantly Mild Ale Malt with Wheat, Dark Crystal, Medium Crystal, Brown and Chocolate Malts. This grist, along with added invert sugars, built a luxurious base of chewy toffee, roasted nuts and digestive biscuit, with a delicate roasty backbone. A true Dark Mild, it was sessionable, a little fruity, warming and refreshing.
In October, we got together with London's Five Points Brewing Company to make an English IPA. The inspiration being Samuel Smith's India Pale Ale. It was made with Crisp Malting's heritage malt, Plumage Archer, known for its smooth, sweet and subtle caramel notes. Combined with Crystal Malt and whole leaf First Gold, UK Cascade, Ernest and Admiral hops, sourced from Hulkin's. It became a completely refreshing, sparkling English IPA laced with warming estery fruit flavour and crisp bitterness, with subtle notes of orange marmalade, apricot, herbal resonance and floral bouquets. Delightful.
We're extremely proud to be brewing with J.W. Lees next year, a name that carries a lot of weight in UK brewing history. Their Harvest Ale is a beer that needs no introduction and we're hoping to be able to work with them on a Barely Wine that takes cues from their recipe and technique.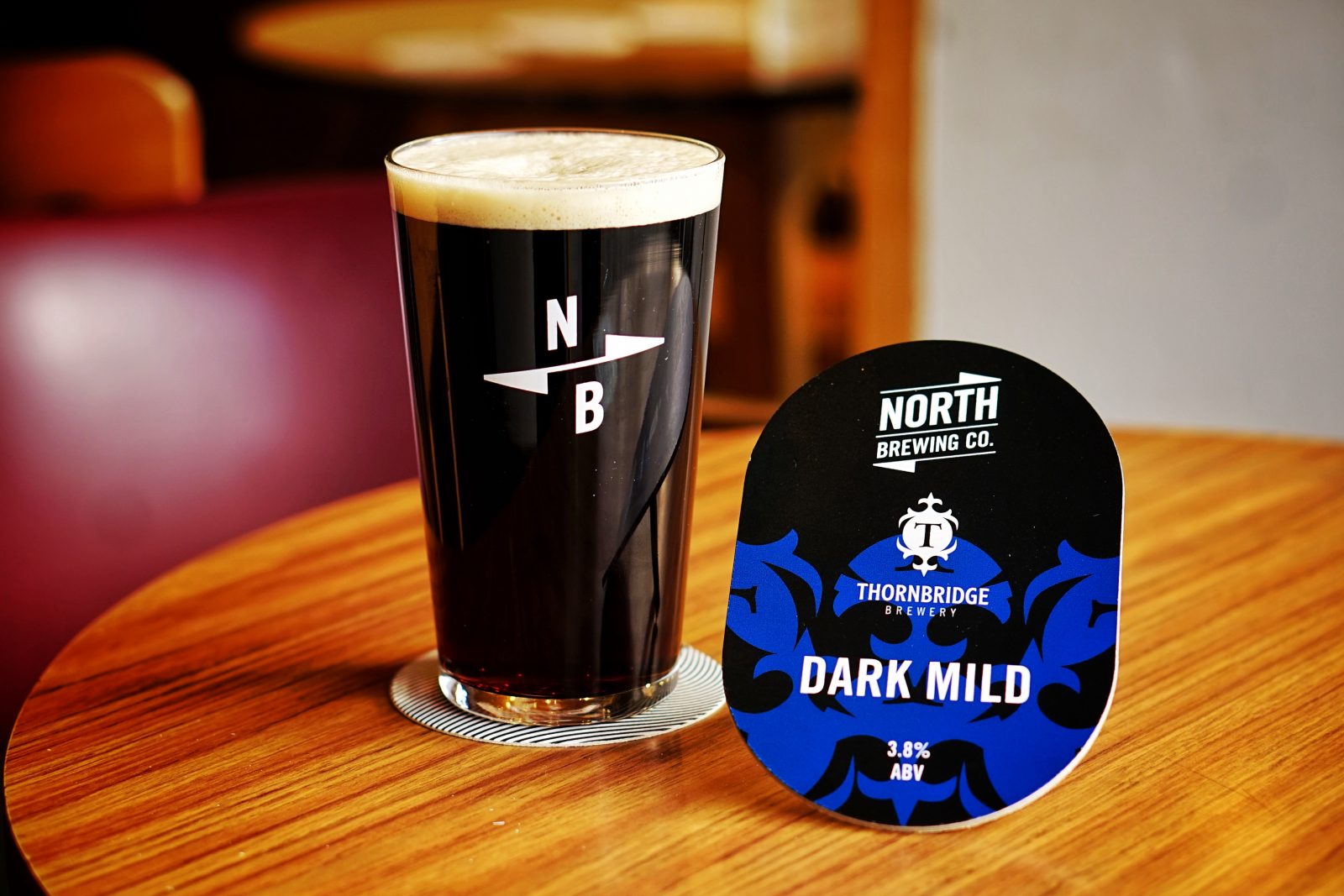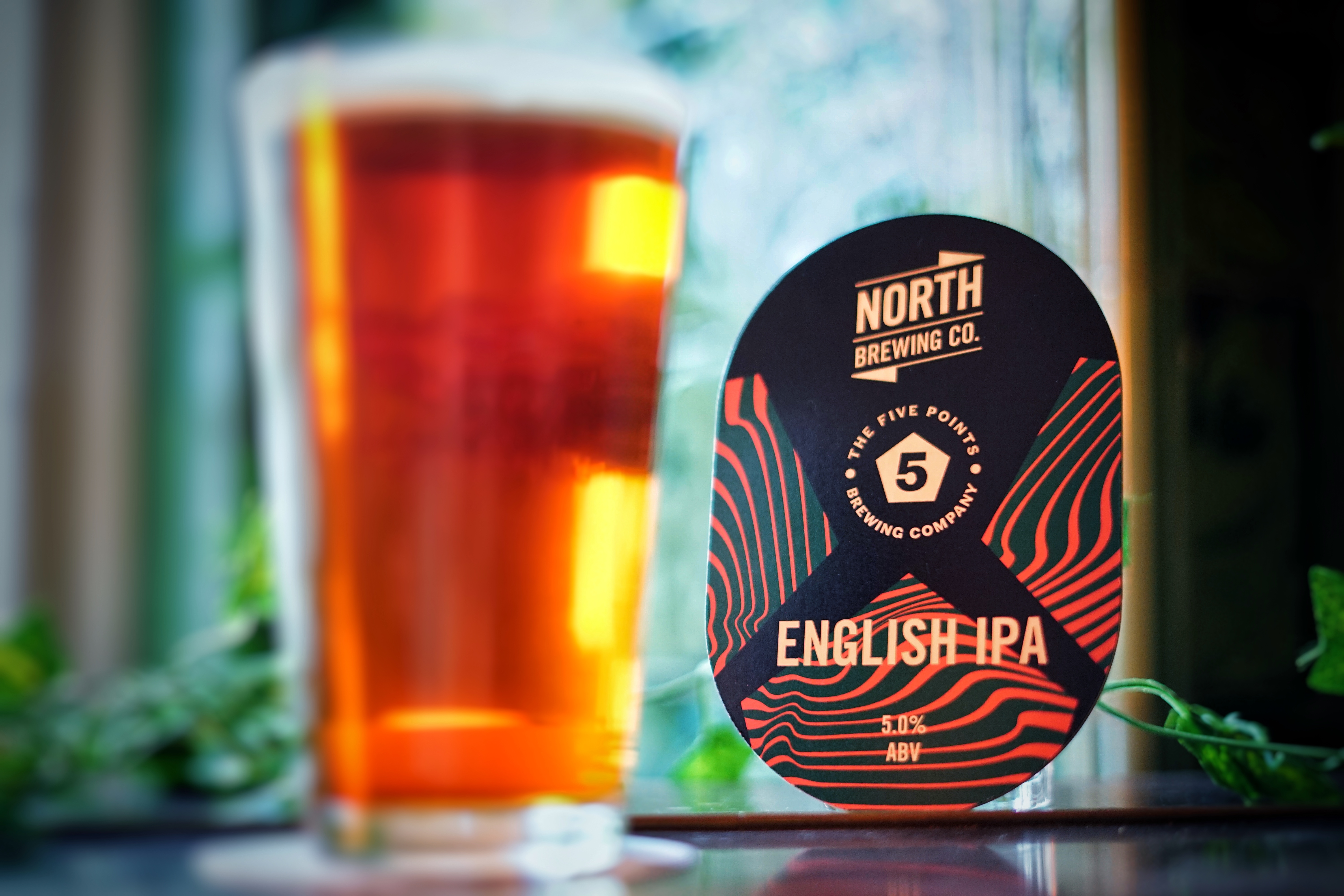 We recently produced an American Brown Ale. This was a beer destined to be packaged into keg and can, but we couldnt resist racking some into casks, before we force carbonated it. It's not necessarily a tradional ale, but a style we thought that would really lend itself well to being condition in cask and served through a handpull. Whilst I was over in Manchester for Indy Man Beer Con I had the opportunity to try Runaway Brewery's American Brown Ale in cask; it was really impressive and definitely played a part in the decision. The style might not fit into the idea of cask beer I mentioned previously, being clear and sessionable, but a good example of how cask can enhance a beer. The interplay between a rich, roasty and chocolatey base against the citrusy, piney hops is something really special. The conditioning brought out an abundance of estery flavours that bound the malt and hops together, and when poured through a sparkler it smoothed out these flavours and tied it all together even more.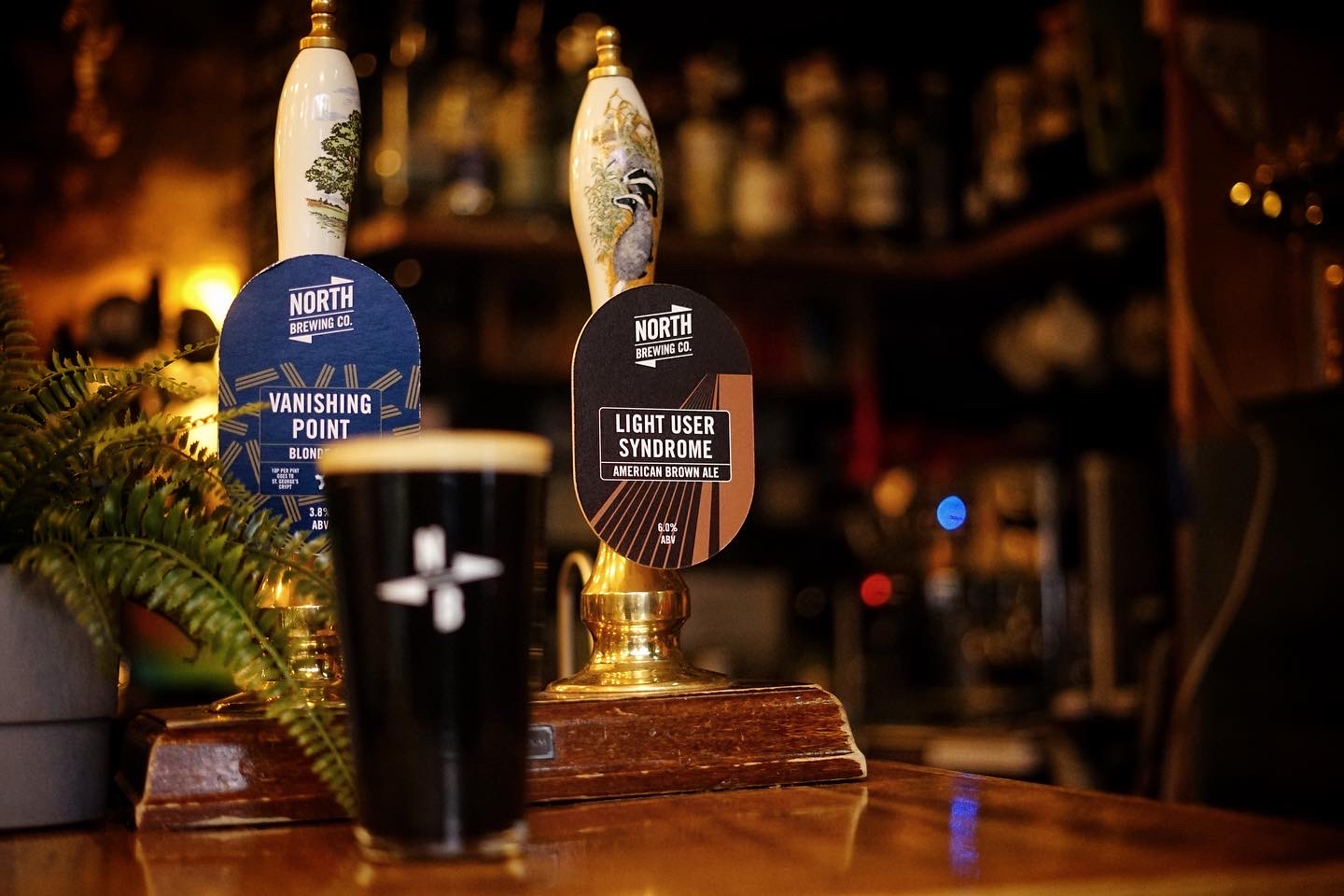 I'd love to work with Open Fermentation or Drop Fermentation. It would be great to learn more about dropping the yeast through the beer, learning to cleanse the beer using yeast. Having yeast in direct contact with oxygen can develop so many more different esters into the beer too. It would potentially open up a whole new world of flavours. The Burton Union System has always fascinated me; fresh wort is slowly fed into a wooden cask full of fermenting beer, pushing the yeast out of the barrel into a trough. That yeast then makes its way back into a barrel of fermenting beer, making for a continual pitch of healthy, viable yeast until eventually the beer is fermented, clean and bright. There are only two breweries using the burton ale system in the world: Marston's Brewery (Wolverhampton, UK) and Fire Stone & Walker (California, USA). It would be amazing to become the third!
It'd be even more interesting to go back a few more hundred years, when beers were much stronger and probably had Brett and multiple yeast strains in them. After World War Two, there was a wealth of complex British beer that has now been reduced to a handful of styles. This is a very narrow margin of what we think British beer is and I would love to explore and experiment with these historical brewing styles.
The UK is one of the powerhouses of world brewing. Historically, we used to export beer all over the world. We used to send Stout to Germany and Pale Ale to all corners of the world. We have a very long history of brewing and tradition, and I wonder if the knowledge of different historic brewing techniques are slowly being lost. Coming into this industry as a brewer I feel there are gaps in my own knowledge and I would like to learn a lot more on the rich history that brewing has to offer. For me, it feels like some of that knowledge isn't widely available, and as more and more breweries are replacing their traditional open fermenters to conical vessels and modernising, we're losing a vital part of brewing history.