February 2020 was our last overseas trip to Norway, pre-pandemic. And so, it seemed fitting that our first trip since then would again be Norway!
Christian had an amazing time visiting Stavanger, Trondheim and Oslo.

DAY 1: STAVANGER!
Christian first went to brew up a collab at Lervig's beautiful tap room micro-brewery, Lervig Local, their flagship site. It was fab to see renowned brewer Mike Murphy again after so long, and to meet the amazing team, including Julie and Hans. Top hosts and such a beautiful bar, with great service and amazing beers! The bar is located in Eiganes and is an amazing place, and a true testament to the whole team at Lervig.
Together we brewed up a single hop IPA, with Mosaic, allowing those dank, citrusy characteristics to really shine. Can't wait to see how the brew turns out!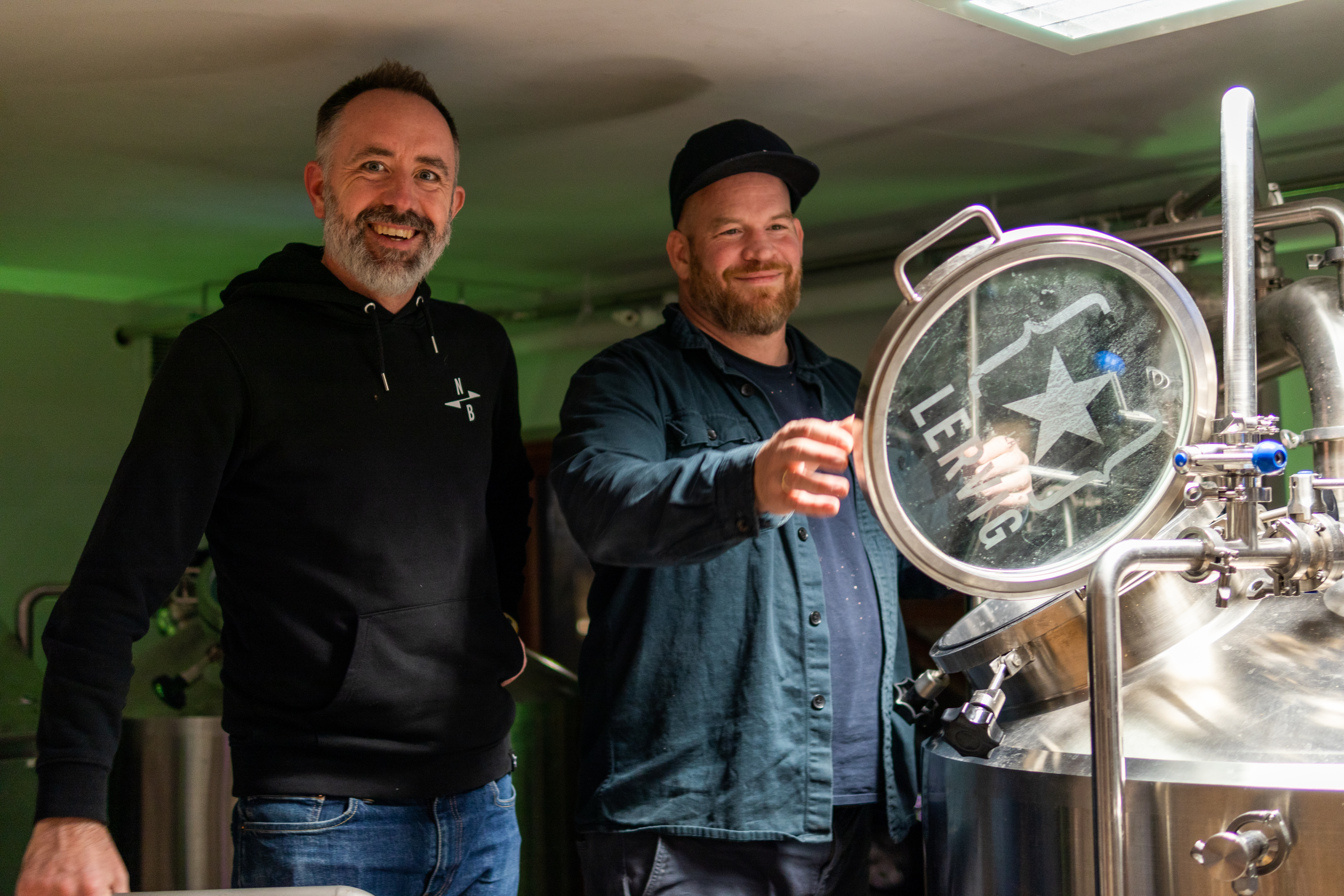 DAY 2: TRONDHEIM!
We travelled up to this gorgeous northerly city, shrouded in a blanket of cloud and drizzle, whilst our friends in Yorkshire enjoyed views of the Northern Lights! The hospitality of Elise at Habitat Bar more than made up for it and we met so many amazing people, including North fans, old friends and brewers (top scoop – watch this space for an exciting collab in 2022). Trondheim is a beautiful city, laced with rivers and waterways, and stunning, colourful wooden buildings. We really recommend visiting and popping into Habitat to say 'hi' to Elise, who courageously took on the venue just weeks before the pandemic enforced lockdown in Norway. Elise and the team have worked incredibly hard to make a success of the business during the most challenging of times.
Meanwhile, in Bergen, Harold, our amazing rep from our Norwegian importer and friends at DGB, held the fort and looked after a busy crowd at Lucky Bergen, another beautiful Lervig venue.
DAY 3: OSLO!
Christian headed to Nedre Foss Gård, a former farm building in the heart of the city. It's a stunning site that had fallen into neglect over the years before being bought and renovated, only to suffer a catastrophic fire in 2017. Having been rebuilt to replicate the building identically it now hosts a wine bar, fine-dining restaurant, a secret speak-easy style cocktail bar, private tasting rooms around a central courtyard and with a beautiful bar.
However, the best thing about Nedre Foss Gård is the team, led by Amit (who is originally from Bradford!). We met many friendly customers and chatted through our beers, and also got the chance to chat to the guests of a private beer and food pairing event, where our Barley Wine was matched with a creamy blue cheese – a delicious pairing!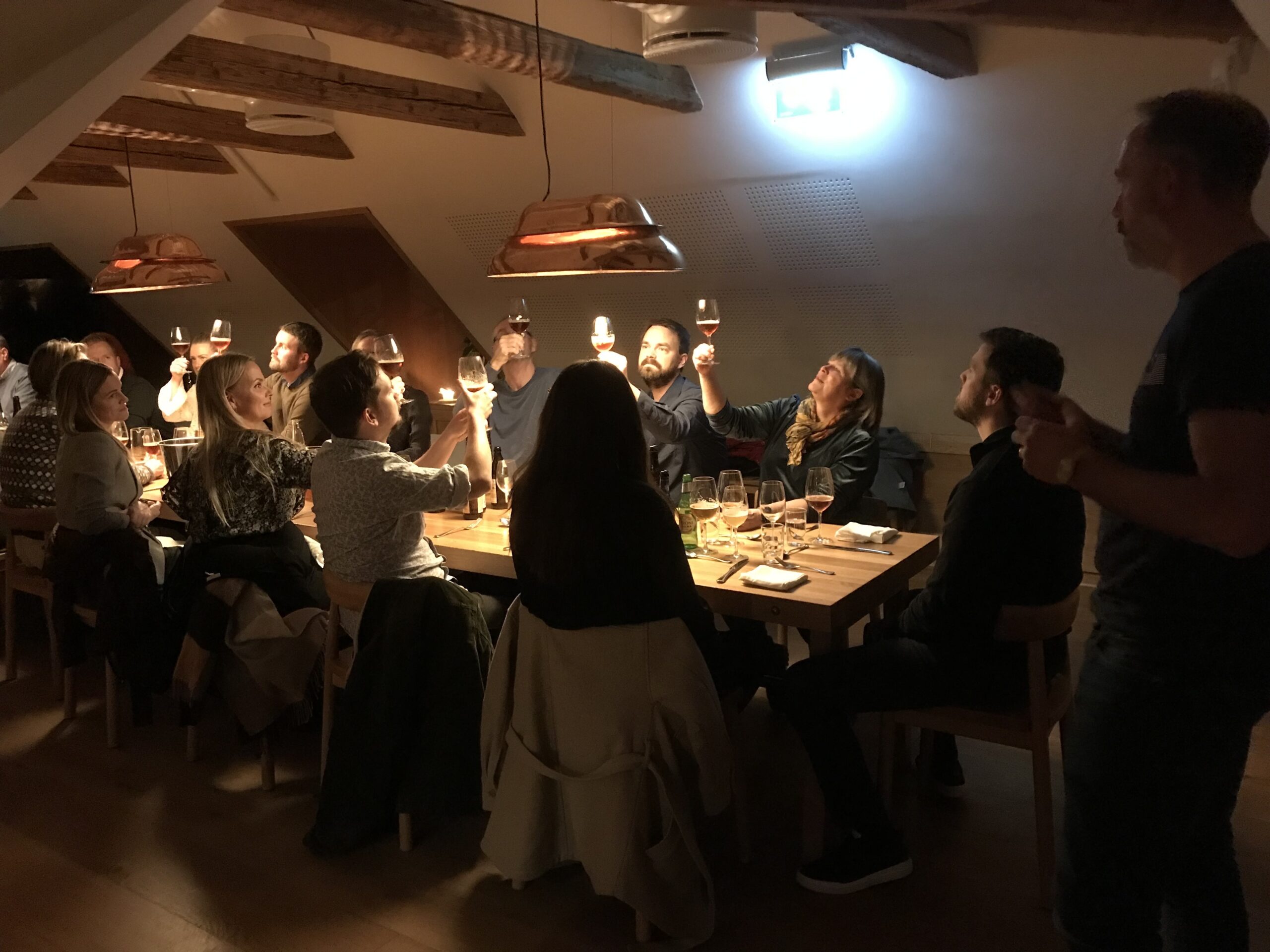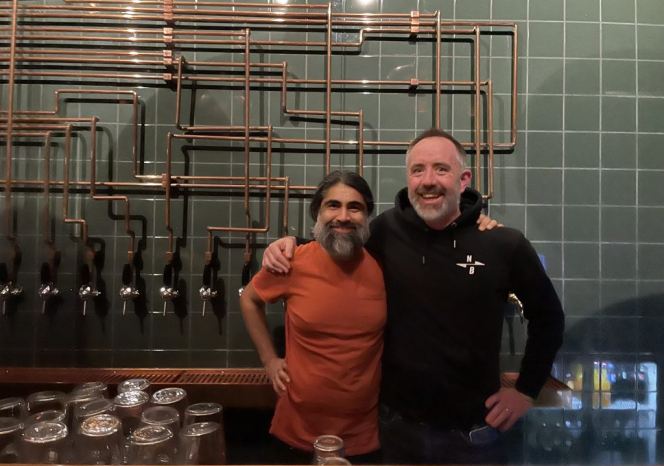 Thank you so so much to all of our hosts! We were greeted with kindness and friendship everywhere we went. Thank you to the many customers who came to drink our beers and chat – you're all amazing! And a MASSIVE thank you to Tom at DGB for organising our first trip outside of the UK and for being the best travel companion!
Until next time, Norway!