Our core range is getting a new look, new formats and some new members!
Over the coming months you'll see their fresh new look rolling out into fridges near you! James Ockleford from Refold has worked up some popping new designs that continue to develop the branding we've been working on the past 6 years, integrating clear text that tells you the beer's name, abv and style!
Some cans have got a little bigger…. And some beers will be available in both 330ml and 440ml sizes.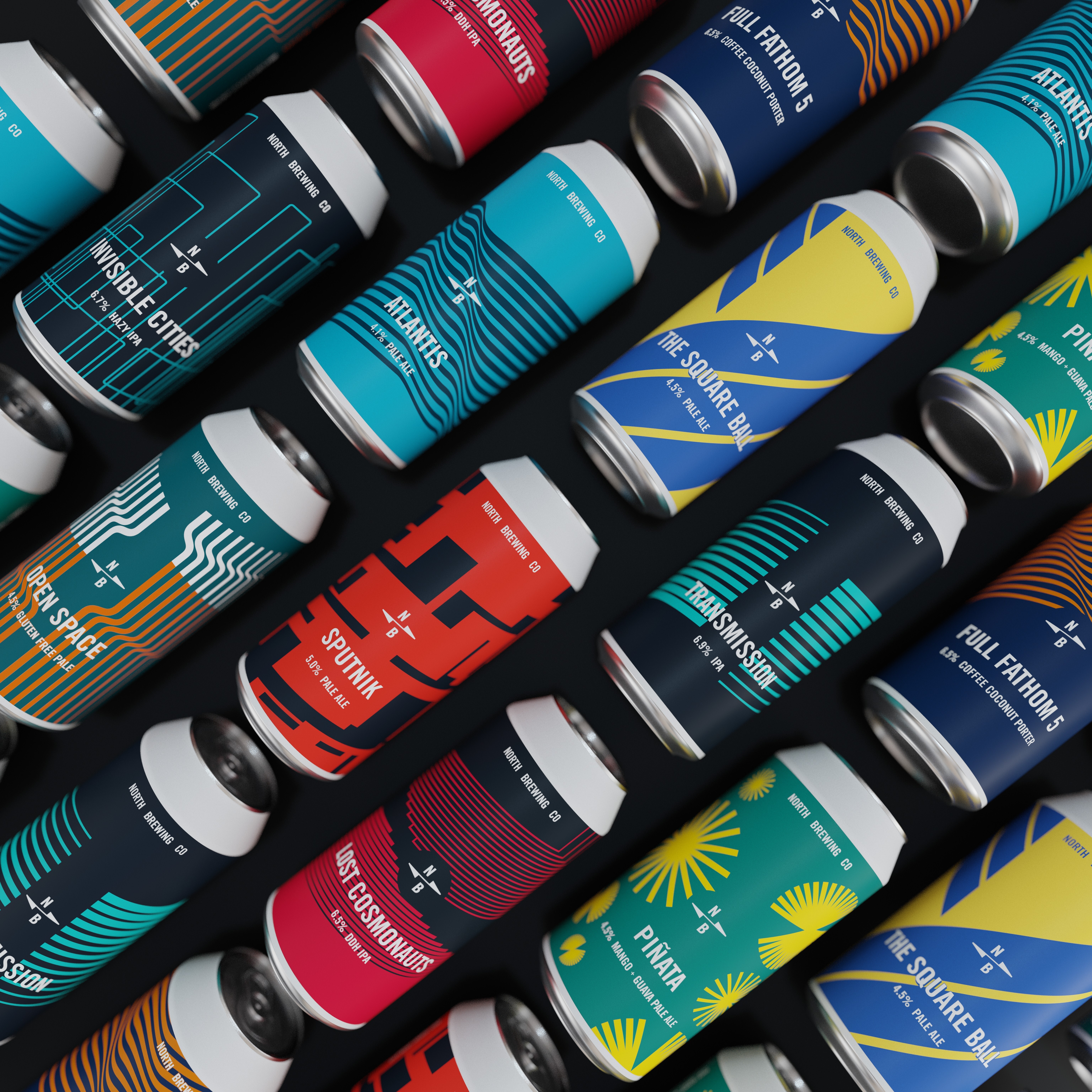 Say hello to
Sputnik Pale Ale – Transmission IPA – Piñata Mango + Guava Pale Ale – Full Fathom 5 Coffee Coconut Porter – Atlantis Pale Ale – Springwell Pils, Open Space Gluten Free Pale – Invisible Cities IPA – Lost Cosmonauts DDH IPA – The Square Ball Cali Pale Ale